Chromebooks with OETC
With great discounted options, a stable OS, huge app selection and simple admin, it's clear why Chromebooks leads the pack in 1:1 roll-outs.
Request a quote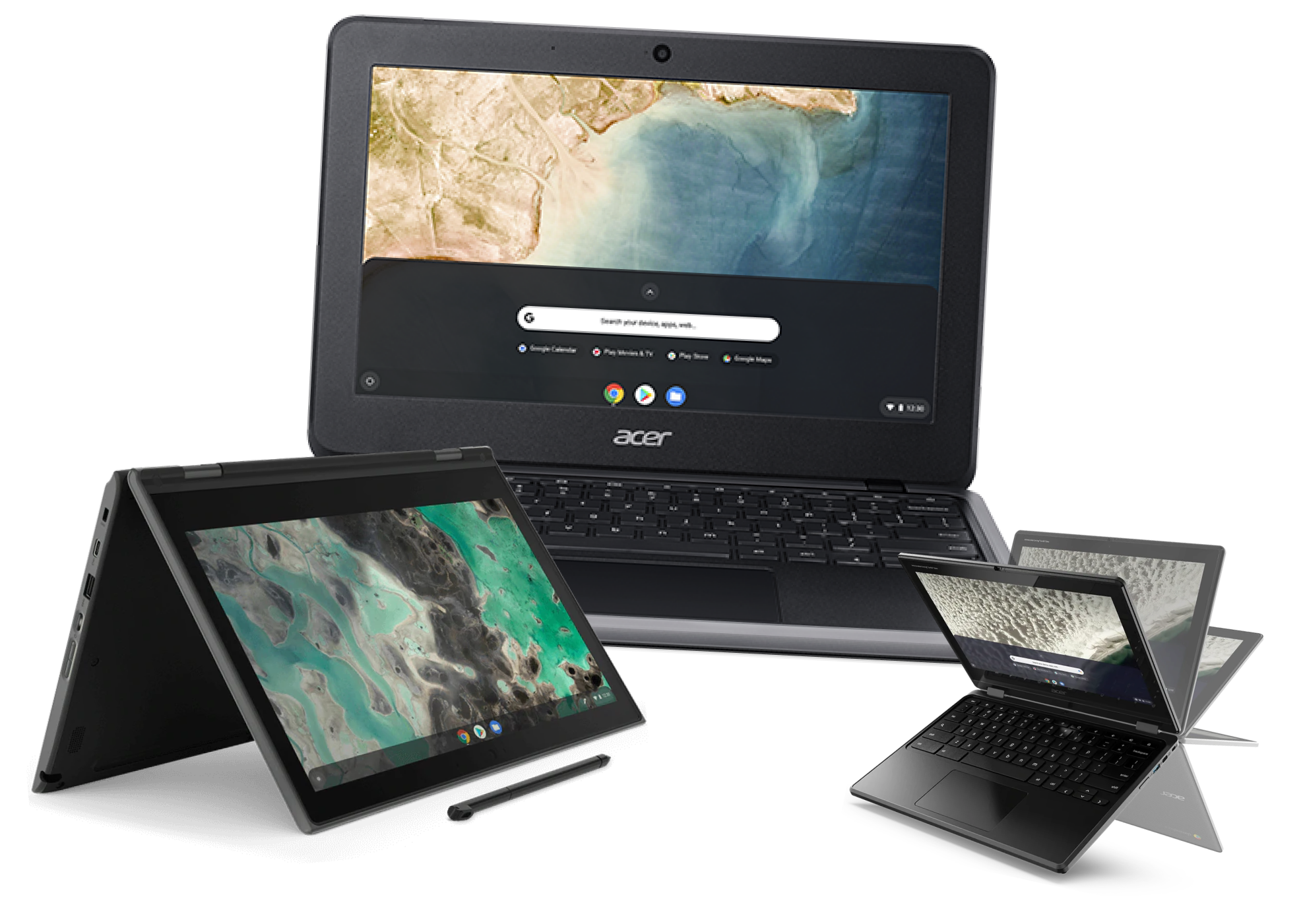 Bundle web filtering with your Chromebook purchase
OETC offers GoGuardian, Securly, Lightspeed Systems and Linewize on our competitively-bid contracts.
Request a quote
Learn more
Available Chromebook Integration Services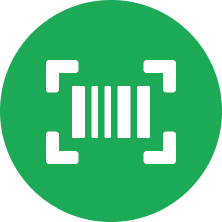 Asset tagging
Use asset tags to catalog your devices for check-outs, warranties, serial numbers and more.
Check for DOA devices
Ensure every Chromebook is working straight out of the box.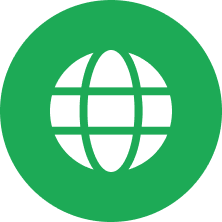 Automatic Google Console Enrollment
Devices appear in your console, and don't require individual addition.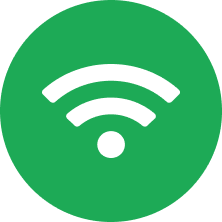 Pre-load SSID/Wifi info on each device
Bypass users or admins having to connect to the network manually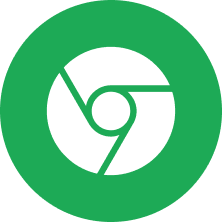 Updated Chrome OS
Devices arrive with the latest stable version of Chrome OS.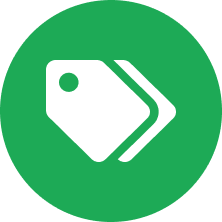 Etching
Clearly mark the devices as part of your institution.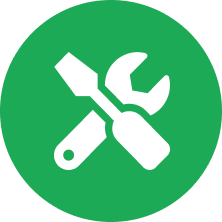 Extended warranty
Prolong your device's warranty to protect your investment.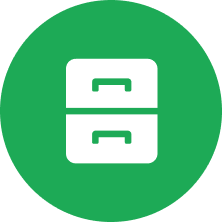 Multi-pack
Get your Chromebooks pre-packaged into easy-to-unbox groups.
Personalized delivery options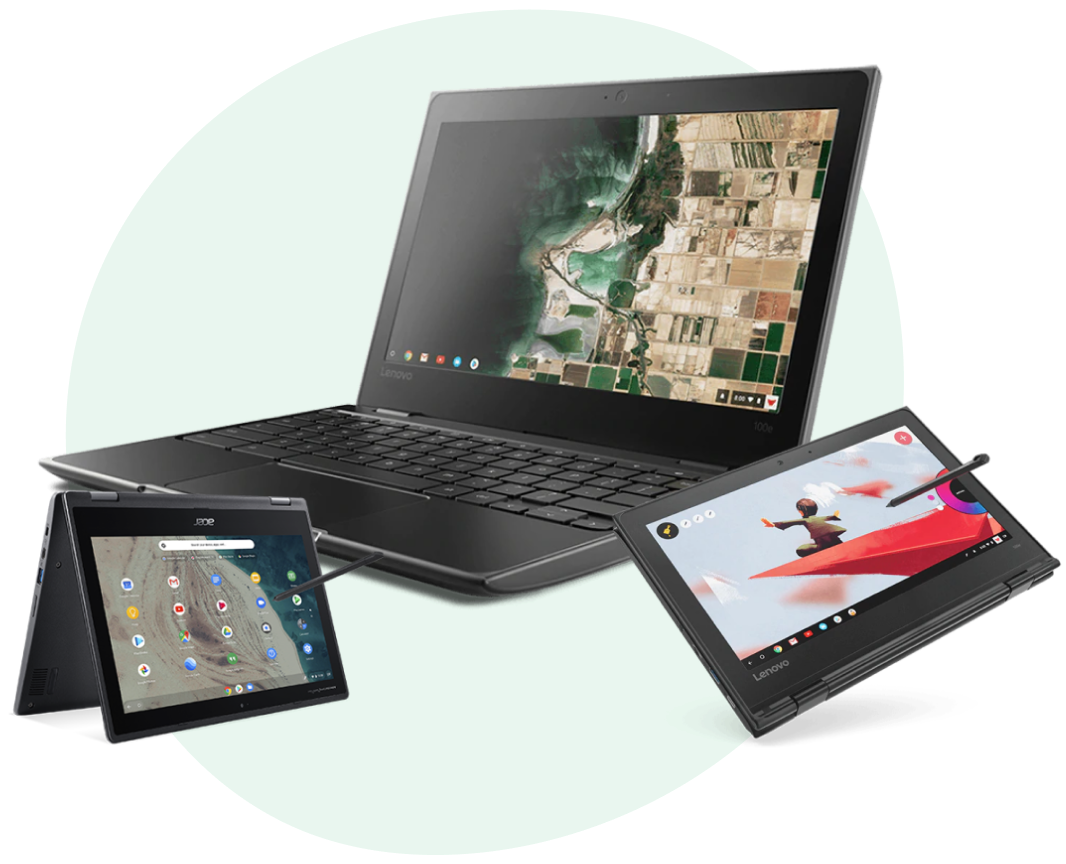 Devices ship ready to use, without extra packaging
Devices come with only essential packaging, eliminating excess shipping material that must be thrown away.
Inside delivery makes your life easier
Get your devices inside — not on a loading dock.
Request a quote
Unboxing
Get unboxed devices ready to hand out to staff or students.
Multi-facility delivery
Skip the hassle of a multi-site drop-off — each device is delivered directly to its site.
Request a quote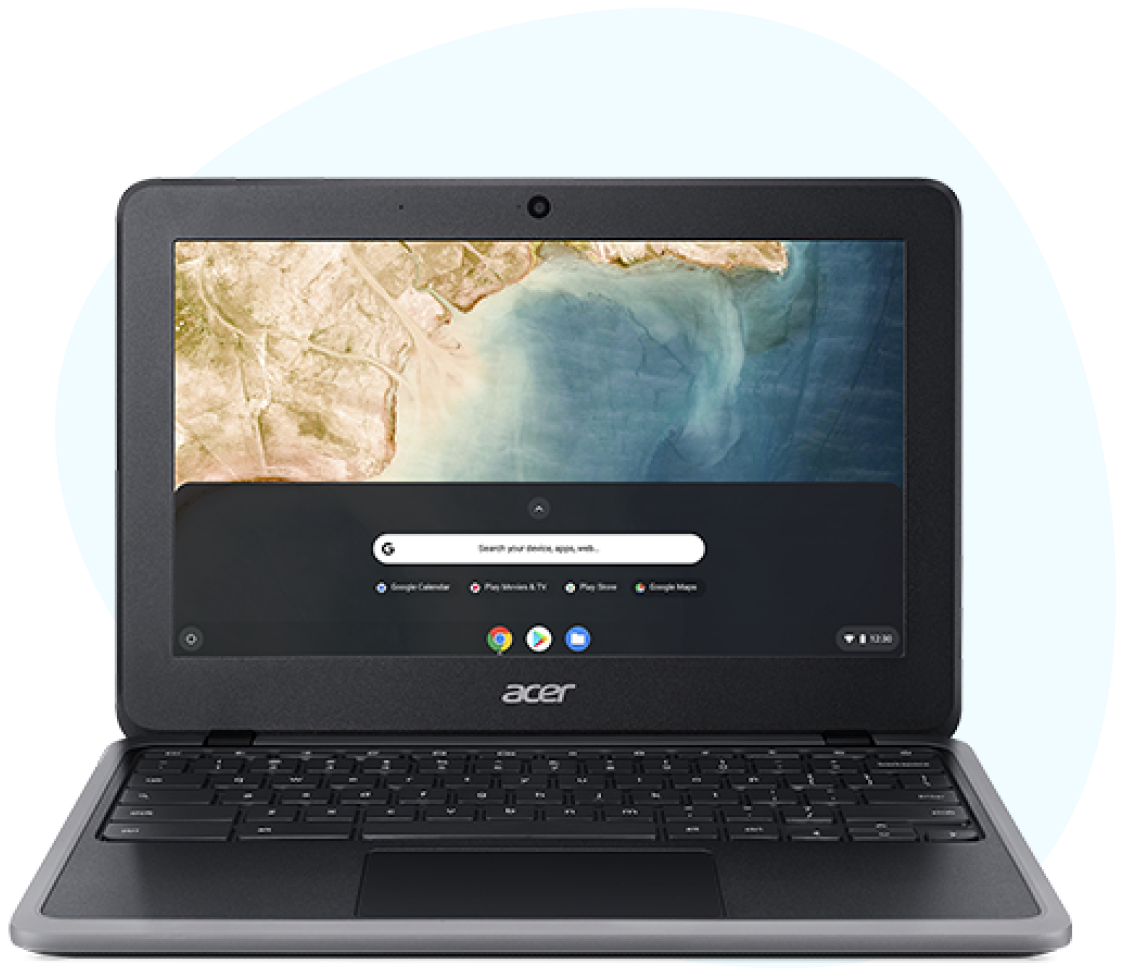 Chromebook Cases
OETC offers discounts on Chromebook cases from MaxCases, Gumdrop and Nutkase to help protect your Chromebooks from daily ware and tear.
Request a quote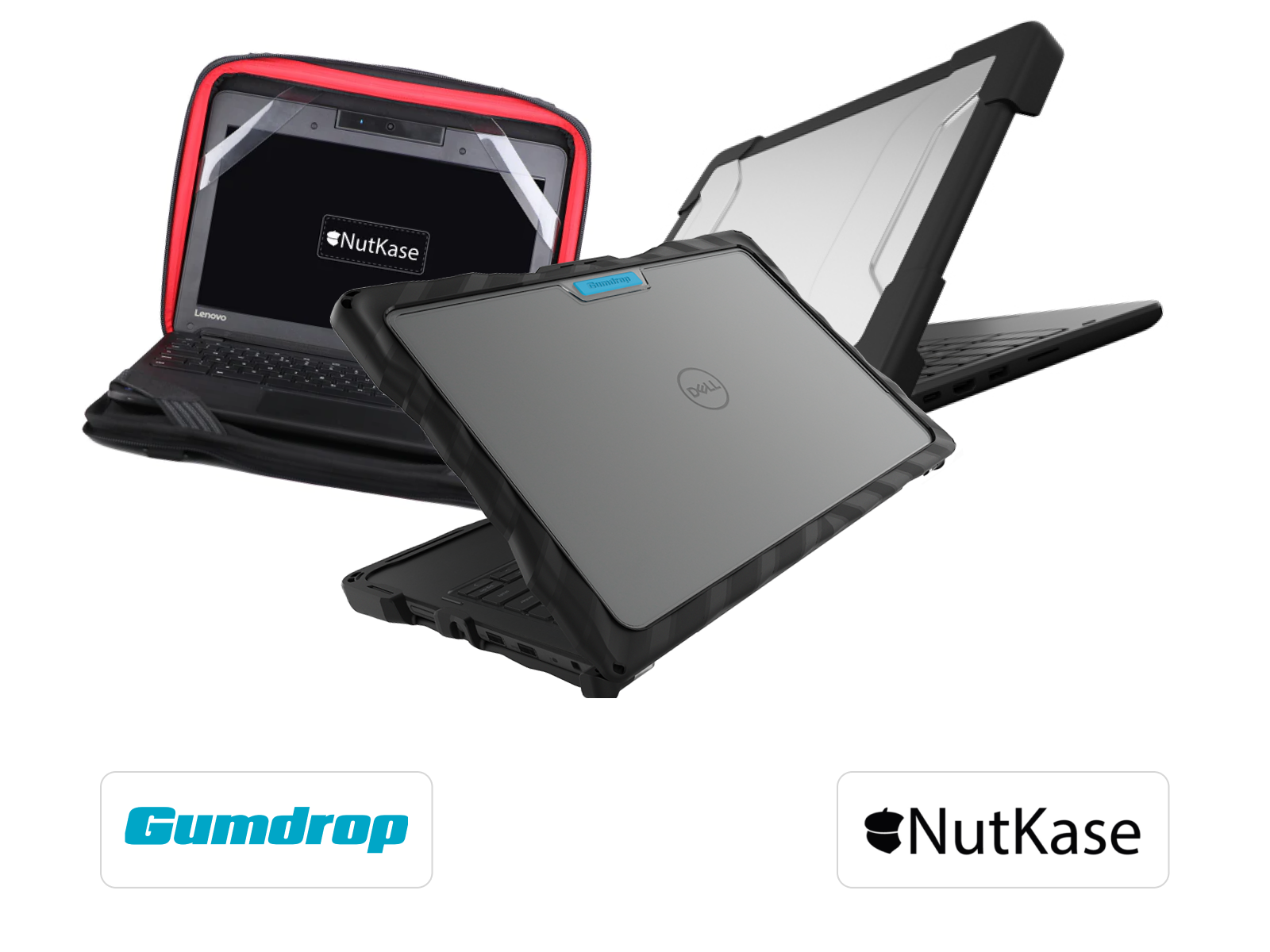 Consider your buyback and/or leasing service options
We've partnered with Reconext, Boise Recycling and Insight Financial Services to offer Chromebook buyback and leasing services for our members
Request a quote
Carts and charging stations with OETC
OETC offers discounts on charging carts for education through Anywhere Cart, Ergotron and LocknCharge.
Request a quote
Learn more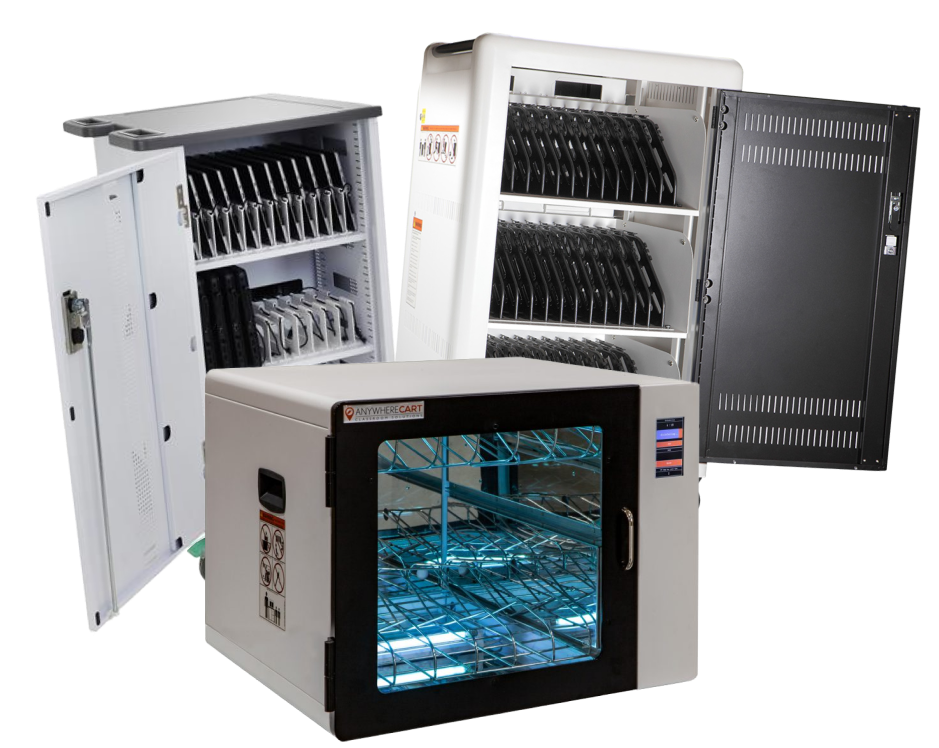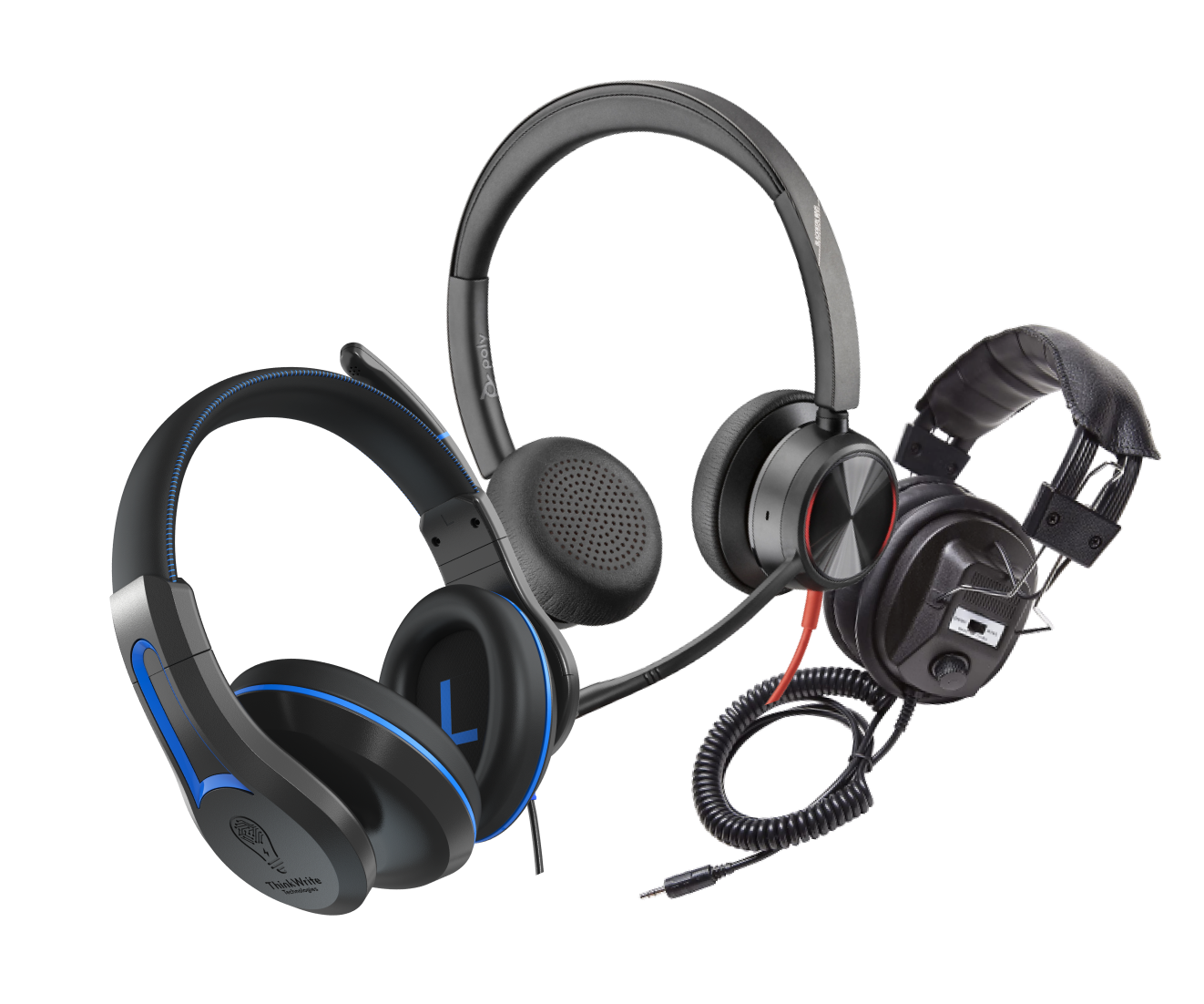 Headsets for students and staff
OETC now offers ThinkWrite, Califone and Poly headsets in-stock and optimized for comprehensive distance learning. Their high audio quality makes a huge difference in learning outcomes and preserves privacy by limiting home background noise.
Request a quote
Zero-touch enrollment through OETC
Chrome OS zero-touch enrollment is an alternative to manually enrolling devices, where OETC sends instructions to Google to automatically enroll a Chrome device into your domain after a device is turned on and connected to the internet.
Learn more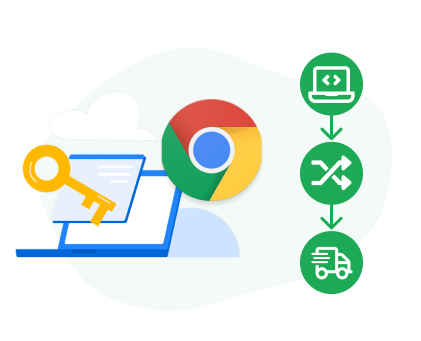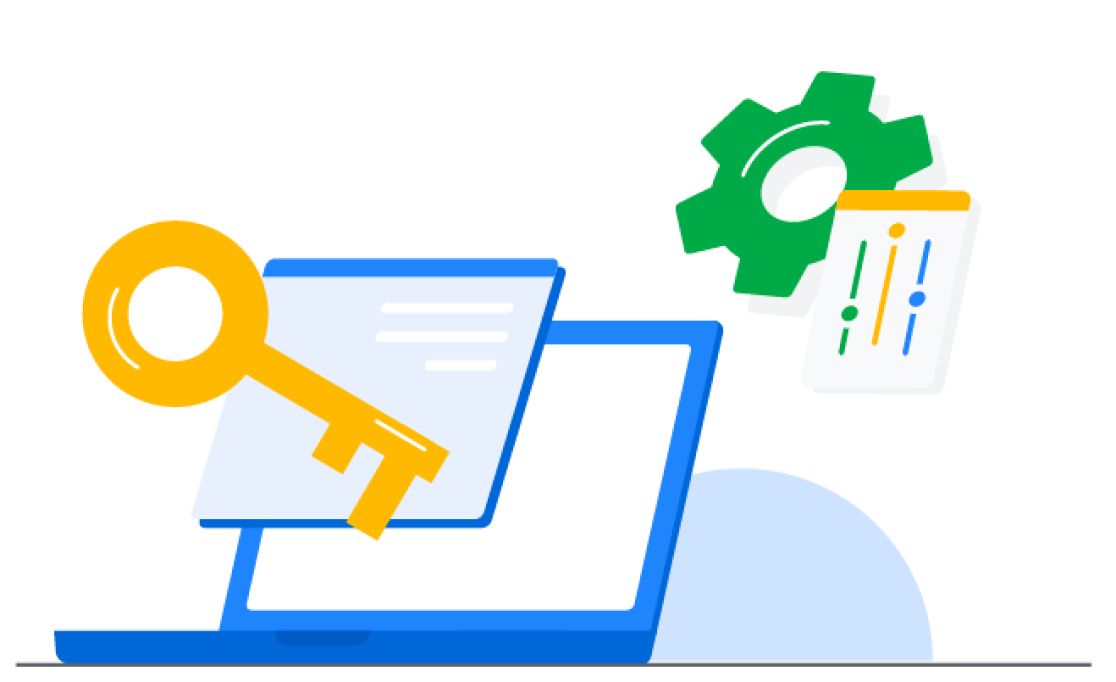 Chrome education license
To manage devices through your domain, Chromebooks require the Chrome Education Upgrade license, which is perpetual.
Features:
Centrally configure and manage networks
Get 24/7 IT support through Google
Pre-install, configure and block apps for simplified deployment
Request a quote
Chromebook expertise
OETC can help find the best option for your school, college or institution. Contact us and we'll assist you in selecting the Chromebooks that meet your needs.
Discount pricing for education
Aggressive negotiation on behalf of our consortium gets us special pricing, discounts and incentives available only to members.
Dedicated support and assistance
Our dedicated support team is always just a call away. Get your technology problems attended to by real people in just minutes.
Nonprofit values and community
As a nonprofit, OETC is dedicated to serving all schools and colleges. By purchasing through us, you help make educational technology affordable and accessible to all.