Save the date:
Summit 2023

runs Oct. 5-6 at Cedarbrook Lodge in Seattle, WA
OETC CIO Summit
October 5-6th 2023
Cedarbrook Lodge
18525 36th Ave S, Seattle, WA 98188
With total attendance of under 100 people, Summit is a one-of-a-kind event — intimate in scope, enormous in possibility. We look forward to hosting and connecting with you — as our guest, your food, lodging and fees are all on us, we invite you to stay through the weekend and continue enjoying the community.
View the 2023 schedule here.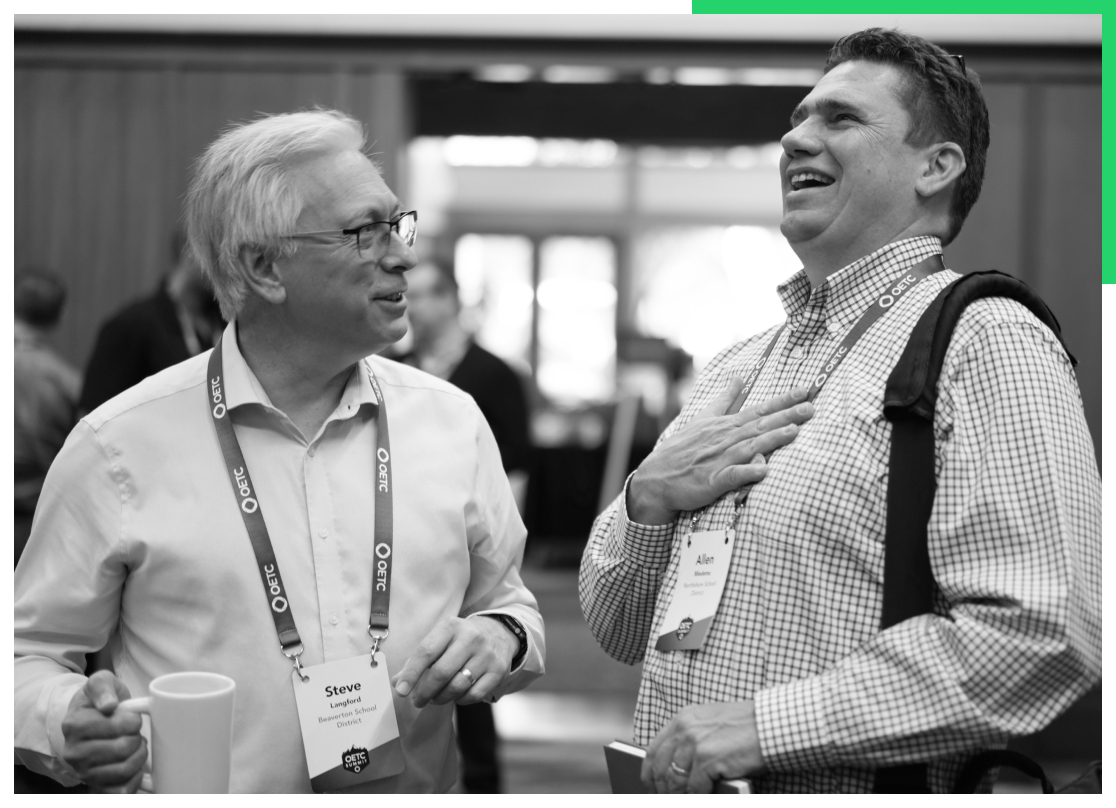 OETC's Summit is a retreat tailor-made for CIOs and IT directors working in education. Because all Summit attendees are in leadership roles, it's the rare chance to discuss anything from bonds to leadership to 1:1 roll-outs, with people who really get it.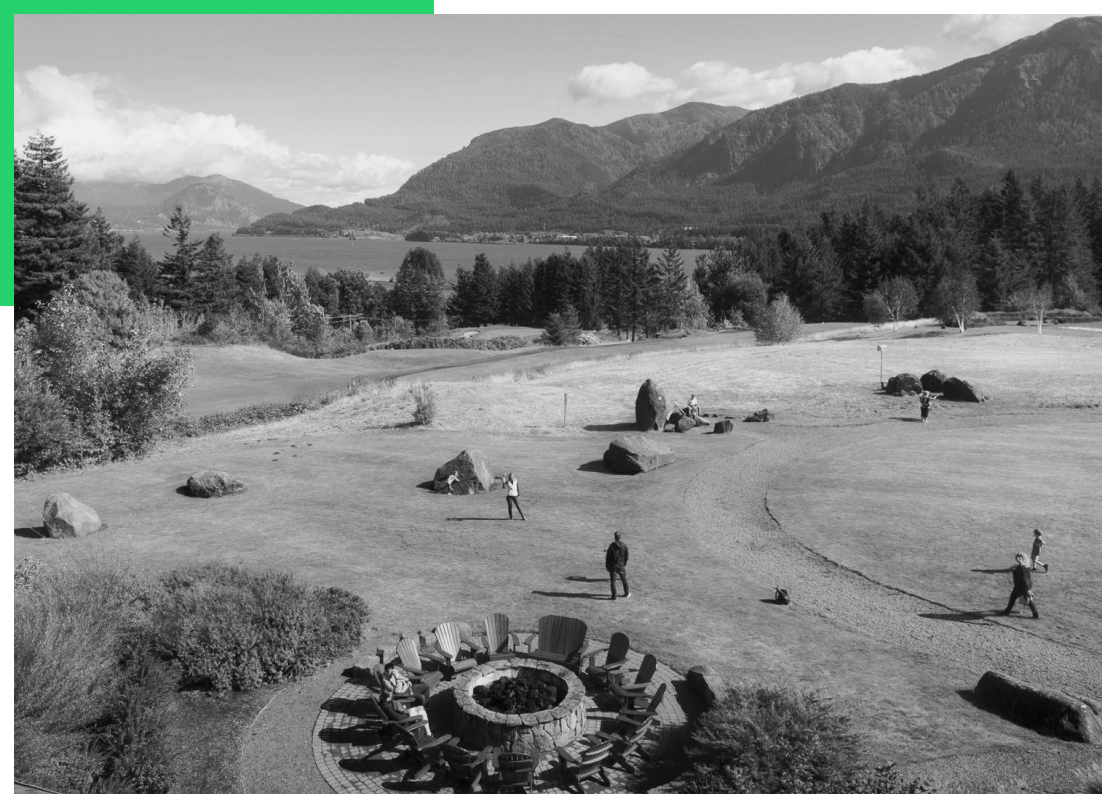 Every year, OETC selects a great location — sometimes a beautiful lodge, other times the heart of a Northwest city — to provide a gratis experience for our attendees. Let us pick up the tab for lodging, food, and programming; stay through the weekend to socialize and enjoy the view.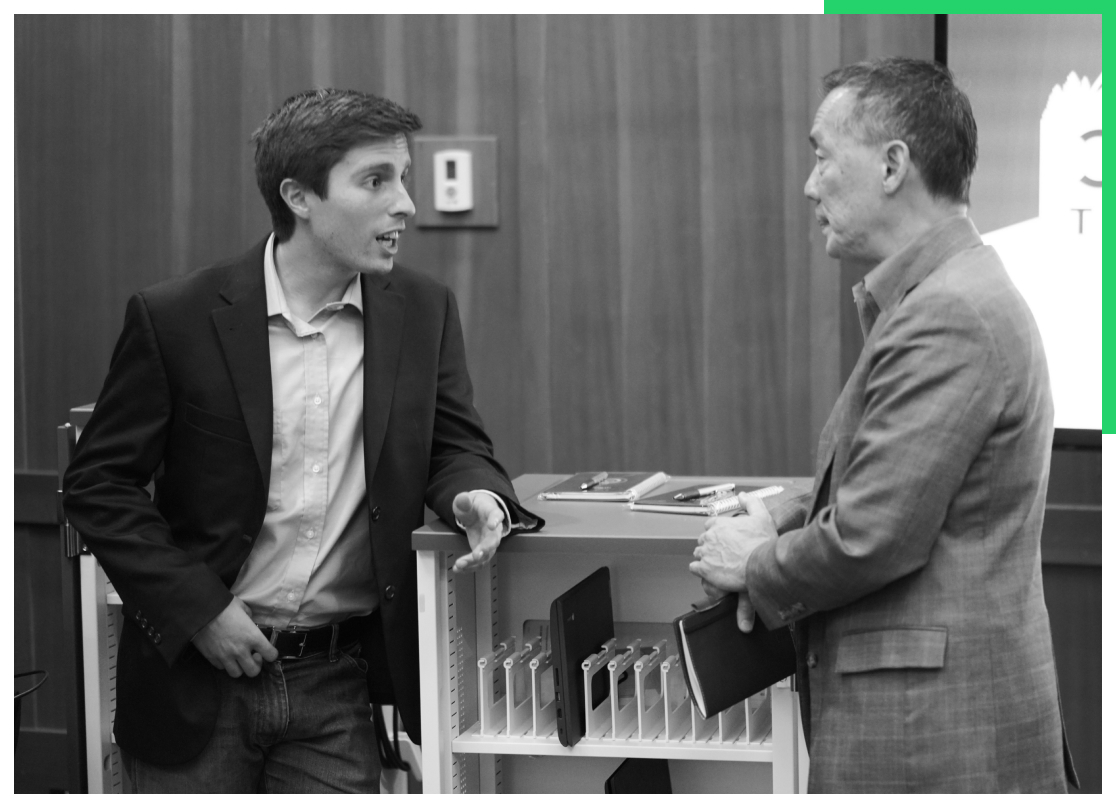 Each year, OETC works with a small group of carefully selected sponsors. We choose just one partner in each space — one that not only brings the best technology, but that we personally recommend and vouch for. Get one-on-one time, ask any questions you may have, and see the latest.
We're welcoming two incredible speakers: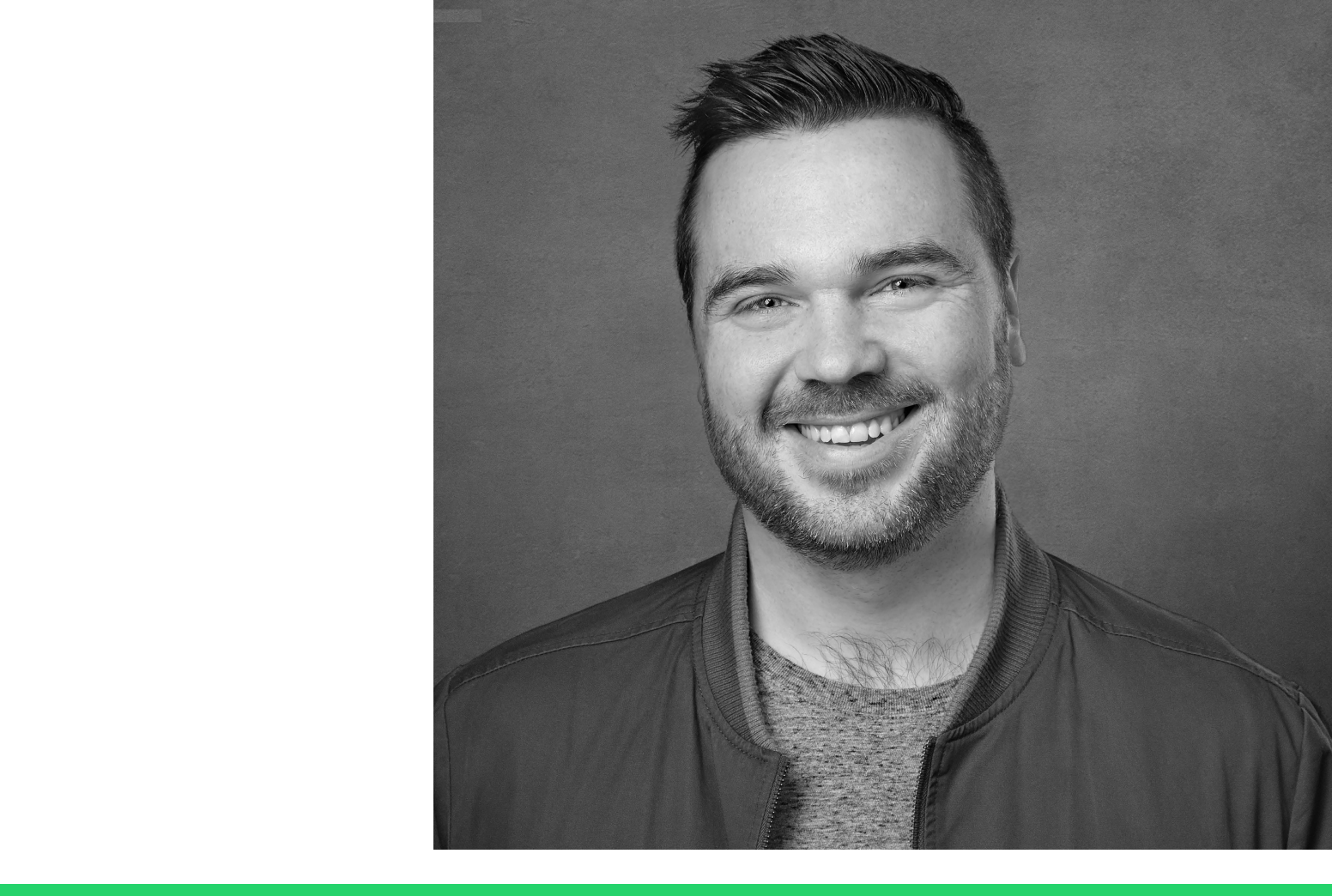 Kevin Roose
Kevin Roose is an award-winning technology columnist for The New York Times and the bestselling author of three books, Futureproof, Young Money, and The Unlikely Disciple. His column, "The Shift", examines the intersection of tech, business, and culture. He is a recurring guest on The Daily and appears regularly on leading TV and radio shows. He writes and speaks frequently on topics including automation and artificial intelligence, social media, disinformation and cybersecurity, and digital wellness.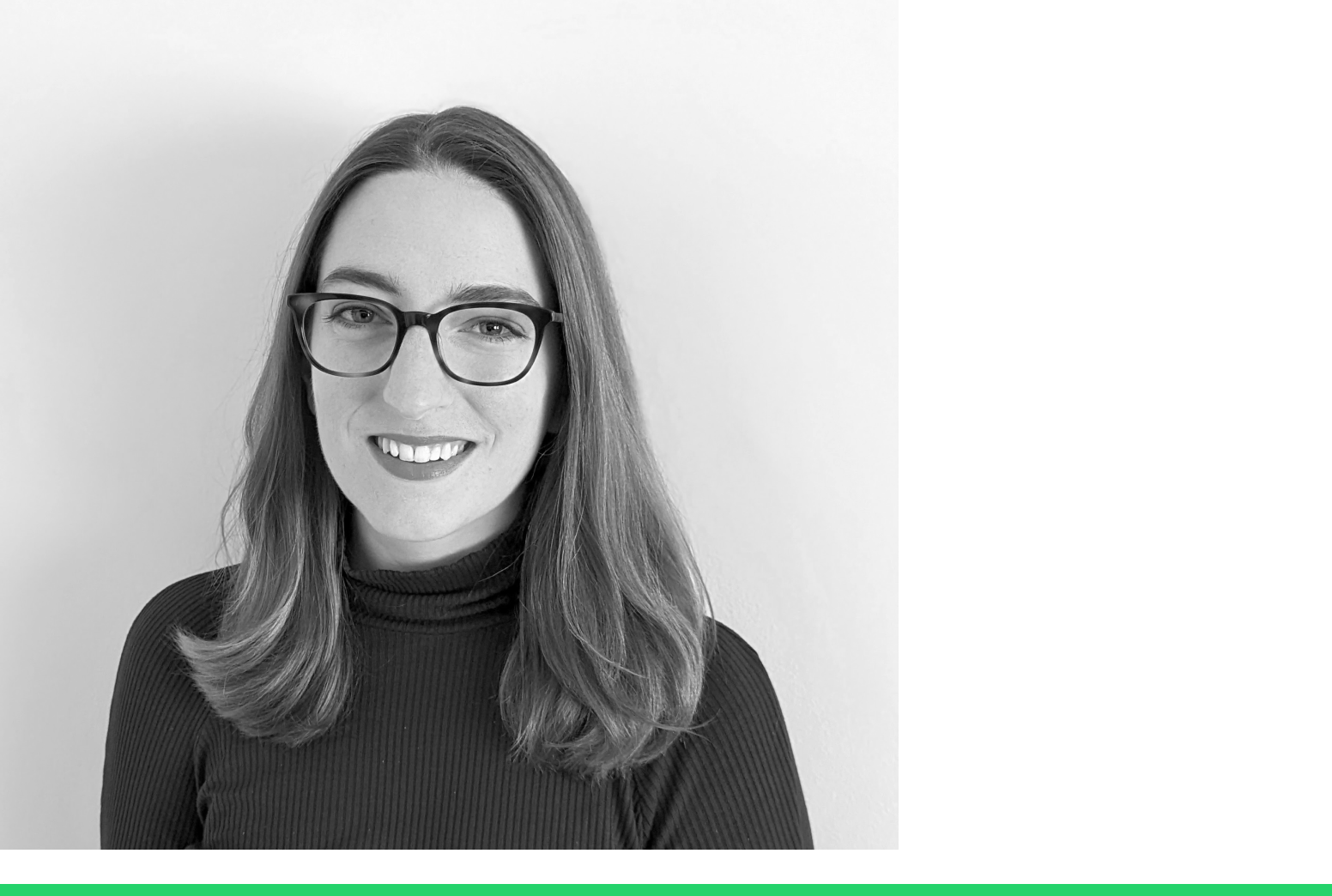 Alexandra Sunderland
Alexandra Sunderland is an engineering leader with over a decade of experience working in both hybrid and remote roles, at companies ranging from 10-person startups to public corporations. She is currently a Director of Engineering at Fellow.app, where she is helping to build the future of work. She prides herself on building emotionally-intelligent processes for teams, and sharing her knowledge of management through conference talks and written works. Alexandra is the author of the book "Remote Engineering Management", the guide for empathetic and people-first management in a remote world.
What is Summit?
Peers + Conversation
OETC's Summit is a retreat tailor-made for top-level technology leaders working in the education space. Bringing peers together to foster meaningful connections and conversation, Summit is the unique chance to discuss challenges and opportunities with your fellow CIOs.
Location + Hospitality
Every year, OETC selects a beautiful lodge or resort, then handles all lodging and meals during the event for our members. Let us pick up the tab for lodging, food, and programming; join us for receptions, activities and more, then stay through the weekend to socialize and enjoy the view.
Partners + Product
Each year, OETC curates a select group of sponsors. Drawing on more than 30 years of experience, we choose just one partner in each space — one that has not just the best technology, but also a proven track record with our members. It's a unique opportunity to get one-on-one time and see the latest.
What do people say
about Summit?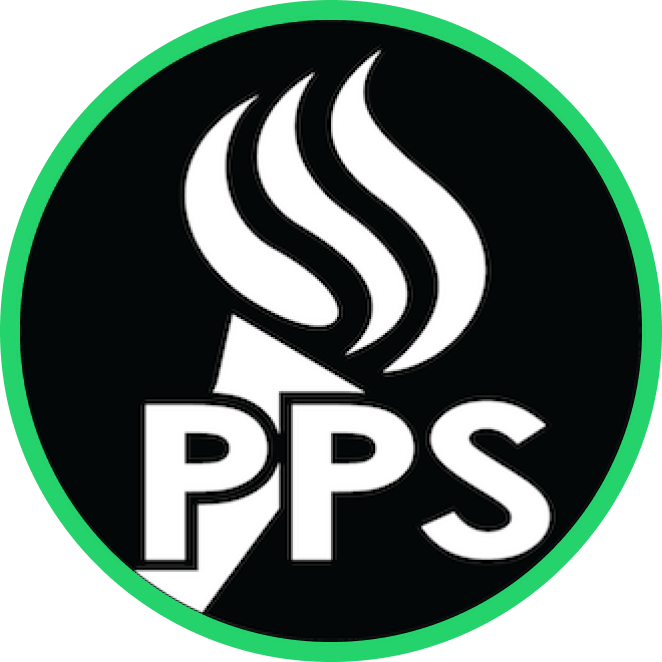 Portland Public Schools
"There are many technical conferences, but the CIO Summit is about bringing leadership together for specific, relevant topics beyond just how to keep things running. It's about getting together with colleagues in similar positions to talk planning, vision, execution and how to be a good leader. It's seeing people I've known for years, and fostering the long-term connections that make the difference."
Don Wolff
Chief Technology Officer Portland Public Schools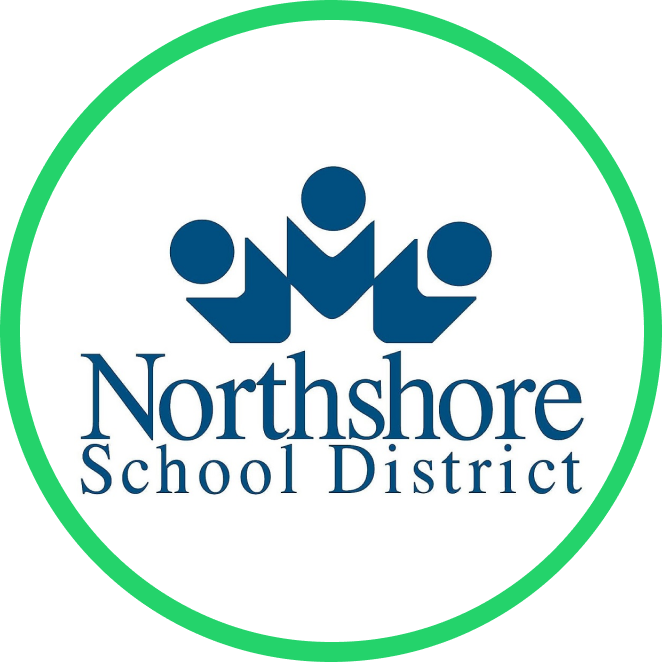 Northshore School District
"It is a unique conference in that it's all CIO/CTO level folks that are there, and everyone there is your organizational peer. They have an understanding of your issues and challenges that a more broad audience might not; you can start in the middle of a conversation with these folks. There's nothing else like Summit."
It's great to be able to connect with your peers and get a sense of what's going on, what are you concerned about, what are you working on and what do you see coming down the pike? There's not enough opportunities to do that, and OETC does a great job of getting that together with Summit.
There's also the opportunity to connect with vendors who have been selected based on what my interests are — either what I've identified as my department's next steps, or perhaps just something I haven't seen firsthand but I've heard others talking about."
Allen Miedema
Executive Director for Technology Northshore School District
Thanks to our 2023 partners
OETC works with a small group of carefully selected sponsors. If you would like to partner on future Summits fill out our interest form and OETC will reach out.
Become a Sponsor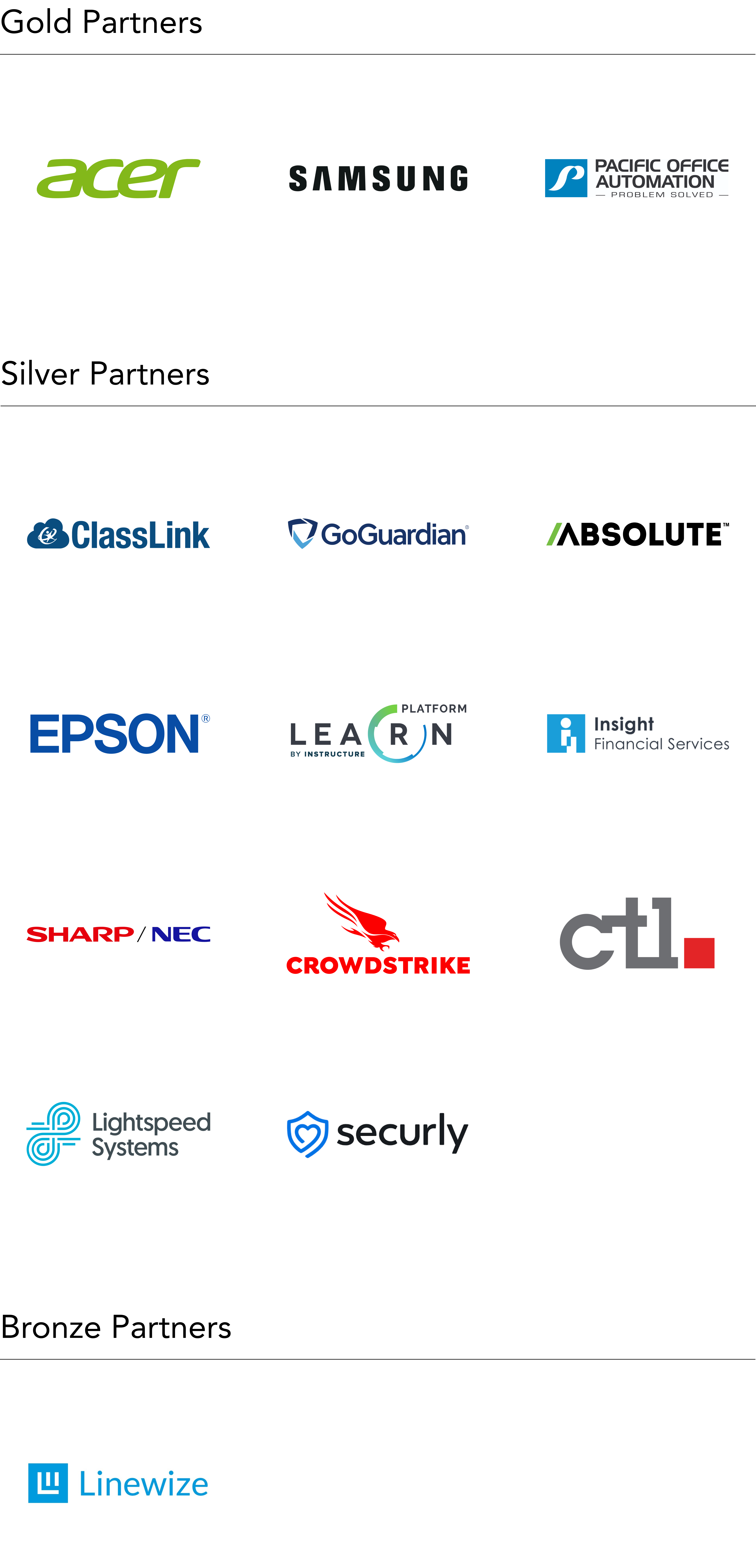 Past Attendees
Anchorage School District
Arlington School District
Ashland School District
Beaverton School District
Bonneville Joint School District
Bozeman Public Schools
Camas School District
Centennial School District
Central Oregon Community College
Clackamas ESD
Coeur D'Alene Public Schools
Corvallis School District
Crook County Unit School District
Deer Park School District
Eastern Washington University
Everett Public Schools
Evergreen Public Schools
Federal Way Public Schools
Gresham-Barlow School District
Helena Public Schools
Highline School District
Hillsboro School District
Idaho Digital Learning
Idaho Falls School District 91
Intermountain ESD
Kellog School District
Kennewick School District
Linn-Benton-Lincoln ESD
McMinnville School District
Mead School District
Medford School District
Methow Valley School District
Newberg School District
North Clackamas School District
Northshore School District
NW Regional ESD
Oregon City School District 62
Pasco School District
Portland State University
Redmond School District
Reynolds School District
Richland School District
Salem-Keizer School District
University of Idaho
Past Summits
2022 – Cedarbrook Lodge in Seattle, WA
We returned to in-person events at the cozy Cedarbrook Lodge, tucked away in Seattle. The year's theme was Leading through Change and we had two incredible speakers come to the event.
The first keynote kicked off with Cassandra Worthy, Founder & CEO of Change Enthusiasm who led us through an innovative approach that includes mindset, language, and an instantly effective toolkit on thriving through change.
Mark Horstman, the co-founder of Manager Tools, presented the second keynote. He led a workshop on effective leadership, allowing attendees to collaborate and exchange ideas.
2019 – Skamania Lodge, WA
With a return to Skamania Lodge, 2019's event was the largest and most involved yet. Taking place over a packed 36 hours, Summit 2019 drew dozens of CIOs and IT Directors to talk leadership, check out new technology, foster connection and exchange ideas.
The event kicked off with PDX Women in Tech founder Megan Bigelow discussing how to actively foster female leadership in technology departments. Keynote speaker Michael C. Bush, CEO of Great Place to Work, delved into into how to create an environment where every employee — regardless of background, demographics or rank — can truly feel integrated and thrive. PSU CIO Kirk Kelly led an interactive workshop on helping employees lean into their autonomy and develop mastery, while Know Your Team CEO Claire Lew talked strategies to integrate every employee into the decision making process.
2018 – Coeur d'Alene, ID
With a theme of security — both physical and digital — our third Summit was the best-attended yet.
Anchored by a keynote from Major General Brett T. Williams, attendees also heard from Dr. Wayne Machuca of Mount Hood Community College on staffing fort the cybersecurity void, while Leslie Golden ran a workshop on developing security priorities.
This year, we went a bit further afield to the beautiful Coeur D'Alene Resort, located right on the lake of the same name. Many attendees stayed the weekend to network further — and golf, kayak, boat, hike, fish …
Special thanks to our partners: Acer, HPE/Aruba, Securly, Freshworks, Pacific Office Automation, JAMF, Epson, Insight (IFS), Illuminate Education, SMART Technologies, GuideK12, and Classlink.
2017 – Skamania Lodge, WA
Our first Summit tackled a challenge central to every CIO: change leadership.
People — and institutions — are inherently averse to change; how can you effectively lead, communicate and empower staff and students to embrace newness?
Keynote speaker Sara El-Amine, who worked as President Obama's national organizing director, shared 10 tips for change, while Leslie Golden spoke about TKTK and Beaverton Public Schools chaired a panel on their large-scale 1:1 Chromebook rollout — and how attendees can do the same.
Everyone gathered at Skamania Lodge, nestled in the heart of the Columbia River Gorge, and many stayed to keep talking … or go on a hike.
Special thanks to our partners: Insight (IFS), GuideK12, Epson, Pacific Office Automation, Classlink, Nimble Storage, Illuminate Education, LocknCharge and Acer.
CIO Summit 2023
Attendee Waitlist
Although Summit is invite only, as spots open up we will start inviting from the waitlist. Please join the list if you're interested in attending the event.
Looking to become a sponsor? Please visit our sponsor waitlist.