Join OETC
As a member of the OETC consortium, you get the cooperative power of 1,100 institutions representing 2.3 million students, plus access to the best educational technology via competitively bid contracts.
Membership Benefits
In exchange for a nominal annual membership fee (waived the first year), schools, districts, universities and libraries have access to all the following:
Contracts
OETC's RFP process adheres to model contracting laws, and all documentation is publicly accessible for the benefit of our membership. We also offer extremely competitive prices, and offer discounts beyond already-discounted education pricing.
Consulting
OETC offers vast institutional knowledge from our more than three decades in the educational technology space and thousands of member institutions. As a nonprofit, we're only interested in what's best for our members — not our bottom line.
Connection
We are a small, non-profit team that prides ourselves in forming relationships with our members. Our dedicated staff provide support to ensure a positive purchasing experience, and we hold events throughout the year where CIOs and IT teams can connect and share ideas.
K-12
Educational Service Districts
Higher Education
Private schools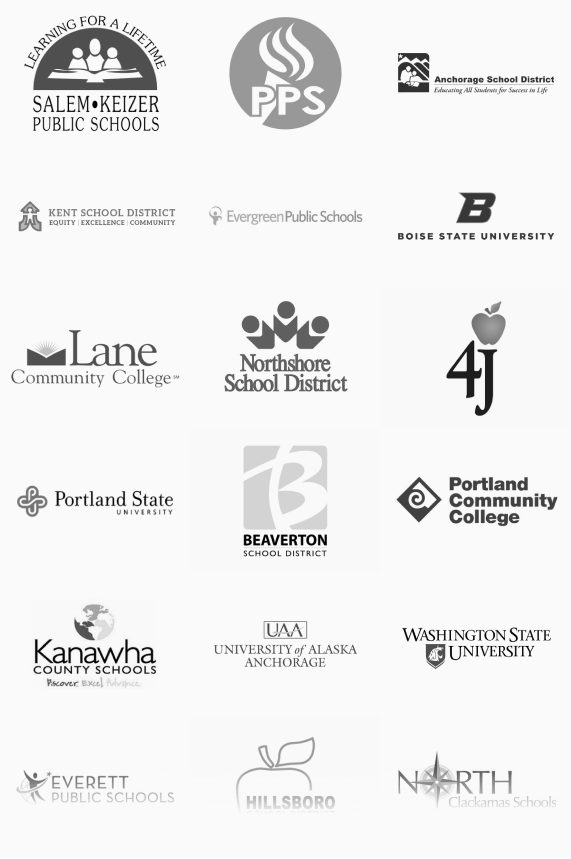 What You Need to Know
Before you begin OETC's online membership application, we recommend reviewing these sources of information:
1. Your Institution's Eligibility
Which institutions are eligible for OETC Membership?
Memberships are for the benefit of an educational institution; individuals seeking membership must apply through their institution.
The following types of institutions are eligible for membership:
Any accredited educational institution
Pre-K, K-16 and Higher Education
Public and private institutions
Educational Service Districts
State Departments of Education
An educational institution is defined as an incorporated or governmental not-for-profit entity with the purpose of providing direct instruction to students in grades K-20 applicable towards a degree recognized by an independent accreditation organization. State and local governments may purchase through our contracts, but they cannot vote in board elections.
2. Application and Authorization
Who is eligible to fill out the membership application?
Any employee at an accredited educational institution can fill out the general information for the membership application.
Who is eligible to authorize an application for their institution?
The membership application must receive an authorization signature from the Main Technology Contact to finalize the process. The Main Technology Contact person is usually, but not always, the Chief Technology Officer (CTO), Chief Information Officer (CIO), or Information Technology (IT) Manager at the institution.
The Main Technology Contact must be able to:
Legally enter into a purchase agreement with OETC.
Represent the applicant educational institution as a voting member in the annual Board Member elections.
Download the OETC Membership Terms and Conditions.
Email, fax, or mail the signed terms and conditions back to OETC to finalize the application.
Email: help@oetc.org
Fax: (503) 625-0504
Mail: 471 High St SE
STE 10
Salem, Oregon 97301
3. Membership Fees
What do my membership fees pay for?
Negotiation Power
Our team, which includes several dedicated support staff, a contracts specialist, a membership relations team with an understanding of your institution and their needs;
Access to more than 1,000,000 products through competitively bid contracts that comply with all state and local laws in Oregon, Washington, Idaho, Montana, Nevada, California, Alaska and Hawaii;
Specially negotiated savings, incentives and pricing normally only available to large institutions;
Impartial, non-profit driven advice on tech and licensing best-practices;
Invitations to special member-only events and webinars;
Exceptionally competitive pricing — and expertise — on Microsoft, Adobe, Chromebooks and more.
| Organization Type or Size | Price |
| --- | --- |
| K-12 Institution — 100 or fewer students | $35.00 |
| K-12 Institution — 101–500 students | $75.00 |
| K-12 Institution — 501–2000 students | $150.00 |
| K-12 Institution — 2001+ students | $300.00 |
| Education Service District (ESD, ESA) | $150.00 |
| Higher Education, Community Colleges | $300.00 |
| State Department of Education | $500.00 |
4. What You Will Need to Complete the Application
The application is three steps, and should take less than 10 minutes. Here's the information you need:
Institutional Information

Educational Institution Name
Type of Institution
Full Time Equivalent of Staff
Full Time Enrollment of Students

These numbers are estimates and do not need to be exact. They determine the membership fee bracket you will be placed in based on the general size of your institution.

Billing and Shipping Information

Billing contact information — the billing contact should be the person at your institution responsible for receiving invoices
Billing address
Shipping address (if different from the billing address)

This information allows OETC operations to verify the credibility of your institution.

We do not charge you any membership fees for the first year; afterwards, fees are charged annually.

Main Technology Contact Information

This person is usually, but not always, the Chief Technology Officer (CTO), Chief Information Officer (CIO), or Information Technology (IT) Manager; they must be legally able to enter into a purchase agreement with OETC.

The Main Technology Contact will also represent the applicant institution as a voting member, and cast an annual vote to elect members of the OETC Board.