Student Information Systems on OETC's cooperative purchasing contract
OETC members have had great experiences with Synergy, citing up-to-the-minute features including responsive text and emails.
Alternatively OETC offers competitively bid contracts on three other SIS systems: Alma, Tyler Technologies and PowerSchool
View Contract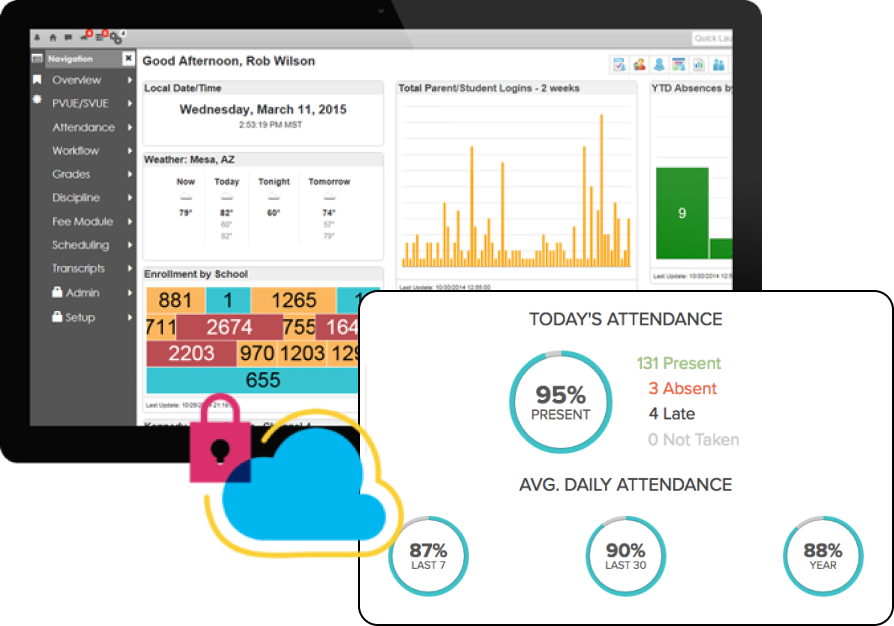 Why OETC members choose Synergy
Deep Functionality
Synergy SIS offers the richest feature set in the industry to help you manage student data, improve accuracy, simplify and automate processes and increase productivity
Highly Configurable
The TeacherVUE portal provides powerful classroom management and communication tools that make everyday tasks faster and easier for teachers, along with a powerful gradebook.
Reporting & Analysis
Synergy SIS combines robust data analysis with extensive reporting and sharing options to analyze data, identify issues and trends, and ensure that stakeholders get the information they need to solve problems and support student learning.
Looking for other options?
OETC also offers Alma, Tyler Technologies and PowerSchool on a competitively bid contract.
View Contract
OETC's competitively-bid SIS contracts
Take advantage of our pre-negotiated SIS contracts;
The best SIS for your needs
OETC curates our contracts so that the top student information systems in the industry are represented based on feedback from the consortium.
Educational Non-Profit Pricing
OETC is run by educators, for educators. Aggressive negotiation on behalf of our members gets us special pricing, discounts and incentives only available to educational institutions.
Multi-State RFP-Backed Contract
OETC contracts are backed by a cooperative RFP, advertised in all member states and conforming to state and local law. Skip the difficulty, time and expense of putting your SIS purchase out to bid.
Independent Financial Review
As a non profit, OETC focuses solely on our members' needs and interests. We serve as guides and advocates for our members, providing unbiased advice and straightforward purchasing without a profit motive.
Learn more about OETC's SIS offerings
Let us know if you're interested in learning more and we'll reach out to you shortly.