Education pricing for web filtering with OETC
OETC offers four different platforms for web filtering. GoGuardian, Securly, Lightspeed Systems and Linewize.
Request a quote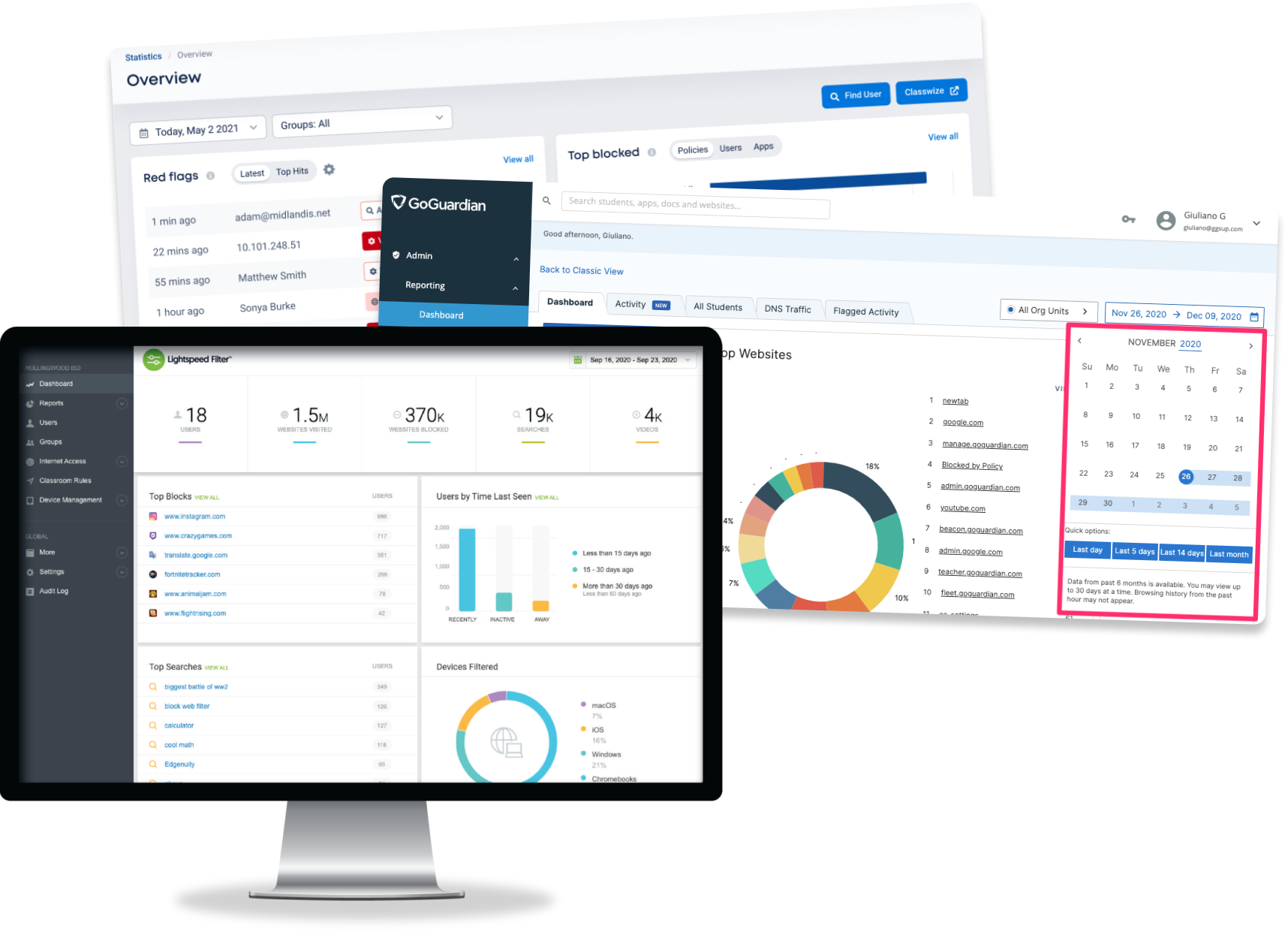 OETC's favorite 1:1 Web Filtering platforms
Top features for
web filtering platforms
The OETC consortium's top web filtering platforms offer the following key features.
Management
Give teachers control of their digital classroom. Decide when to allow access or block websites, apps and extensions.
Monitoring
Help students stay focused by viewing or controling their device, as well as hosting surveys and quizzes easily.
Analytics
Detailed reporting helps you understand how students and staff engage with their devices and classroom software.
Filtering
Grant access to useful websites but rest assured that no inappropriate images, ads or text will slip through.
Suicide and harm prevention
Programmed to detect a variety of early warning signs, classroom management software can act as a guardian angel for your students.
Web filtering expertise
OETC can help find the best option for your school, college or institution. Contact us and we'll assist you in selecting the web filtering platform that meets your needs.
Discount pricing for education
Aggressive negotiation on behalf of our consortium gets us special pricing, discounts and incentives available only to members.
Dedicated support and assistance
Our dedicated support team is always just a call away. Get your technology problems attended to by real people in just minutes.
Nonprofit values and community
As a nonprofit, OETC is dedicated to serving all schools and colleges. By purchasing through us, you help make educational technology affordable and accessible to all.
Learn more about classroom management platforms with OETC
Let us know if you're interested in learning more and we'll reach out to you shortly.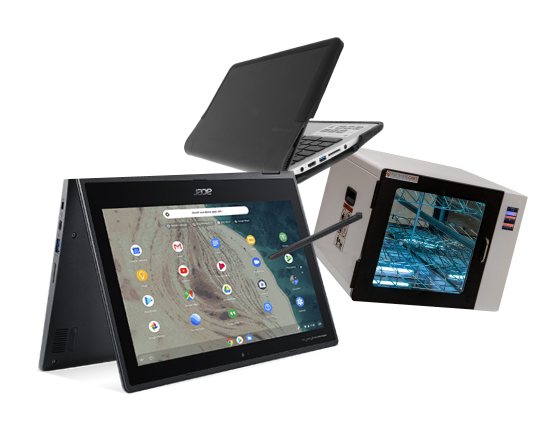 Chromebooks and accessories with OETC
OETC offers Chromebooks for education from Lenovo, Acer, Samsung and Asus. Bundle cases, carts and other Chromebook addons with your order
Request a quote
Learn more