Manage the ongoing problem of
social engineering

with

KnowBe4

With KnowBe4, you get a Security Awareness Training and Simulated Phishing Platform to better manage the urgent IT security problems of social engineering, spear phishing and ransomware attacks.

Request a demo Request a quote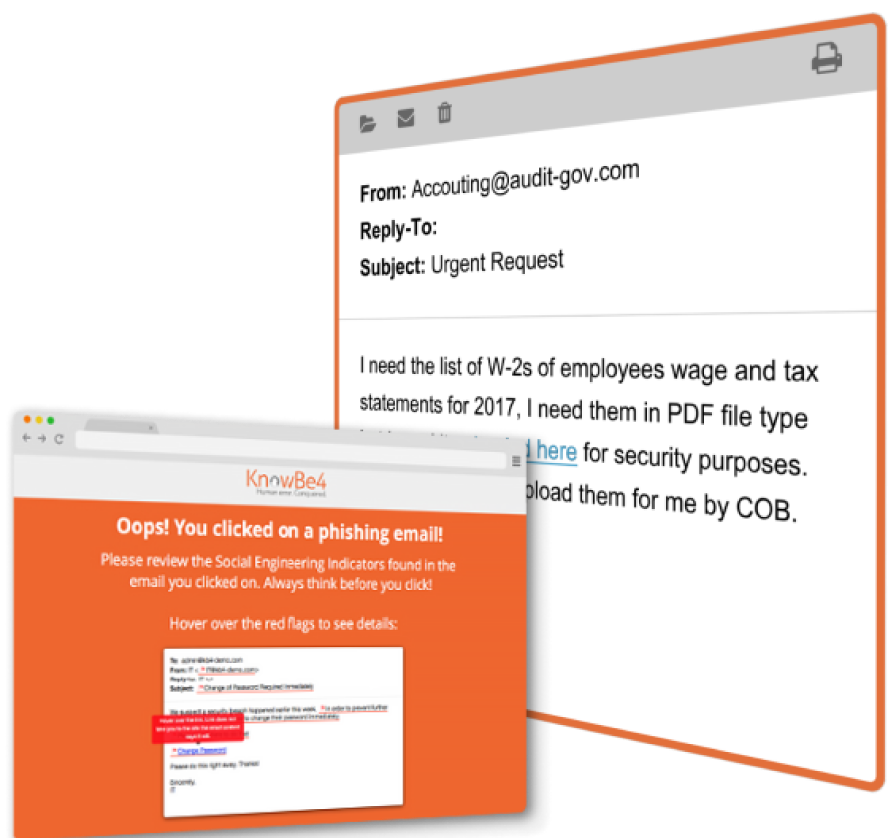 Start with a baseline phishing test
On average, 37% of users will get phished from this first test, but that number will only go down as you continue to phish and train your staff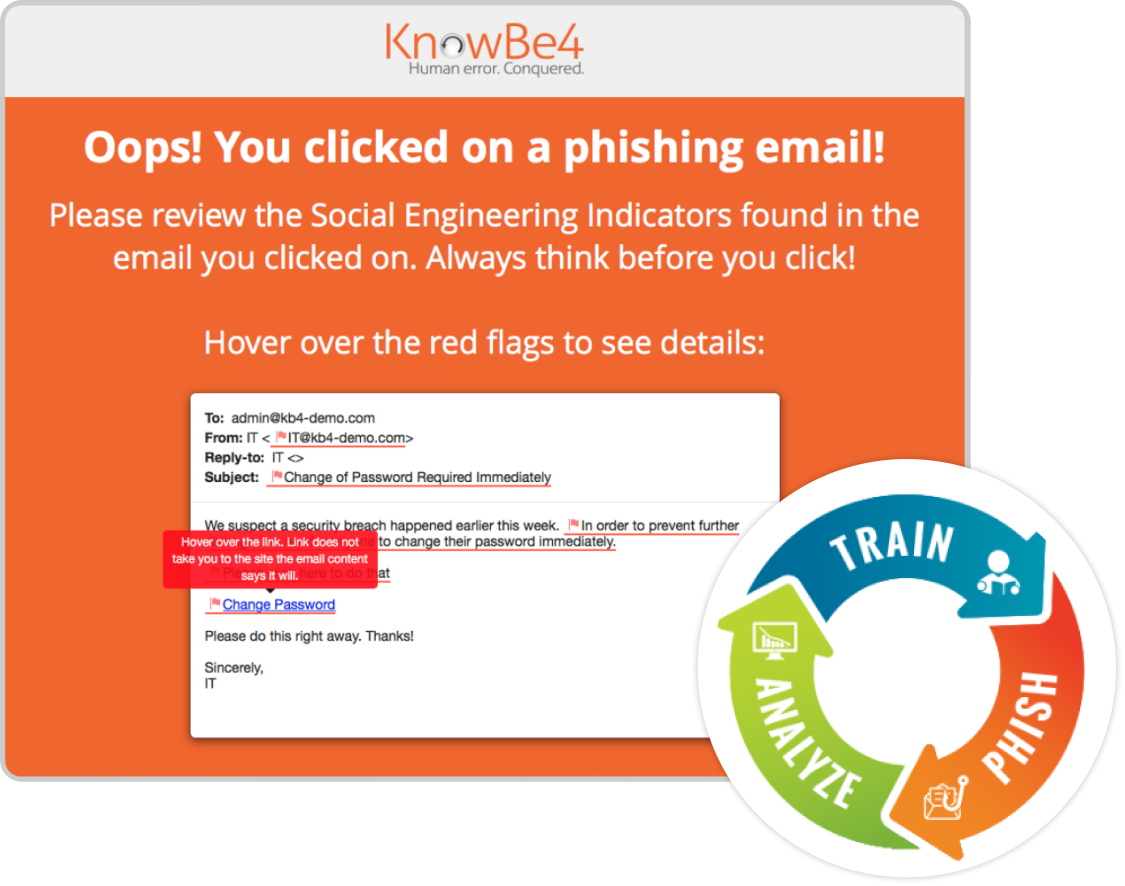 Analyze risk scores
Every user and group will have a risk score made up of five factors:
Training – The types of training the user has completed.
Behavior – The likelihood of the user falling victim to a phishing attack.
Job Function – Based on their job title, more responsibilities coorelate with higher risk.
Exposure – The users information has been found in one or more data breaches.
Booster – A manual factor that is recommended for very high-risk users.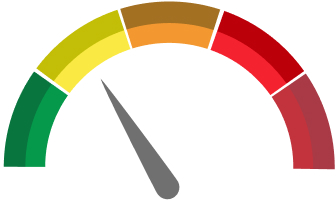 28.0
Risk Scores are calculated based on a number of different factors.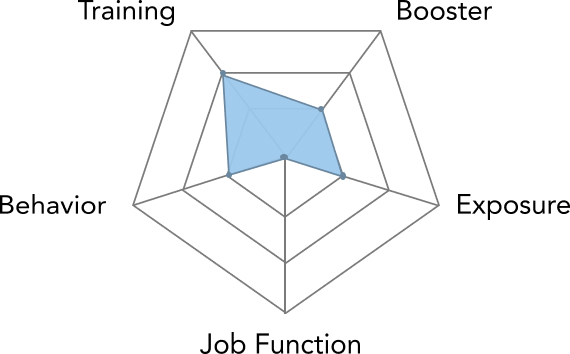 Risk Score – Last 6 Months
Displays the user's Risk Score over time

Train your staff
Campaigns to phish and test your users can be set up in less than a minute and will run automatically once scheduled.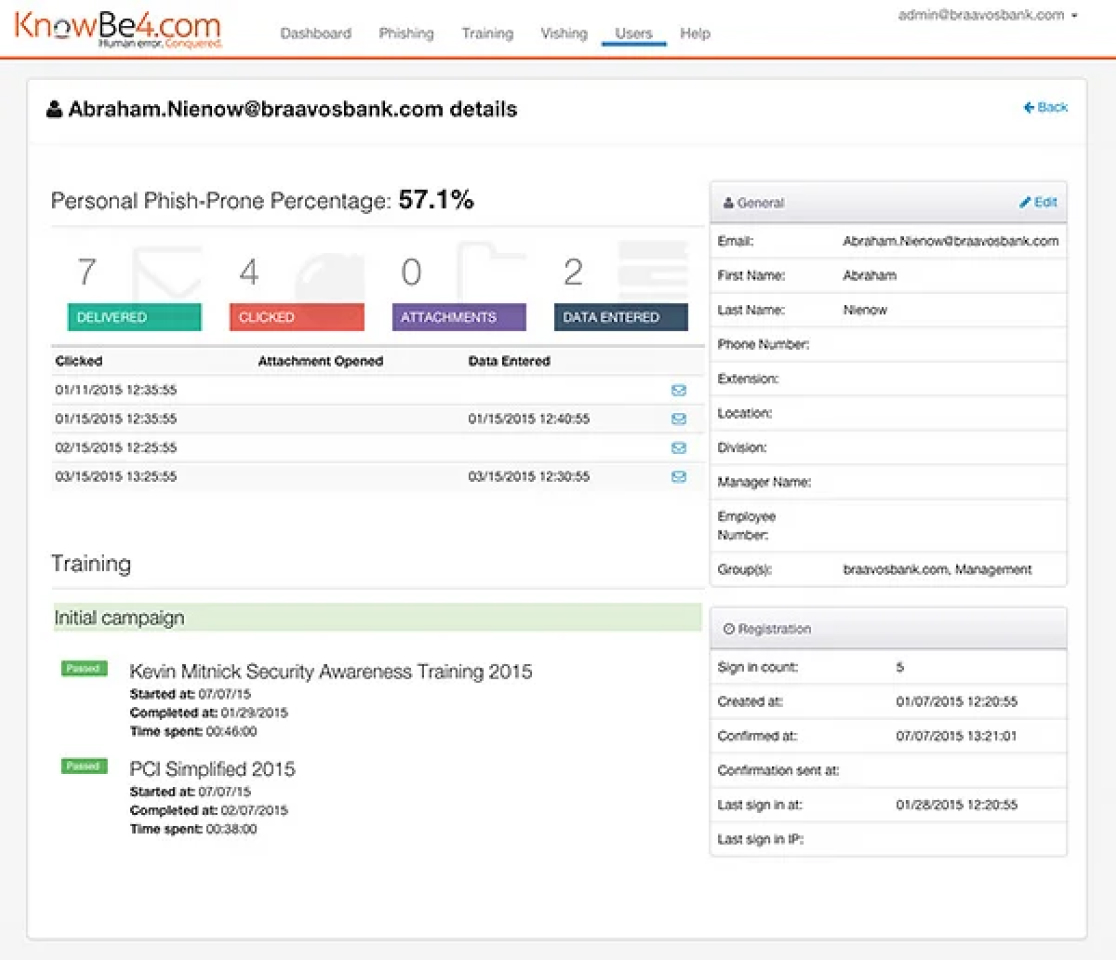 Thousands of phishing templates with updates every week.
Phishing comes in many forms, not just email. Prepare for all the possiblities.
Training that suites your institutions precise needs.
Easily create reports on changes in phish-prone behavior.
Repeat
KnowBe4 works through continuous training instead of bursts of awareness towards phishing. Continually phish your users to make sure your institution is never caught off guard.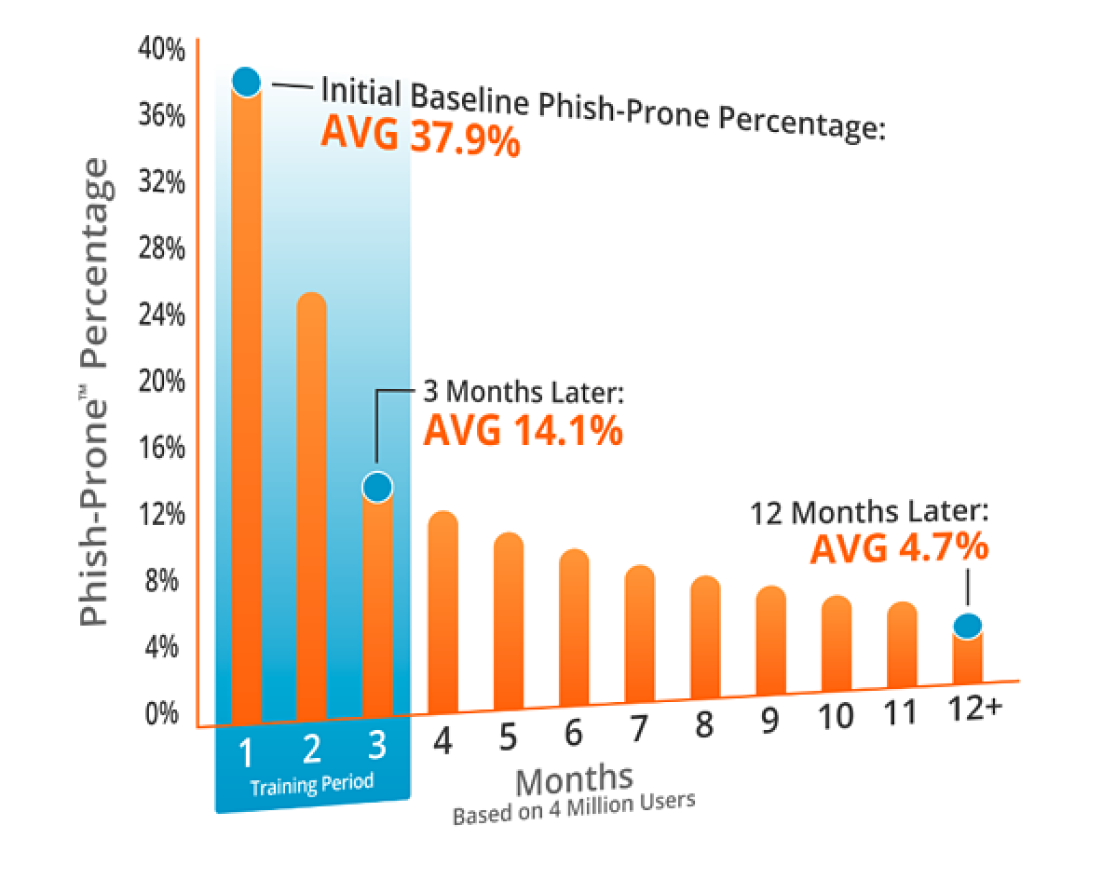 Time for new-school compliance training:
Meet Compliance Plus
Compliance Plus training is interactive, relevant, and engaging with real-life simulated scenarios to help teach your users how to respond in a challenging situation.
Compliance Plus gives you:
A whole new library with fresh compliance content updated regularly
Full coverage of legislative requirements, such as HIPAA and many others
New-school high-quality customizable modules
Short, interactive modules to keep learners focused, with newsletters, docs, and posters all included
Completely automated compliance training campaigns with world-class support and extensive reporting
Learn more [PDF]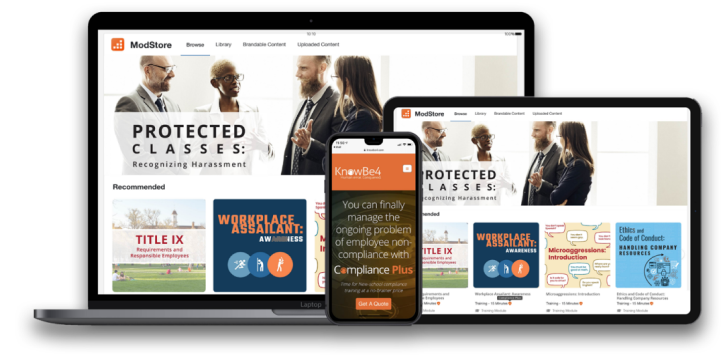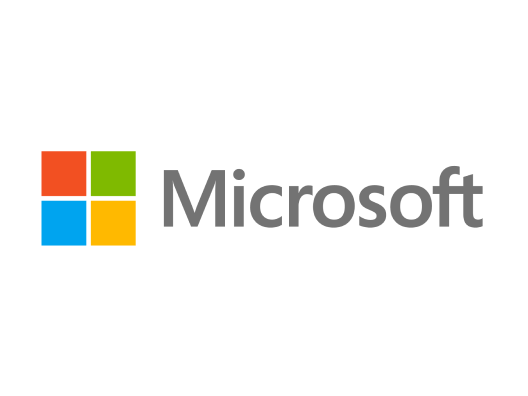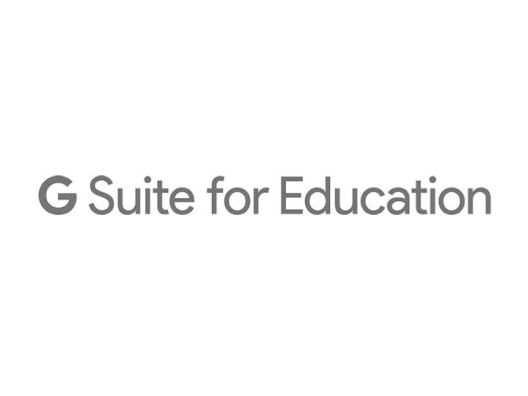 PhishRIP integration with G Suite and M365
PhishRIP, part of PhishER, now integrates with Microsoft M365 and G Suite to help your staff remove, inoculate, and protect their school against email threats and shut down active phishing attacks fast.
Request a quote
Learn more [PDF]
Cybersecurity expertise
OETC can help find the best option for your school, college or institution. Contact us and we'll assist you in determining which KnowBe4 services are right for your institution.
Discount pricing for education
Aggressive negotiation on behalf of our consortium gets us special pricing, discounts and incentives available only to members.
Dedicated support and assistance
Our dedicated support team is always just a call away. Get your technology problems attended to by real people in just minutes.
Nonprofit values and community
As a nonprofit, OETC is dedicated to serving all schools and colleges. By purchasing through us, you help make educational technology affordable and accessible to all.
Let OETC's team help you find out how KnowBe4 can work in your district.
---
Even the best security infrastructure won't help if your end users fall victim to phishing. Request a demo and join the OETC Members who protect their institutions with KnowBe4.
---