OETC members use
Remind

to improve their class

attendance and retention

rate.

80% of US public schools use Remind to give parents an easier way to participate in their children's education. See what it would cost to upgrade to a Remind district or school plan using OETC's RFP-backed contract.

Request a Quote View Contract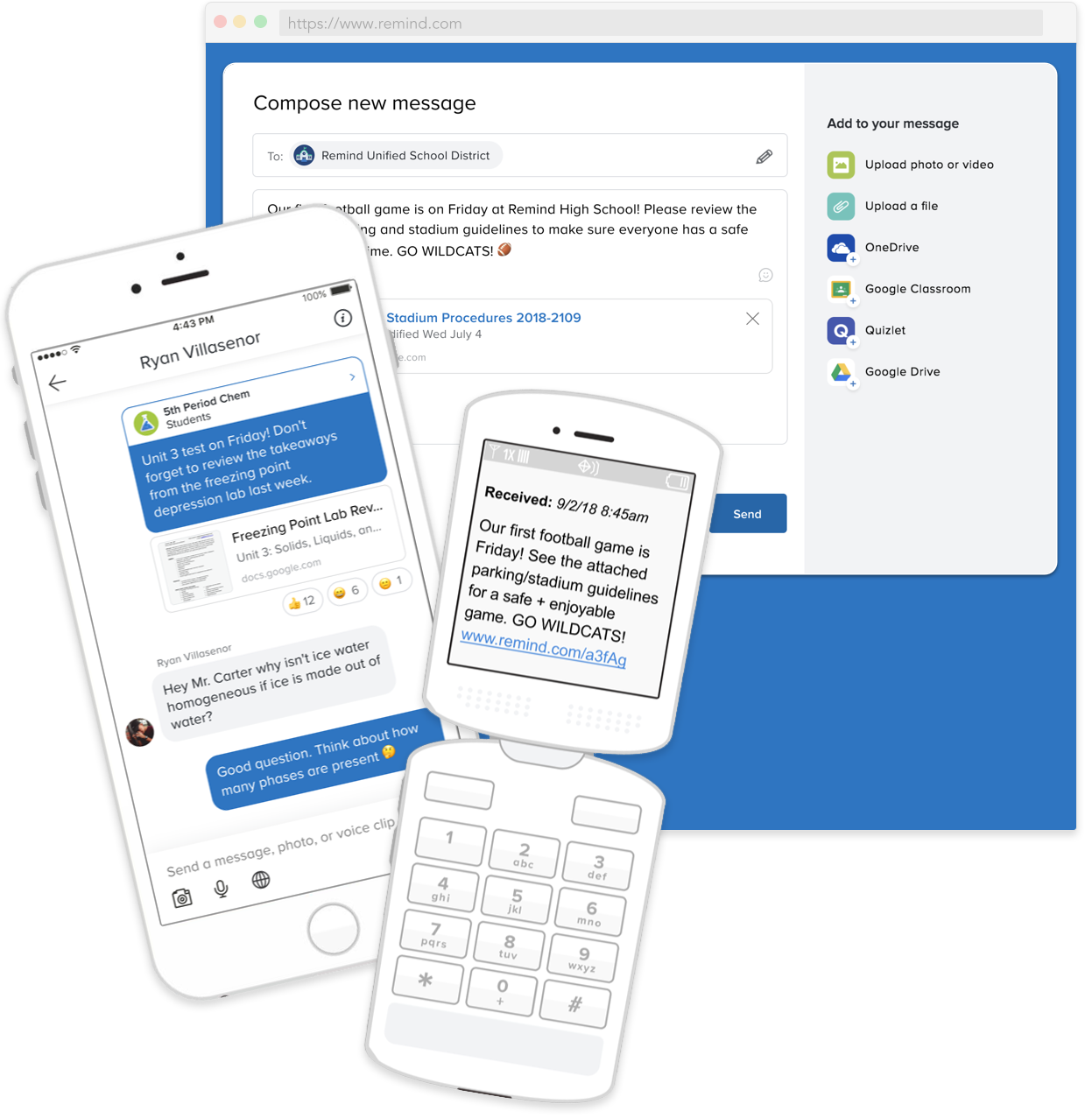 What is Remind?
Remind is a secure messaging platform that streamlines communication between teachers, parents, and students.
It encourages community engagement with student education all through an easy-to-use platform. With 31 million monthly active users, Remind is leading the way to easy and efficient communication between parents, teachers, and student.
Messages that go to any phone
Remind works on the devices that you already use – and keeps communication accessible for everyone.
Built for education
Personal information stays secure with privacy policies certified by iKeepSafe.
OETC's competitively-bid Remind for education contract
Take advantage of our pre-negotiated Remind contract;
The communications platform for your needs
OETC can help find the best program for your school. Contact us and we'll assist you in getting set up with Remind.
Educational Non profit Pricing
OETC is run by educators, for educators. Aggressive negotiation on behalf of our members gets us special pricing, discounts and incentives only available to educational institutions.
Multi-State RFP-Backed Contract
OETC contracts are backed by a cooperative RFP, advertised in all member states and conforming to state and local law. Skip the difficulty, time and expense of putting your messaging platform purchase out to bid.
Independent Financial Review
As a non profit, OETC focuses solely on our members' needs and interests. We serve as guides and advocates for our members, providing unbiased advice and straightforward purchasing without a profit motive.
How will Remind benefit your district?
Remind allows for instant communication between parents, teachers, and students without any party having to give out their personal information.
Users can customize how they wish to receive notifications, either through the app, via text message, or a phone call.
Read receipts create measurable feedback for teachers to know if parents are seeing the information they're supposed to.
It's easier than ever to get all parents onboard through the Remind app which can be set up before the first day of school.
Get parents and students involved.

"I'll send parents a text like, 'Today, we learned about rabbits. Ask your kid about rabbits.' And the kids open up. It's a good way to start that conversation at home."
Denise Baumbach, Teacher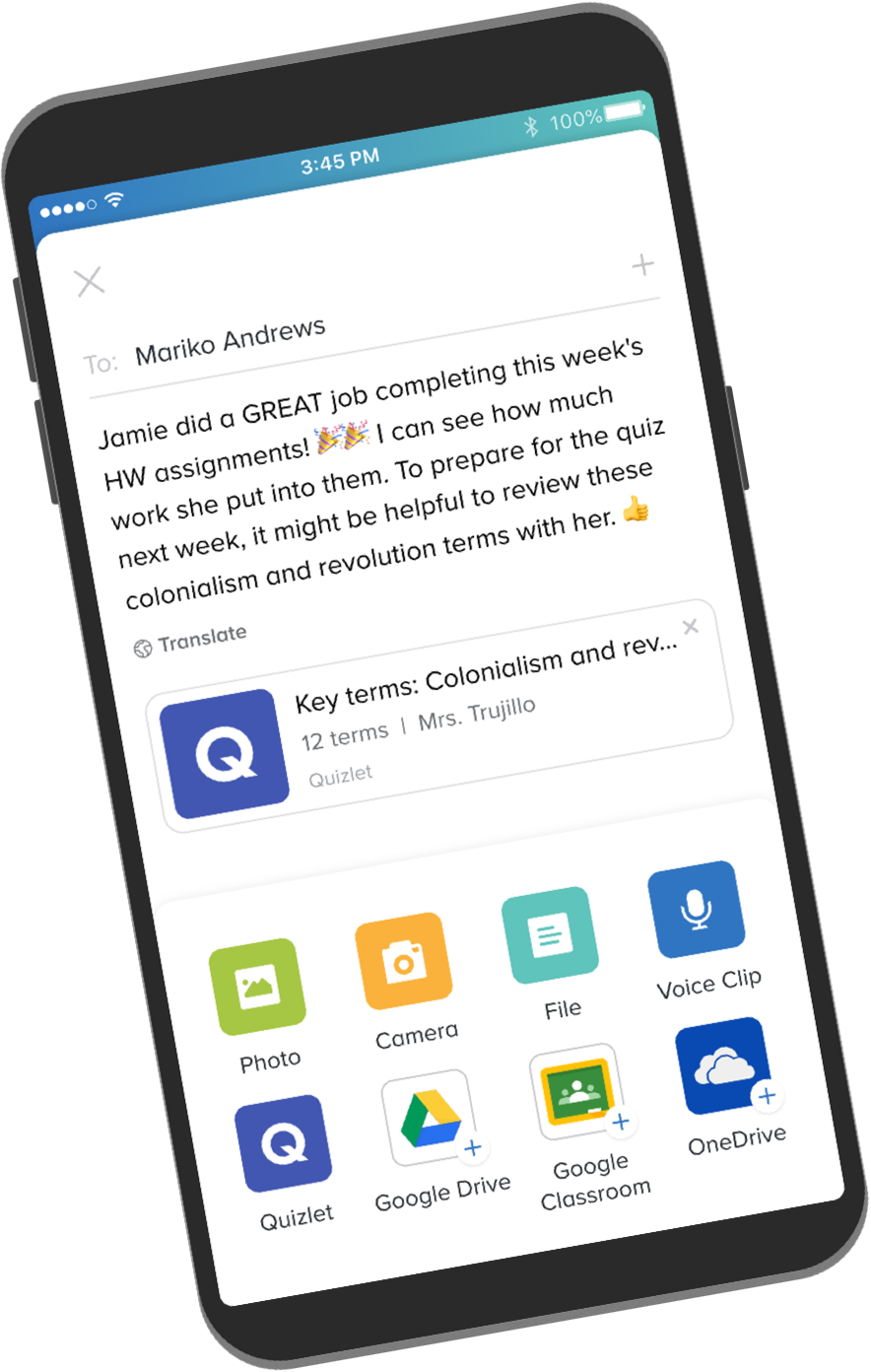 Already using Remind?
Switch to a School & District Plan for better features and control.
With a Remind Plan, everything just got easier. With district wide messaging, communication logs and advanced controls, managing a district has been simplified.
Switch to the OETC contract for better savings and support.
Become a member to take advantage of our educational pricing and audit support. Our team of dedicated support staff provide OETC members with reliable help that they can count on.
Contact OETC for RFP-backed pricing on Remind.
Remind is available to OETC Members on an RFP-backed contract at a consortium price. Sign up to talk with our Member Advisors about how Remind can work at your school.