"Most importantly I teach, and there's nothing I'd rather do.
It's not a superpower, it doesn't need dressing up or glitter; it simply is the best job I could have and the only one I've ever wanted."
IntegratED is known for having some of the most exciting keynotes in the industry. But this year, we're doing something completely different. We've asked six incredible educators from across the country to deliver a short and engaging Lightning Talk. That means that in one session, you'll walk away with six unique approaches to educational innovation. You'll hear from a designer, a neurodiversity specialist, a math teacher, a physical education teacher, and more.
What happens when we put these six rockstar educators on stage at once? You'll have to come to IntegratED to find out!
---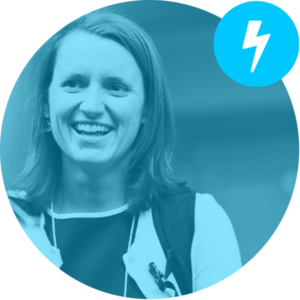 Ryan Redd
Math Teacher – Wilmington, NC
Ryan teaches math and is the MTSS (Multi-Tier System of Supports) coordinator at Myrtle Grove Middle School in Wilmington, NC. She has never traveled to the Pacific Northwest and is excited to meet the educators at IPDX and experience Portland!
Q: Who or what inspired you to become an educator?
A: My grandmother!! She taught for 25 years before going into administration. My grandmother was the first female principal in her school district and remained a principal for 20 more years. She is now 102 and continues to be a model for life-long learning and personal growth.
---
Doug Robertson
Teacher & Author – Gresham, OR
Doug is an elementary school teacher and author. While teaching is his love and profession, writing is his hobby and one of the ways he stays sane. He says, "Being in a room with kids every day, struggling, helping, planning, drinking so much coffee, and laughing… laughing is the best job in the world. It's not a superpower, it doesn't need dressing up or glitter, it simply is the best job I could have and the only one I've ever wanted."
Q: What about IPDX are you looking forward to?
A: Hearing myself speak! I try not to talk too much in the classroom, so a captive audience that expects me to talk is like a dream! I love the sound of my own voice. And also all of the other brilliant people who will school me and make me a better teacher. Two years ago I went to an incredible math session by Matt Vaudrey and got a bunch of knowledge that I still use in my classroom. Math is always my most insecure subject and I value sessions that make me more creative there.
---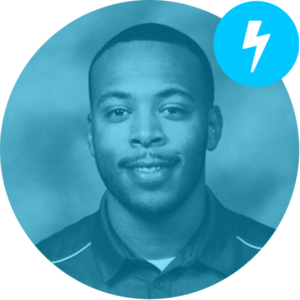 Michale Morris
Energetic Elementary P.E. Teacher – Rocky Mount, NC
Mike likes to summarize what he does as teaching students the knowledge and skills necessary to lead a lifetime of physical activity. He shares ideas with other physical educators via twitter and at educational conferences. He creates new, innovative physical education activities, and collaborates with content area teachers to find ways to best teach struggling students through movement.
Q: How did technology affect your own education?
A: Technology affected my education by allowing me to have access massive amounts of information (the internet). Technology continues to affect my education on the daily basis by enabling new ways of learning, communicating, and working collaboratively in order to help me, help students.
---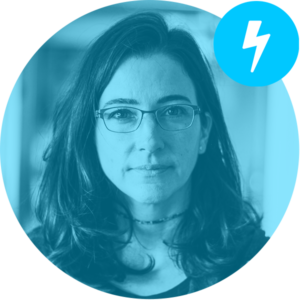 Danielle Thompson
Learner, Teacher, Mother – Forest Grove, OR
Danielle has been a public high school teacher since 1993 and more recently a dyslexia tutor, screener, and board member of The International Dyslexia Association. Her journey into dyslexia began when people she cared about found out they were dyslexic and she realized that she needed to learn more. The more she learned of the science of dyslexia and the science of reading, the more she began to understand why many of her high school language arts students continued to struggle with reading, writing, and spelling despite their best efforts over the years. She works to improve the life of the next struggling student in her classroom, as well as all students and adults with dyslexia and to share best practices with the educators, parents, and professionals who want to learn more.
Q: When was the last time you did something for the first time?
A: The first time that stands out lately was this past summer when I agreed to speak at IPDX19. This important event outweighed the intimidation factor of speaking in front of a large group of people.
---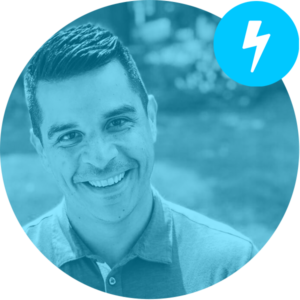 Manuel Herrera
Innovation Coordinator – St. Louis, MO
Manuel is the Innovation Coordinator for the Affton School District, a suburban St. Louis school district. Within this role, he works with teachers and students at a K12 level on blending technology and instructional practices in and out of the classroom. Much of his work over the past few years has been with design, design thinking, visual thinking, and sketchnoting. He is also an adjunct professor at Webster University teaching Digital Video for Educators and Designing Ed Tech Facilities.
Q: How did technology affect your own education?
A: Technology has allowed me to connect with other educators from across the globe and build a learning network that I have utilized in many ways. In today's educational environment and with my role, it's quite difficult to keep up with trends, research, and instructional practices for every grade level and content area. However, using social media and online communication platforms, I can reach out to those that I know who may specialize in certain areas. Am l needing support with design thinking? Let me contact Les McBeth in Toronto. Need some ideas for STEM in 3rd grade? I'll contact David Lee in Singapore. We need to host a media literacy event for parents? I'll get in touch with Kerry Gallagher in Massachusettes. The list goes on. We can't do this job alone and I feel like connecting with others helps us to grow and it pushes us to be better.
---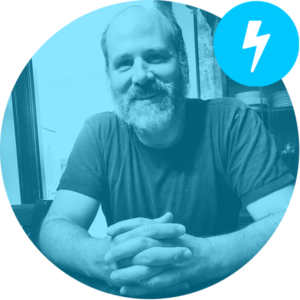 Tony Jamesberry
K-5 Music Teacher – Portland, OR
Tony teaches K-5 music at Lewis Elementary School, a small elementary in the Portland Public School District. He's been teaching at Lewis 20 years. In the past, Tony has taught a tech lab to 4th & 5th graders. He is also a father of two teenage boys, a husband, software designer, coach, musician, and songwriter.
Q: Who or what inspired you to become an educator?
A: I had a pair of english teachers my junior year of high school who really helped me get through school. They combined forces and developed a unit to explore Pink Floyd's "The Wall". Where we watched the film, dissected the lyrics and analyzed the relationship between music, poetry and visual imagery. This was back in 1984. "The Wall" came out in 1982. These teachers were so current. This unit was so responsive to what my friends and I were grappling with. I thought about the impact teaching well could have on people. I think that was the first seed planted in my brain, that inspired me to become an educator.
---
To hear more from this star panel of speakers, register for IPDX 2019, a hands-on, two-day conference focused on technology integration strategies for educators.
IntegratED 2019
Building community. Empowering educators.
Register Now – $369
Learn More