"We're getting kids ready for the future"
How John Peplinski is helping steer Beaverton School District into the future
Starting as a principal at Raleigh Hills K-8, John has consistently made technology and innovation a central, vital part of learning. Now, he takes a district-wide approach to ensuring all students have access to technology and will be prepared for an ever-more digital world.
OETC: So your official title is Administrator for Curriculum Instruction and Assessment; can you tell me more about that role?
John Peplinski: One of the main things I'm in charge of is what we call the Future Ready movement. Some people think it's just about getting technology into schools, which is a piece of it. But our main focus is about getting kids to — like it says — be ready for the future.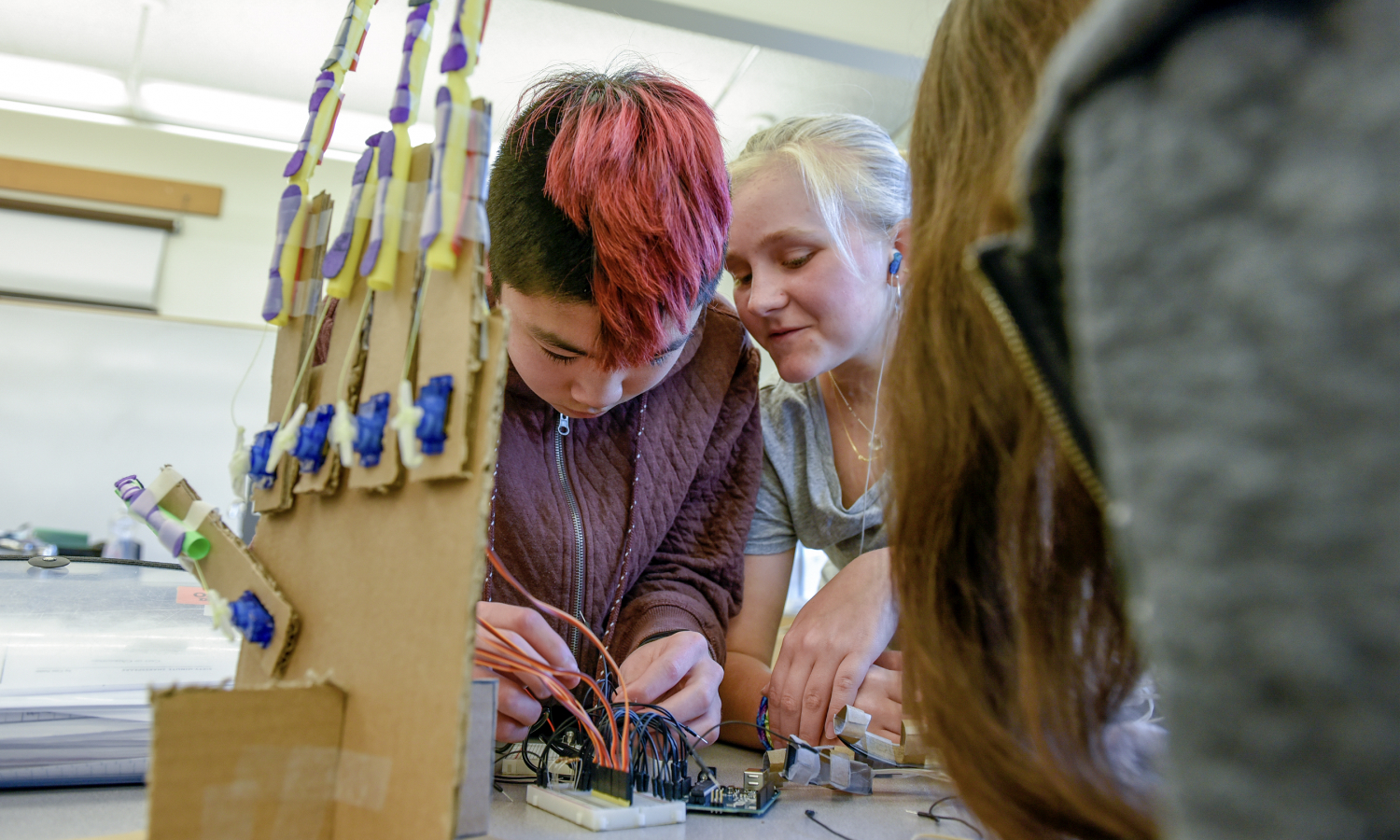 In the future, they'll need to do more than sit and demonstrate basic skills. They need to be creative, they need to be able to communicate and they need to be able to solve problems. So we want to give them activities where they're doing that — using design thinking, making things, learning how to use computer coding to make things happen.
OETC: What does that look like in practice?
JP: So take the example of the Make-a-Thon. Students are using technology, but they're making something and trying to problem solve how to build an elephant that has a trunk that goes up and down. So that's a lot of complex thinking, especially if they're working with another person and collaborating, trying to figure out what to do and iterate their design.
OETC: I know Beaverton recently completed a 1:1 rollout. How did that begin?
JP: When I was principal at Raleigh Hills K-8, we did a 1:1 pilot program with iPads to our students in 6th, 7th and 8th grades. This program helped inform the launch of our Future Ready (initiative) … it showed the other schools it's possible to use technology in a 1:1 manner at a school and it won't be complete chaos. A lot of people immediately go to these fears — the kids will lose it, they won't pay attention, they'll use it inappropriately. While we have some of those things happen, the majority of students use the technology appropriately.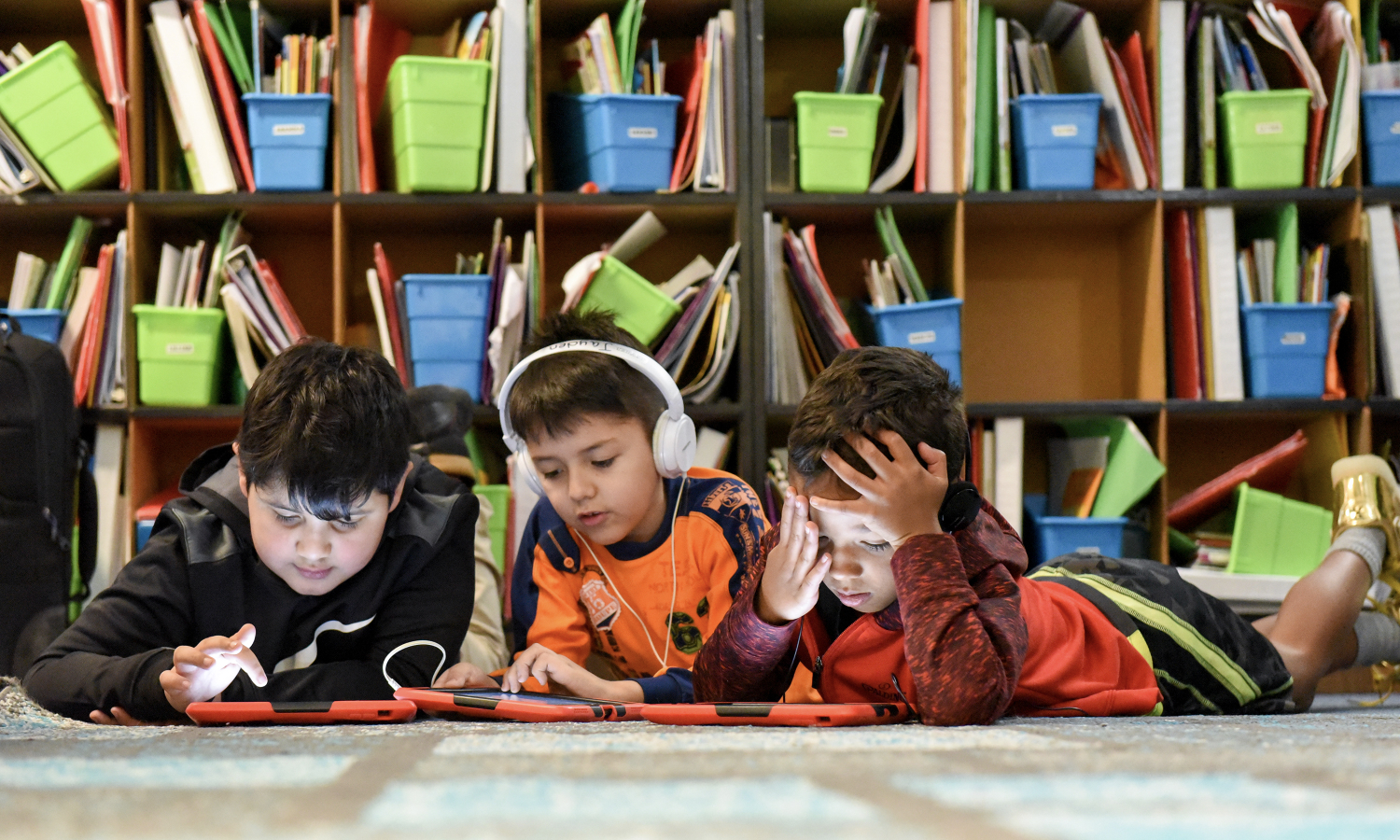 The main driver of us going 1:1 is an equity focus. Many students, especially in Beaverton, have access to technology at home … but for a lot of students, our Chromebooks are the only access to that kind of technology. What we want to do with it is level the playing field.
OETC: Can you tell me about any especially innovative or exciting programs and community partners?
JP: I think one huge cool thing is our FutureBus — a mobile maker-space that travels around the district.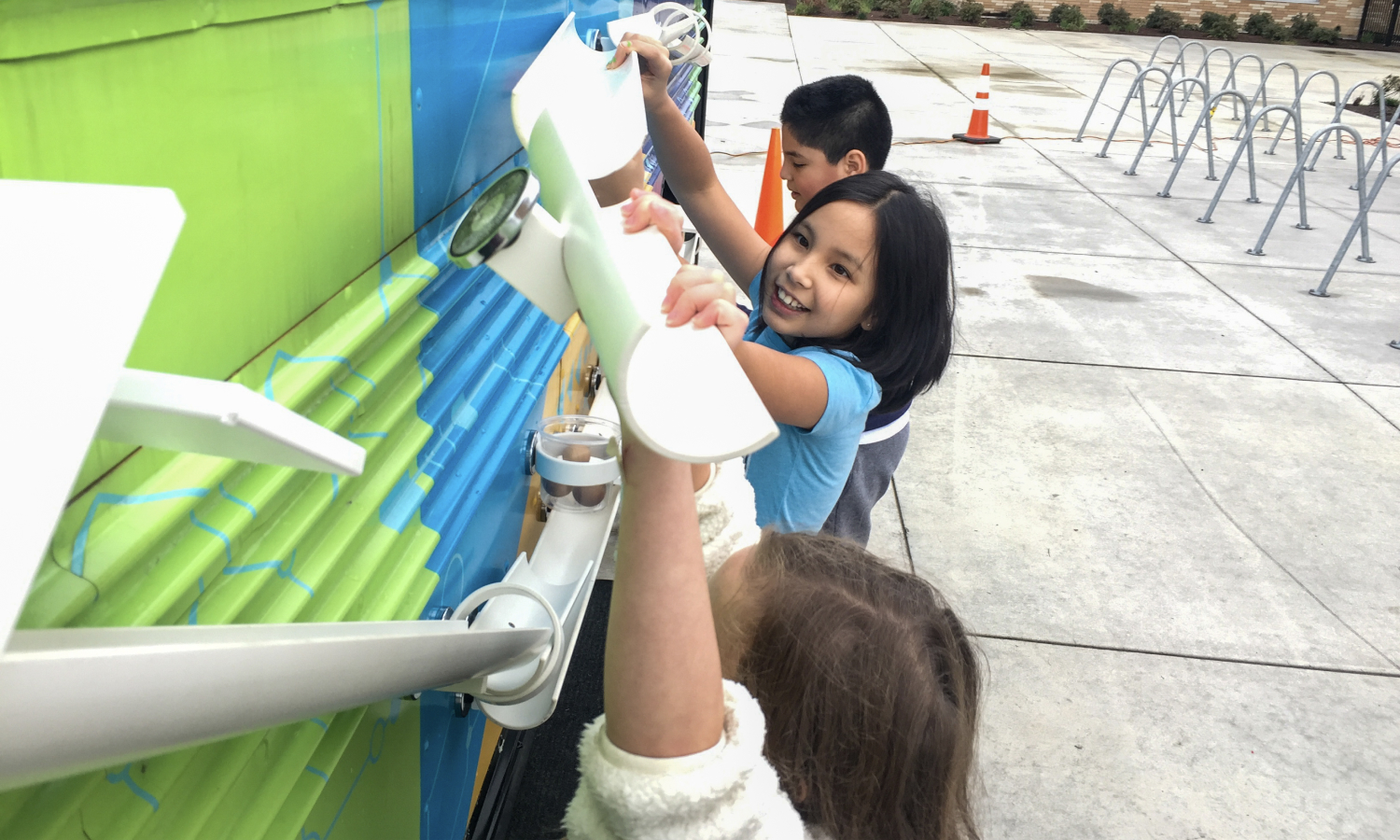 When I was principal at Raleigh Hills, we really had a focus on what we call 'kid-made things' — the world needs more kid-made things! The (Raleigh Hills) technology teacher, G Douglas Bundy, did a TedX Portland talk on kid-made things. He was describing how he made this tech software for kids to access during their technology time … and I thought, how can we take this thing and scale it up?
After the talk, folks from First Tech Credit Union approached and said, we have a mission to help schools introduce innovative things — can we partner?
It's a very unique thing, and we're had many school districts reach out to us and ask how to do the same thing. We've gone out to many districts — Gresham-Barlow, down to Dallas (Oregon), out to Hood River — we've actually driven the bus there to do activities with the kids.
OETC: What, technology-wise, are some things on the horizon you're excited for?
JP: In the immediate term, we have the new Chromebooks — the new models that have the stylus — and giving kids that tool gives them the ability to take digital notes, to make sketches, to complete assignments that way. So the question is, how can we take the new Chromebooks, see what they can do, and enhance what the kids are doing in classes? Not just in the creative realm, but the every-day in-class regular learning things. Can we make that piece more accessible for kids?
What I'm really excited about is not even defined yet. iPads are a little over 10 years old and so are the current version of smartphones. It's hard to imagine life before then — it was such a unique and groundbreaking tool. So what's the next thing like that, that's going to be innovative, that really blows people away? I'm always thinking about that.
John Peplinski has worked as the Administrator for Curriculum Instruction and Assessment for Beaverton School DIstrict since July 2015. Prior to that, he was principal of Raleigh Hills K-8, a school administrator and a classroom teacher.
Learn More:Beaverton School District has quite a few unique tech programs for their students as part of their Future Ready initiative. Here are of John Peplinski's favorites:
FutureBus: This mobile maker-space travels around the district and beyond, making sure all students get the chance to do hands-on learning and creating.
Make-a-thon: This one-day event for 4th and 7th grade students challenged them to tackle real-world problems. The first half of the day is learning about coding and circuit breaking, while in the second half, they tackle a creative design challenge.
The illuminateEd Experience: While most professional development (PD) programs for teachers require them go off-campus, illuminateEd involves teams coming into the schools and then teaching innovative lessons directly to the students.
---
---
Past Spotlight Posts
Cybersecurity Q&A with Leo Howell, University of Oregon's Chief Information Security Officer
What if one email cost you $1.5 million? – How Salem-Keizer School District faces the rising tide of phishing attacks
Equity by the Numbers: Newberg schools dive deep on data — with surprising results