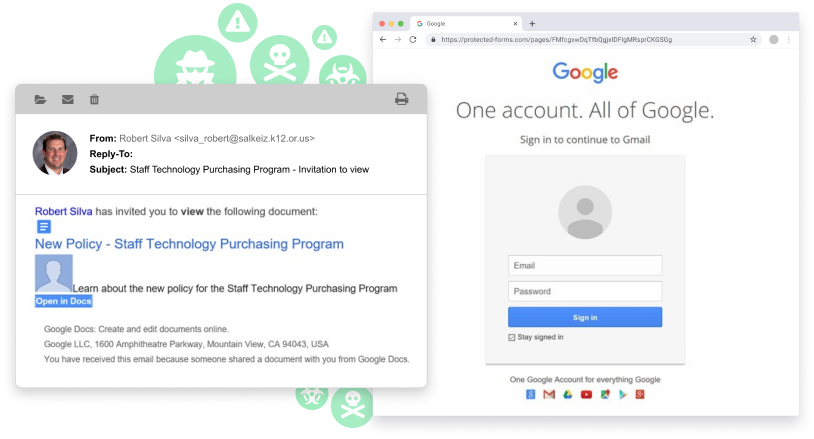 Each month, OETC highlights a topic important to our members, and explores how one school district or university has tackled a challenge through educational technology.
This month, we explore how Salem Keizer School District CIO Bob Silva faces off against thousands of daily phishing attacks — and how his approach and trainings saved the district from losing $1.5 million to a frighteningly savvy attack.
Read the Full Story
Help us tell your story
So please follow us on Twitter or LinkedIn, and let us know what you think. If your school, district or university is doing something innovative, we'd like to hear about it! If you'd like to be profiled, or have pitch for an upcoming Spotlight, please email OETC copywriter Kelly Williams Brown.