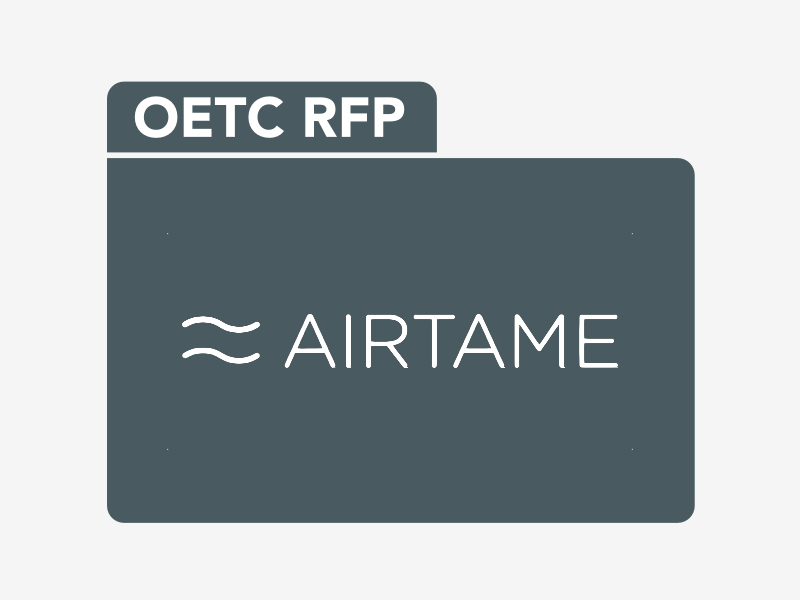 Find Airtame Wireless Display Solutions on the OETC Store
We are excited to announce that OETC has partnered with Airtame to provide access to wireless streaming devices.
Airtame thinks you can use screens better. Using cables and adaptors interrupts the flow when trying to educate easily distracted students. This means you don't utilize the real power screens can have, or have the time to focus on the important stuff – quality education. Airtame was launched to help you create more flow in the classroom.
When you buy Airtame products directly from OETC, you are ensured a competitively-bid contract, RFP-backed pricing, and access to OETC's dedicated service and support team.
About Airtame
Airtame is a small and easy to use wireless HDMI adapter that can mirror your computer or mobile device to any screen or projector. Unlike other wireless HDMI adapters, nothing needs to be plugged into your computer or tablet. Airtame is platform agnostic, meaning it will work across Windows, Mac, Linux and ChromeOS computers as well as mobile devices.
In the classroom, teachers and pupils can use screens to drive more participation and active learning – whether they are at the front of the class, or the back. With Airtame they can easily switch between presenters, or mirror to multiple displays with a few clicks.
Admins can log in to Airtame's cloud-based central management system to edit device settings and configuration, push firmware updates and more.
It's not just about replacing cables and removing frustrations from your school; Airtame allows screens to be used in new and collaborative ways, allowing teachers to take a leading step towards the future of education.
How do I find out more?
To learn more about how Airtame has been deployed in classrooms across the country, visit their education page.
Interested in giving Airtame a try? Contact Jordan at Airtame with the subject line "OETC Seed Unit Edu" for more information or book an online product demo. When you book a demo, Airtame will connect you with a Seed Unit Bundle to try it out for yourself.
You can find Airtame in the OETC Store. You can also chat with our knowledgeable service and support team by contacting OETC or calling (800) 650-8250.