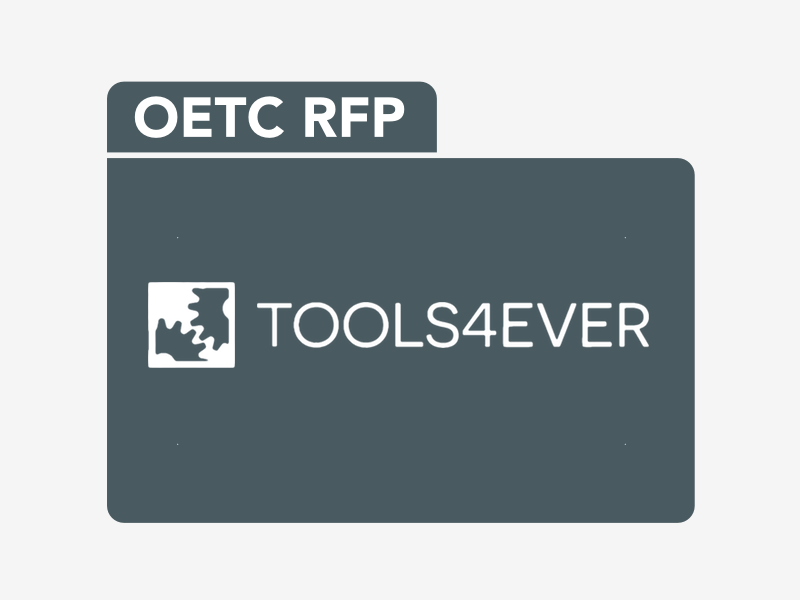 Tools4ever's Solution Suite Through OETC
We are excited to announce that OETC has partnered with Tools4Ever to provide access to a suite of Identity and Access Management (IAM) and other solutions.
Tools4ever is a market leader in providing software solutions that help our education partners strategically transform their information resources into organization-driving solutions for nearly 20 years. Tools4ever solutions automate painful, manual processes such as account creation and provisioning, resource requests, and password resets to reduce instructional downtime as well as IT and helpdesk backlogs.
Cloud strategies, 1-to-1 initiatives, and access management now dominate Ed-Tech talk. The continuous growth of digital textbooks, cloud-applications, learning management systems (LMS) and more has required far greater facilitation by teachers, IT, and district-wide staff. By developing and providing management solutions, Tools4ever is committed to supporting school districts and learning institutions.
When you buy Tools4ever products directly from OETC, you are ensured a competitively-bid contract, RFP-backed pricing, and access to OETC's dedicated service and support team.
About Tools4ever
For nearly 20 years, Tools4ever has consistently met the increasingly complex IT challenges facing enterprises across numerous industries. From network tools and account lifecycle management to the most-mature Identity and Access Manager (IAM), cloud-based IDaaS platform (HelloID), and Self-Service Reset Password Manager (SSRPM), Tools4ever's scalable solution suite continually evolves to address your needs. With extensive education and commercial expertise, Tools4ever has refined a no-nonsense approach to implementing sophisticated yet easy-to-manage solutions that deliver savings and results.
Tools4ever has delivered several software solutions and consultancy services focused around Identity Management, User Provisioning, Downstream Provisioning, Workflow Management, Employee Self-Service, Access Governance (RBAC), Single Sign-On, and Data Management. Tools4ever holds partnerships with the enterprises that integrate with our software, including Microsoft (Gold Partner), SAP, Citrix, IBM, Novell, and IGEL Technology.
All relevant products are certified by Microsoft and Citrix. Tools4ever builds its products from the ground up and without implementation partners or acquired technologies to avoid compatibility issues and best serve clients with direct connections between delivery, consultancy, and development.
How do I find out more?
To learn more about Tools4ever and to see a full list of their solutions available through OETC, visit their solutions page.
You can find Tools4ever in the OETC Store. You can also chat with our knowledgeable service and support team by contacting OETC or calling (800) 650-8250.