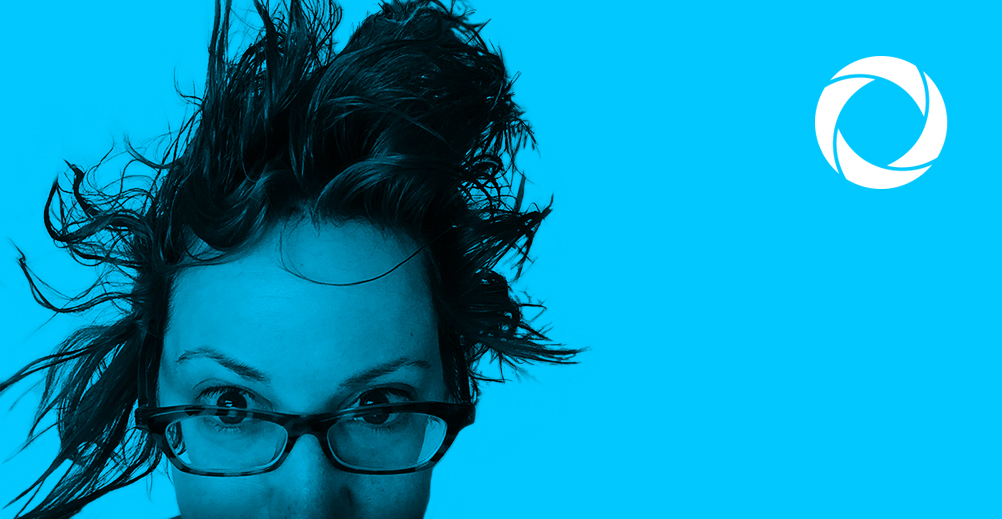 Did you miss Sunni Brown at Spark last November?
See her speak at IntegratED this February!
IntegratED 2017
Reserve your spot today.
Register Now – $369
Learn More
---
Learning is an active process that requires us to show up and build our own cognitive and emotional experience.
Sunni Brown is the founder of Sunni Brown Ink, an international consultancy specializing in applied visual, design, game and improv thinking to support organizational problem-solving around communication, creativity and culture. Brown and her team have facilitated hundreds of group experiences in diverse industries and environments around the world. Brown leads a global campaign advocating for visual and design thinking, and her TED Talk on doodling has drawn more than a million views. She is a global public speaker and best-selling author, and she was named one of the "100 Most Creative People in Business" and "10 Most Creative People on Twitter" by Fast Company.
This November, Brown will present at Spark 2016, OETC's single-day event for leaders in education.
In anticipation of this event, we conducted a brief personal interview with Sunni Brown. Read the full interview below!
Who are you, and what do you do?
My name is Sunni Brown. I'm an author, speaker, coach, facilitator and founder of Sunni Brown Ink. My creative consultancy offers a variety of services to our clients and ultimately we deploy five tools within each service: visual thinking, design thinking, game facilitation, improv and mindfulness. The skillful integration of these very powerful methods allows us to design fully immersive thinking environments to support our collaborators in whatever challenges they may be facing. It happens to be a lot of fun, too.
What are your technology "must-haves"—the technology (hardware, software—whatever falls into your definition of the category) that you could not get through the day without?
If I ever find myself must-having hardware or software, I'd probably do a gut-check. There are tools I use to support my planning, thinking and organizing, but there are also many days when I "must have" nature, meditation time, time with my animals and family, time to sky-gaze. I choose to deploy technology (unless we're talking about "technologies" like a fork or a tea cup) when necessary and I rarely futz with it if something analog would feel more rich. Technology I use with some consistency might be brush markers, mural-sized artist paper, Evernote, Google Drive, my iPhone, my Wacom digital tablets, PowerPoint, and that wild, wacky Internet.
How did technology affect your own education? Is there anything you miss about technology at that time?
I remember vividly the first Macintosh I ever saw. I remember the floppy disks and the green blinking. I also remember playing Oregon Trail on the Mac at school and it was wicked fun. Email wasn't introduced to my life until I was 18 or 19 but the digital databases at the library (whereas before we were using microfilm and microfiche) were spectacular. I remember marveling at being able to type in search terms and drum up dozens of relevant articles because someone somewhere had started cataloging them. That was huge for me at the time. What I miss about technology of that "era" was that it was actually non-essential. It was more like a cupcake – nice to have, not critical. Now, often people behave as though they can't cross the street without checking Google maps for a traffic update.
What is your hope for the future of technology in education?
I hope it becomes transparent and intuitive. In other words, I'd like it to be out of the way so the learner doesn't get tangled in the interface and instead can dive straight into exploration. I'm much more interested in learners becoming masterful with critical thinking processes and strategies – things you can work with inside or outside digital experiences – rather than being a whiz at the bells and whistles of an application. The technology (at least for now) isn't the one responsible for your learning. Learning is an active process that requires us to show up and build our own cognitive and emotional experience. I hope the goals of technology in education stay focused on attuning to how people really deeply learn rather than sort of showing off. An example might be how CGI is / has destroyed story in American cinema. People got so excited that they could design a realistic alien landing that they forgot that story, character, struggle are what's actually interesting.
If you could go out for coffee with anyone—historical or contemporary, real or fictional, celebrity or unknown—who would it be?
I've always wanted to meet Bill Hicks, a really instinctive, observant, hilarious, big-hearted comedian from Texas. I'd also love to sit in a cave with Pema Chödrön, a Buddhist nun who has a deep understanding of the nature of reality.
To hear more of Sunni Brown's thoughts on cupcake-like technology, big-hearted comedians, and creative consultancy, register for Spark 2016, our single-day event for educational leaders.
IntegratED 2017
Reserve your spot today.
Register Now – $369
Learn More
Spark 2016
Reserve your spot and start something brilliant.
Register Now – $99
Learn More
---