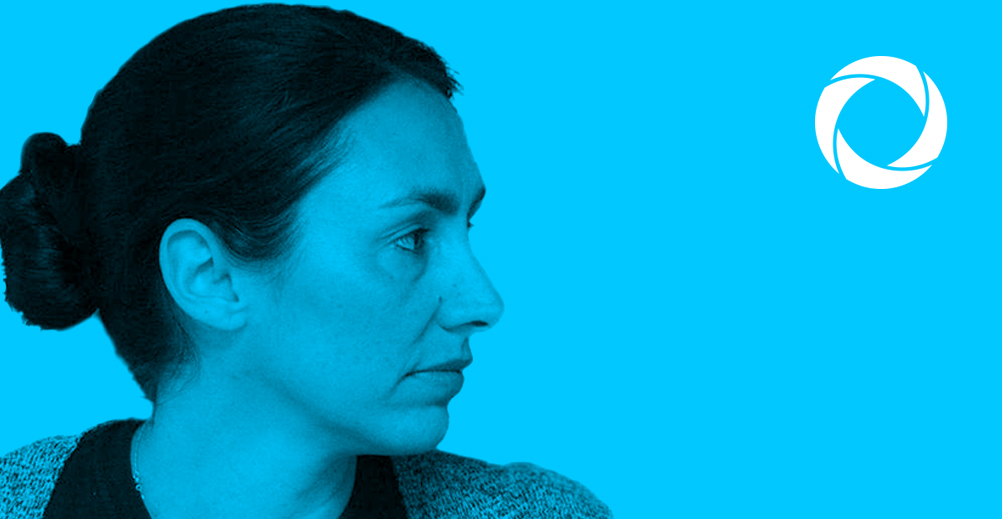 Creating a global community of experimenters
Leticia Britos Cavagnaro is the co-founder and co-director of the University Innovation Fellows Program (UIF) and an Adjunct Professor at Stanford University's Hasso Plattner Institute of Design (a.k.a. d.school). Britos Cavagnaro has taught design thinking to hundreds of students, educators, and corporate and nonprofit leaders in the U.S. and abroad. Through the UIF program, she and her team support a movement of students who are co-designers of higher education. This November, Britos Cavagnaro will present at Spark 2016, OETC's single-day event for leaders in education.
In anticipation of this event, we conducted a brief personal interview with Leticia Britos Cavagnaro. Read the full interview below!
Who are you, and what do you do?
I'm Leticia Britos Cavagnaro and I'm an adjunct professor at the Hasso Plattner Institute of Design at Stanford University (affectionately called the "d.school"). I'm also the co-director of one of its programs, the University Innovation Fellows. In both roles, my mission is to empower students to develop their creative confidence and acquire tools to be change agents in the world and in the education system itself.
What are your technology "must-haves"—the technology (hardware, software—whatever falls into your definition of the category) that you could not get through the day without?
Blue Jeans (not the pants, but the video-conference platform) and Google Drive. Our small—but mighty—team is distributed across the two coasts of the US, so the ability to connect face-to-face, even if through a screen, is pretty essential to maintaining our high functioning dynamics as a team. Some days we spend many hours connected via Blue Jeans, as if we were sitting side by side in the same physical space, while collaboratively editing documents on a shared Google Drive. Also, we support a community of student change agents that is spread across more than 140 schools (and counting), so both of these platforms are key to connect and share resources with them as well.
How did technology affect your own education? Is there anything you miss about technology at that time?
As a kid, I learned to program in LOGO and BASIC and, once in college, in Java and Perl. While I did not end up studying to be a computer scientist (I'm a biochemist and developmental biologist), learning different programming languages deeply impacted the way I think, learn, and define and solve problems. Much like learning the language spoken in a foreign country, or the specialized terms of a discipline other than my own, writing code helped me flex not only my analytical 'muscles', but also my ability to make novel connections between data, synthesize information, and understand problems by actively experimenting with possible solutions.
What is your hope for the future of technology in education?
My biggest hope is that more educators apply greater intention in the use of technological tools—both those that currently exist and those that will be developed in the near future and shatter our assumptions about what is possible. Instead of applying a given technology to reproduce or incrementally improve old pedagogical models, we can leverage the unique affordances of a given tool to reinvent how we teach and learn.
As an example, when I started considering teaching a MOOC to bring design thinking to a significantly larger number of students than was possible in my in-person classes, I was frustrated by seeing that most MOOCs out there had done nothing more than reproduce one of the teaching strategies we know are not effective—the lecture with a 'sage on the stage' and the students passively receiving information. In the MOOC version, the lecturer was now a 'sage on the screen', followed by a few quizzes—most, if not all, consisting of questions with a single right answer. For the design of my course I was inspired instead by the 'Choose Your Own Adventure' books, to meet the students where they are and give them the ability to forge their own unique learning paths.
I also hope that the teaching profession evolves towards preparing experimenters who are constantly learning and trying different strategies to engage their students and meet their needs, and that technology mediates their sharing of those strategies with one another. A global community of experimenters—both teachers and learners—that learn from one another's experiences can be a powerful engine for transforming education.
If you could go out for coffee with anyone—historical or contemporary, real or fictional, celebrity or unknown—who would it be?
I would love to sit down for tea with Jonathan Harris. He is a prolific artist and computer scientist that never ceases to inspire me with his work. Among other projects, he gave life to We Feel Fine, Balloons of Bhutan, and Cowbird—a platform that fosters deep connections between people through storytelling. I find Jonathan's work to be always thought-provoking, deeply human and astonishingly beautiful. I'd love to hear what he is on to next after having launched his latest project (that I know of), called Network Effect. And—why not?—perhaps we would find some common interests to collaborate around.
To hear more of Leticia Britos Cavagnaro's thoughts on design thinking, learning the foreign language of programming, and transformative approaches to MOOCs, register for Spark 2016, our single-day event for educational leaders.
Spark 2016
Reserve your spot and start something brilliant.
Register Now – $99
Learn More
---