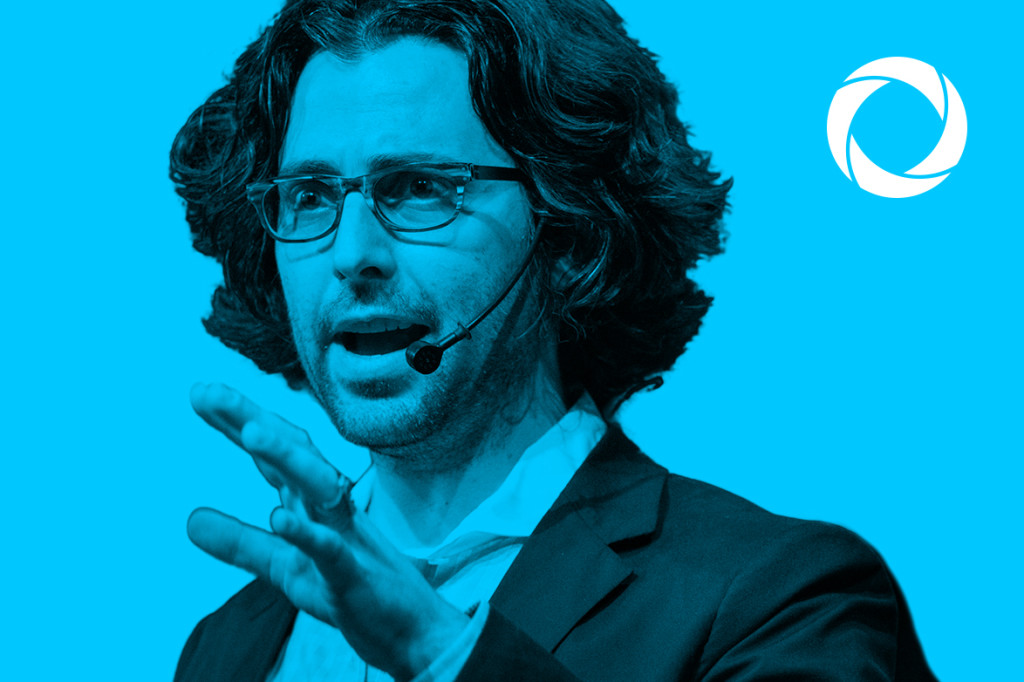 Filling the gaps in education to create the world that we want
Jordan Shapiro is a full-time father of two little boys. He teaches in Temple University's College of Liberal Arts where he's also the Associate Director for Digital Innovation. He is a Forbes leading columnist on global education, game-based learning, kids and culture. He also regularly contributes to Mindshift KQED, HuffPo, Hechinger Report, and the Joan Ganz Cooney Center at Sesame Workshop. His upcoming book, One Player, Multiplayer, We: How Video Games Will Put Community Back at the Center of Education, will be released later this year. An internationally known speaker on edtech, school reform, and 21st century parenting, Shapiro's unique perspective combines psychology, philosophy, business and economics in unexpected ways. This November, he will share that perspective with educational leaders at Spark PDX 2015.
In anticipation of this event, we conducted a brief personal interview with Jordan Shapiro. Read the full interview below!
Who are you, and what do you do?
I'm Jordan Shapiro. I teach in Temple University's Intellectual Heritage Department; I write and speak about education, technology and parenting; and I am the parent of three boys.
What are your technology "must-haves"—the technology (hardware, software—whatever falls into your definition of the category) that you could not get through the day without?
I've got to say pants. We tend to think of technology these days only in terms of the digital, and a hundred years ago we probably thought of it only in terms of the mechanical, but in fact it's all tools that we use in order to more easily navigate the world. I'd be pretty cold without clothing—I might have more fun, but I don't think I'd be as comfortable. The digital technology that I think I use the most often is my Google Nexus smart phone.
How did technology affect your own education? Is there anything you miss about technology at that time?
I think technology always has a gigantic impact on everyone's education. The ways in which we use tools to teach—whether those tools are chalk, blackboards, desks, projectors, or computers—ultimately really shapes the way you think about how to use academic content in your life. I don't know that I miss any of it in particular, but I will always have a fondness for those giant blue and white plastic headphones we used to use.
What is your hope for the future of technology in education?
I hope that we're able to leverage new digital technology in order to create a way of education that truly fills the gaps in what we do now. And not just use technology to make what we do more profitable for the people who make the technology. Technology has the potential to really change the way we teach kids to think, but we need to make sure we actually use it for that purpose.
If you could go out for coffee with anyone—historical or contemporary, real or fictional, celebrity or unknown—who would it be?
That's easy: Plato. I think that in 'Plato's Republic,' he lays out more articulately than anyone has since how interconnected education and the state are, and he really makes it clear how we're not just educating children in order to get them jobs—through education we're creating the world that we want.
To hear more of Dr. Jordan Shapiro's thoughts on Plato, gaming in education, and the technology keeping us all from catching a cold, register for Spark PDX 2015, a single-afternoon event for leaders in education.
For more on Jordan Shapiro, visit his website.
Reserve your spot and join the Spark community.
Register Now – $99
Learn More