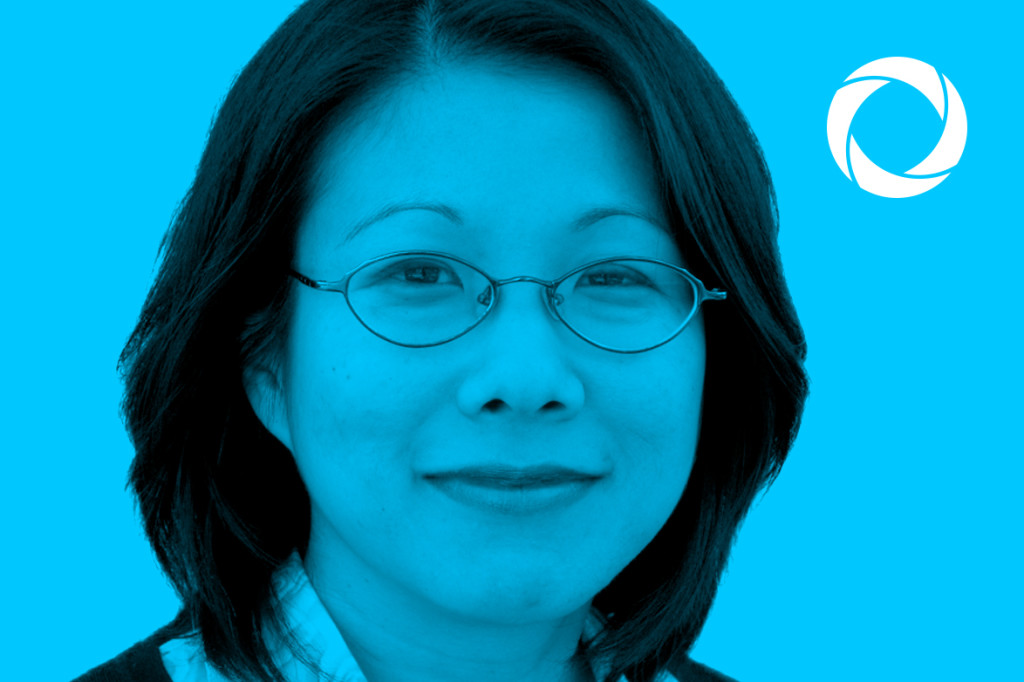 Mining the intersection of interest-driven learning and online youth culture
Dr. Mizuko Ito is a cultural anthropologist of digital culture and an advocate for connected learning—learning that is youth-centered, interest-driven, hands-on and social. Decades of research on geeks, gamers, fans, activists, and artists has convinced Ito that kids learn best when they are pursuing things they care about with people who get and inspire them. Ito pursues research and educational change as the Research Director of the MacArthur Foundation funded Digital Media and Learning Hub at the University of California Irvine. She is the MacArthur Foundation Chair in Digital Media and Learning and Professor in Residence at the University of California, Irvine, and this November she will be sharing her expertise with leaders in education at Spark PDX 2015.
In preparation for the event, we conducted a brief personal interview with Mimi Ito. Read the full interview below!
Who are you, and what do you do?
I'm Mimi Ito, a cultural anthropologist at the University of California, Irvine. I'm also a co-founder of Connected Camps, a California benefit corporation that provides online learning programs for kids. I specialize in the study of online youth culture and work with educators to connect these cultures and practices with interest-driven learning opportunities.
What are your technology "must-haves"—the technology (hardware, software—whatever falls into your definition of the category) that you could not get through the day without?
I'm pretty much chained to the Apple product suite and need to have my three interconnected devices at my disposal at all times – my Macbook, my iPad mini, and my iPhone. As far as apps and destinations, my two most frequent daily stops are Surfline and Google Maps. These are both about my everyday sanity and survival in Southern California as a surfer, a long-distance commuter, and a parent of two busy kids. For work, Slack is my current most favorite communication tool and reminds me of all the fun times I used to have on IRC back in the day, but this time it keeps me connected to my multiple distributed work teams.
How did technology affect your own education? Is there anything you miss about technology at that time?
Technology was a big force in my informal education. Growing up, I was very influenced by my brother Joi who was always at the forefront of the latest networking technology, starting with our Apple II with an acoustic coupler modem when we were in middle school, and then eventually he went on to start the first commercial ISP in Japan. I was fascinated by how online networks could connect people across distance. I was also an avid gamer during the first arcade game boom in Tokyo and with the early game consoles and devices like the Atari, Game Watch, and Nintendo Entertainment System. These early experiences have informed what I have focused on in graduate school and beyond, which is social and interest-driven learning with technology. I do miss the relative transparency of technology at the time. Even if you weren't actively hacking or coding, it was easier to understand how things worked, and there wasn't this sense that a whole lot of stuff was happening in the background, or hidden by the interface, or being mined on the back end by massive corporations.
What is your hope for the future of technology in education?
My biggest hope for technology in education is that we will find ways of really mining the benefits of social, networked and peer based learning, and that we can do it in a way that doesn't just hand more advantages to people who are already highly educated and connected. That expansion of equity and opportunity in connected learning is absolutely critical in my mind.
If you could go out for coffee with anyone—historical or contemporary, real or fictional, celebrity or unknown—who would it be?
I don't know if I have an answer to this question. I feel blessed with the relationships I have in my life I don't have enough coffee-going hours in the day for all these wonderful people!
To hear more of Dr. Mimi Ito's expertise in the realm of surfing, gaming console history and connected learning, register for Spark PDX 2015, a single-afternoon event for leaders in education.
For more on Mimi Ito, visit her website.
Reserve your spot and join the Spark community.
Register Now – $99
Learn More