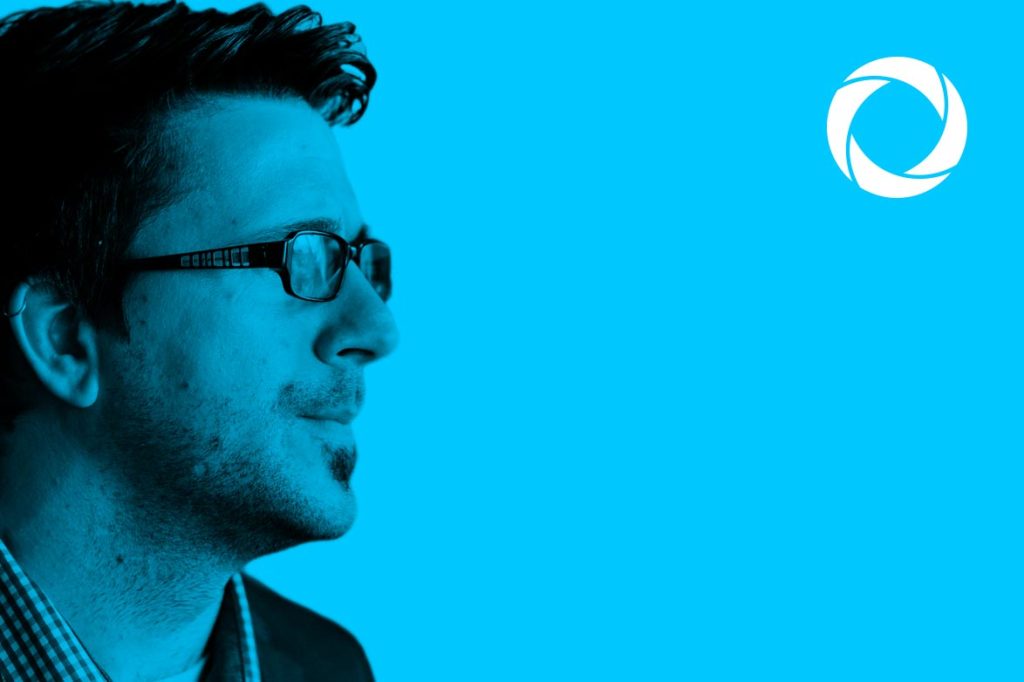 Less about the technology, more about the curiosity—especially for grown-ups
DK is an advisor, speaker, producer and blogger with a resume that spans professions as well as the globe. He is the current producer of TEDxWellington, founded the social media consulting agency MediaSnackers, and has worked with a vast clientele including BBC, The Gates Foundation and UNICEF. He has been a Social Media Manager for national education organization CORE Education, produced nearly 200 podcasts and vodcasts, authored Zen and the Heart of Social Media (which is free in exchange for a tweet!), and has even worked in various levels of local government in the UK. Through his various projects and job titles, DK has developed a broad understanding of why and how social media can improve institutions, organizations and individuals, and soon he will be sharing his vision with us at IntegratED Portland 2015.
In preparation for the event, we conducted a brief personal interview with DK. Read the full interview below!
Who are you, and what do you do?
I'm DK. Just a D and a K. I advise folks when it comes to social [media], speak at amazing conferences like the ones OETC organises, plus create a lot of web content and produce events like the TEDxWellington (in New Zealand's capital).
What are your technology "must-haves"—the technology (hardware, software—whatever falls into your definition of the category) that you could not get through the day without?
MacBook Pro, WIFI, RSS reader (I use Caffeinated), Twitter, Skype, WordPress (I have about 7 blogs on the go atm)—stir in with a stupid amount of curiosity.
How did technology affect your own education? Is there anything you miss about technology at that time?
It only impacted as a slight hurdle and complement: during the mid 90's my university assignments had to be typed so Word was the platform of the day. And the net was starting to flicker into life, which assisted in some research. Apart from that the trusted tech that is pen and paper sufficed (and still work mighty fine today).
What is your hope for the future of technology in education?
It's less about the technology and more about the mindset—the curiosity and wonder we can champion in our students, although more importantly the teacher staff and the curriculum setters. Even though I have a youth work background, in the past decade of doing this stuff I've definitely delivered more coaching session to adults and they are the hardest to steer/inspire (although probably the most important). My hope is that leaders relearn how important play is to learning for themselves.
If you could go out for coffee with anyone—historical or contemporary, real or fictional, celebrity or unknown—who would it be?
Well it would be a peppermint tea and maybe Jason Silva for some shots of awe.
To hear more of DK's take on leadership, technology and education, register for IntegratED PDX 2015, an OETC teaching and learning event focused on technology integration strategies for educators.
For more on DK, visit his website.
Reserve your spot and join the IntegratED community.
Learn More