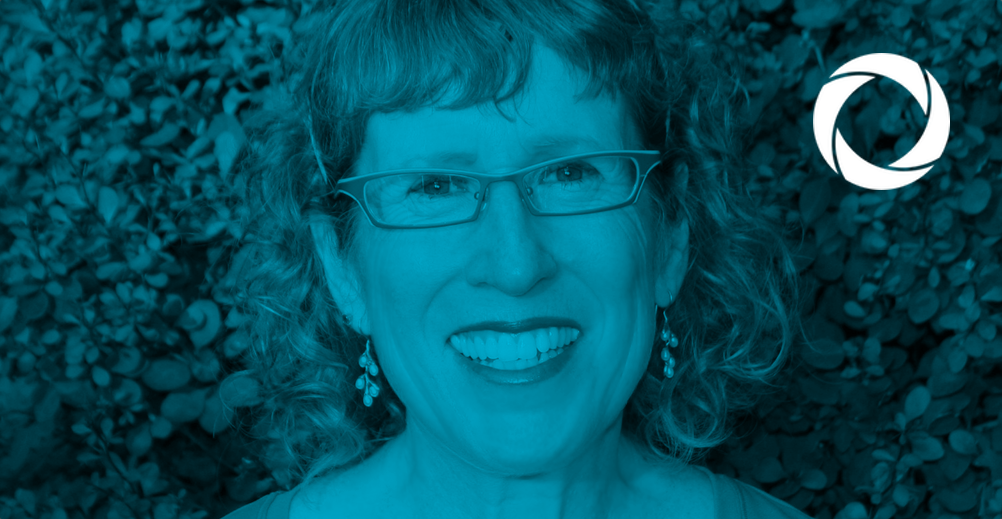 "My mission is to recruit more #KindnessWarriors in school and neighborhood communities."
Trudy Ludwig is a nationally acclaimed speaker and an award-winning author who specializes in writing children's books that help kids cope with and thrive in their social world. She has received rave reviews for her passion and compassion in addressing friendship, bullying, and cyberbullying issues.
This February, Trudy will present at IntegratED 2018, OETC's two-day conference focused on technology integration strategies for educators.
In anticipation of this event, we conducted a brief personal interview with Trudy. Read the full interview below!
Who are you, and what do you do?
I'm Trudy Ludwig, a children's advocate whose mission is to recruit more #KindnessWarriors in school and neighborhood communities. I am also the author of 10 children's books (My Secret Bully, Just Kidding, Sorry!, Trouble Talk®, Too Perfect, Confessions of a Former Bully, Better Than You, Gifts from the Enemy, The Invisible Boy and the soon-to-be-released Quiet Please, Owen McPhee!). I focus on writing books that help young readers in Kindergarten through Grade 8 connect and engage with their peers in kinder, more inclusive ways. I also travel extensively throughout the United States, presenting at schools and conferences.
What is the best part of your job?
The best part of my job is hearing from both kids and adults how much they relate to my stories and how my work has motivated them in their ongoing efforts to promote caring, positive school climates.
What are your technology "must-haves"—the technology (hardware, software—whatever falls into your definition of the category) that you could not get through the day without?
My cell phone, desktop computer, and MacBook are my "must-haves," even though I tend to have a love-hate relationship with them all. And the technology allows me to access Twitter, Facebook, Instagram, Pinterest, etc.—important "go-to" marketing and publicity social media tools for me as an author. I confess that I'm not an e-book gal. I much prefer the feel and sound of turning the pages of an actual book in my hands. I also like having a dedicated analog work space in my office for doodling and writing by hand to help get my creative juices flowing.
How did technology affect your own education? Is there anything you miss about technology at that time?
I'm a member of the overhead projector classroom generation. I also have fond memories of microfiche readers and Dewey Decimal card cabinets. Using them made me feel like I was going an adventurous information scavenger hunt, which made it all the more rewarding when I found what I was looking for!
What is your hope for the future of technology in education?
I'd like to see more schools use technology as a supplemental tool to help build students' social-emotional learning skills and get them more invested in social justice issues.
If you could go out for coffee with anyone—historical or contemporary, real or fictional, celebrity or unknown—who would it be?
Noted cultural anthropologist Margaret Mead would be my choice: "Always remember that you are absolutely unique. Just like everyone else."
To hear more of Trudy Ludwig's thoughts on children's advocacy and bullying, register for IntegratED 2018, OETC's hands-on conference for exploration, creation, and collaboration in education technology.
IntegratED
Building community. Empowering educators.
Register Now – $369
Learn more about our brand new day for Librarians and Media Specialists.
Learn More