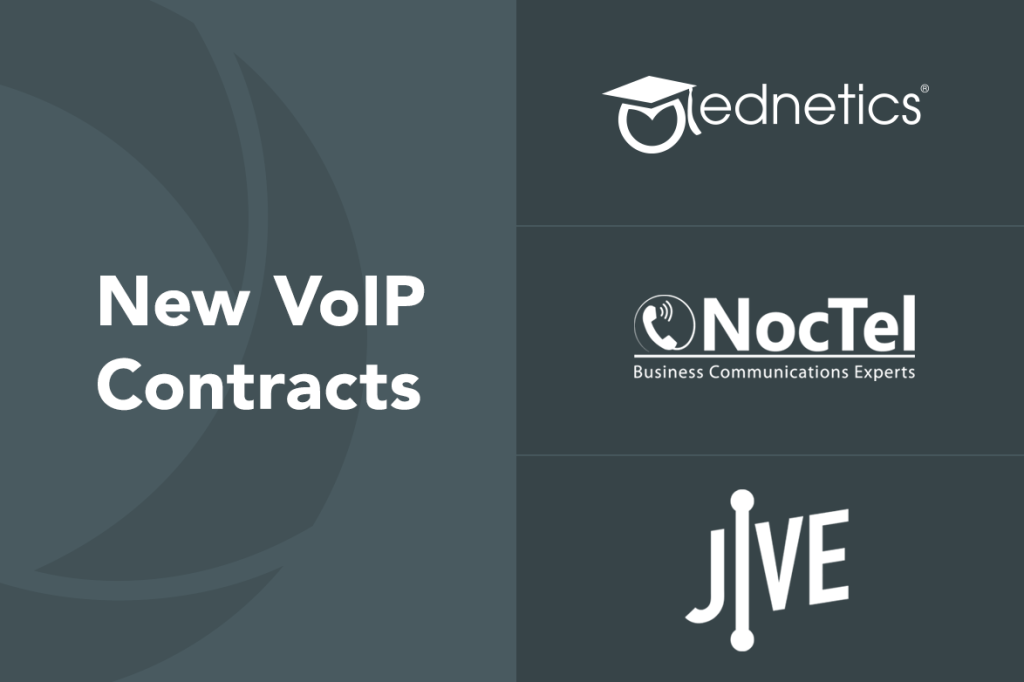 OETC has partnered with three manufacturers to provide Voice Over IP (VoIP) services to educational institutions. These products are available to our members through RFP-backed contracts. For many institutions, VoIP can be a much more cost-effective option for telephone services that can provide users with much greater functionality and flexibility. When you buy VoIP services from OETC, your education institution can benefit from competitively-bid pricing and can get answers from our dedicated service and support team.
VoIP Options Available Through OETC
NocTel Communications
NocTel Communications, Inc. is a leading Voice over IP service and support company located in Portland, Oregon. NocTel's team has provided resilient and robust solutions for clients in the private and public sectors including school districts, real estate offices, financial advisors, local business centers, radio stations and multi-tenant offices around the world.
Jive Communications
Jive's Cloud Voice solution has been purpose-built to replace existing legacy systems with powerful, feature-rich unified communications that are also cost effective, easy to manage, and reliable.
Ednetics
Ednetics provides technology solutions and managed services for education and the public sector. The Ednetics suite of services offers superior performance, predictable pricing, and optimal flexibility for the user.
Learn More
Visit the OETC Store pages listed below to access RFP and contract documentation and view the services that each of these manufacturers offer.
Hosted VoIP Solutions RFP
. To learn more about OETC's VoIP contracts, please use our
contact page
or call (800) 650-8250. Our service and support team can help you with questions or provide you with a pricing quote for your institution.