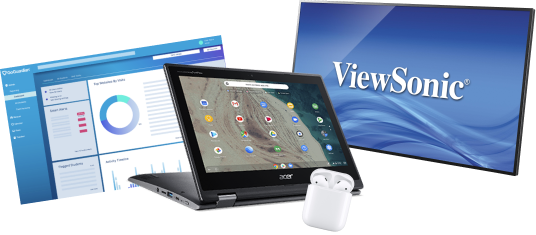 Join OETC's IETA 2021 raffle
With more than 1,000,000 educational technology products under competitively bid contract, OETC helps you find, buy and implement the best educational technology.
For IETA, we've partnered with Acer, ViewSonic and GoGuardian to give away over $2,000 worth of prizes.
Join the giveaway
Sign up for the OETC IETA 2021 raffle
Join OETC
As a member of the OETC consortium, you get the cooperative power of 1,100 institutions representing 2.3 million students, plus access to the best educational technology via competitively bid contracts.