Education Pricing on Interactive Displays
OETC offers discounts on interactive displays for education through Samsung, ViewSonic, Smart, Promethean, Newline Interactive and Clear Touch Interactive.
Request Quote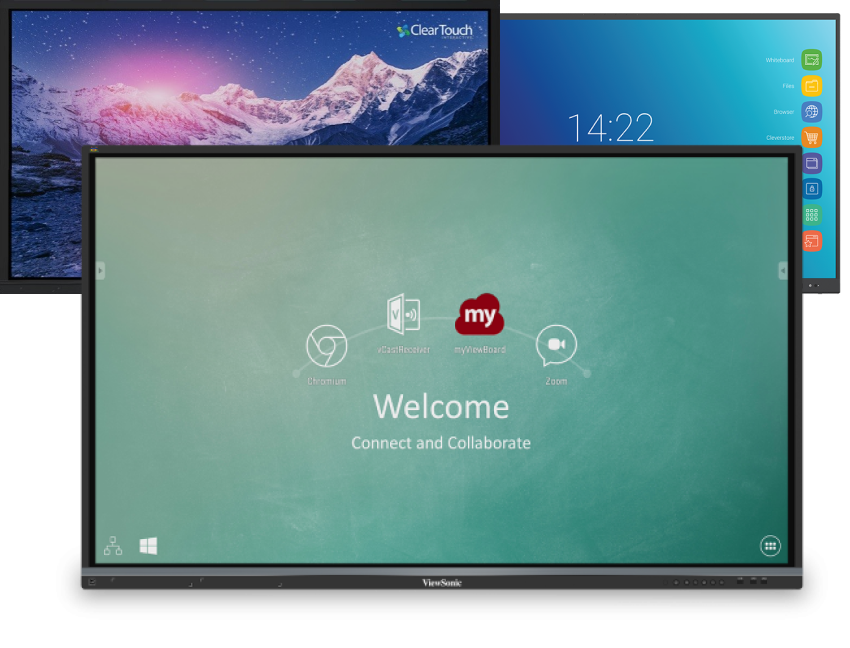 Why OETC membership choose Samsung
In-classroom interactive displays redefine what interactive looks like. While teachers can create a more engaging classroom environment, students can receive digital experience while learning.
New learning trend
Hybrid learning is emerging as a new educational trend. Students and teachers must adapt to the new reality, while ensuring that the education is engaging and effective to maintain the progress of students.
Elevate the classroom experience
Captivate students with eye-catching visuals and integrate with leading learning platforms and collaboration tools, ready right out of the box.
Interactive content
With Samsung, ideas can flow freely for students and teachers. Enhanced collaboration capabilities empower any teacher to lead their class while encouraging students to develop new ideas without the hassle of any technical difficulties.
Featured Samsung interactive displays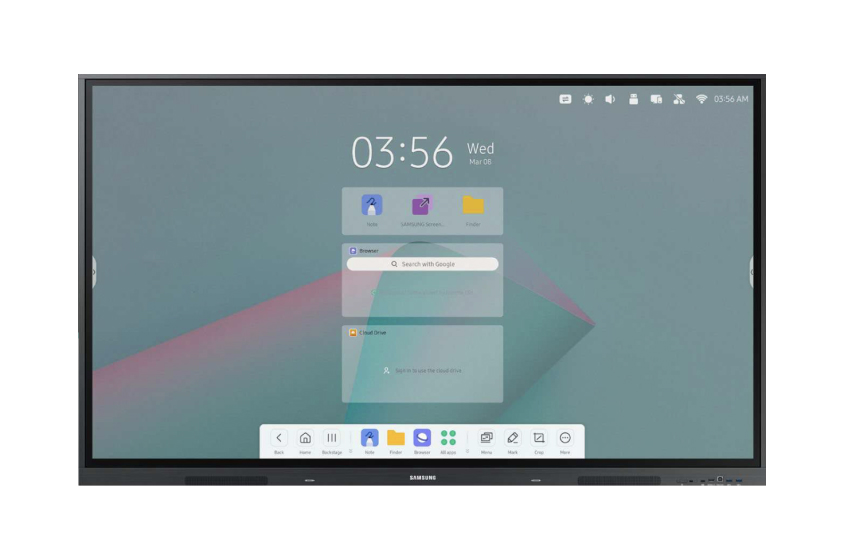 WA65C
65″ Samsung Interactive Display
This display offers a familiar Android OS user experience as well as easy multitasking, powerful screen sharing, and multi point touch drawing.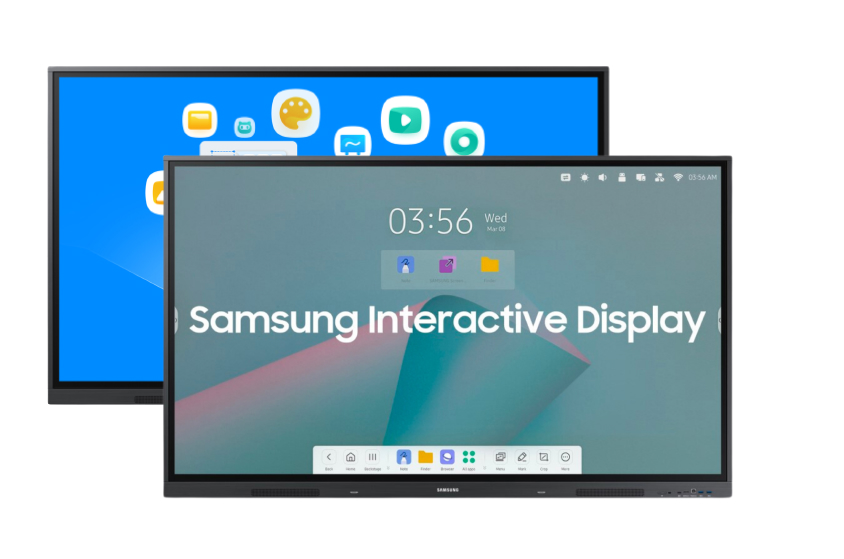 WA75C
75″ Samsung Interactive Display
With all the features of the 65" and ten extra diagonal inches, the 75" is one of the most feature- rich interactive displays on the market.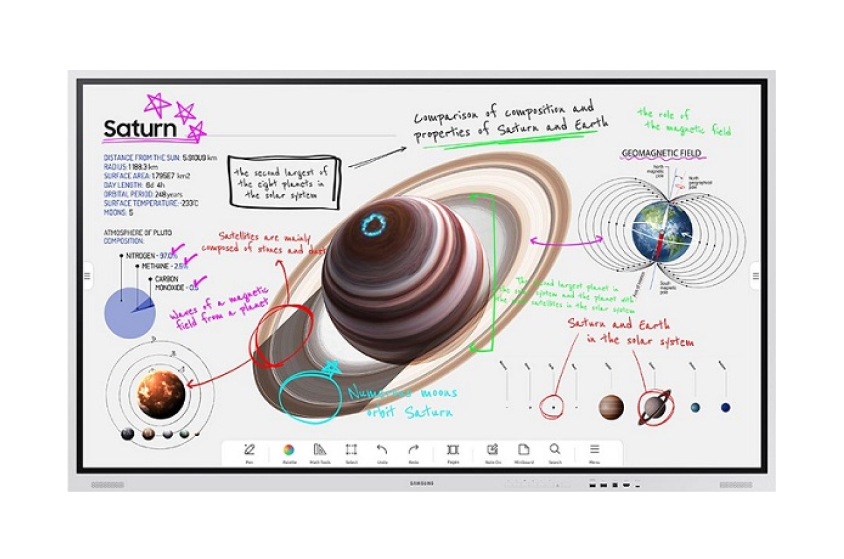 WM85B
85″ Flip Pro
With versatile connectivity, intelligent software and intuitive features, Flip Pro gives educators the tools needed to deliver a new level of learning.
Education Pricing on flat panels
OETC offers discounts on flat panels for education through Samsung, ViewSonic, Sharp, BenQ, Panasonic, NEC and Smart Technologies.
Request Quote
Learn more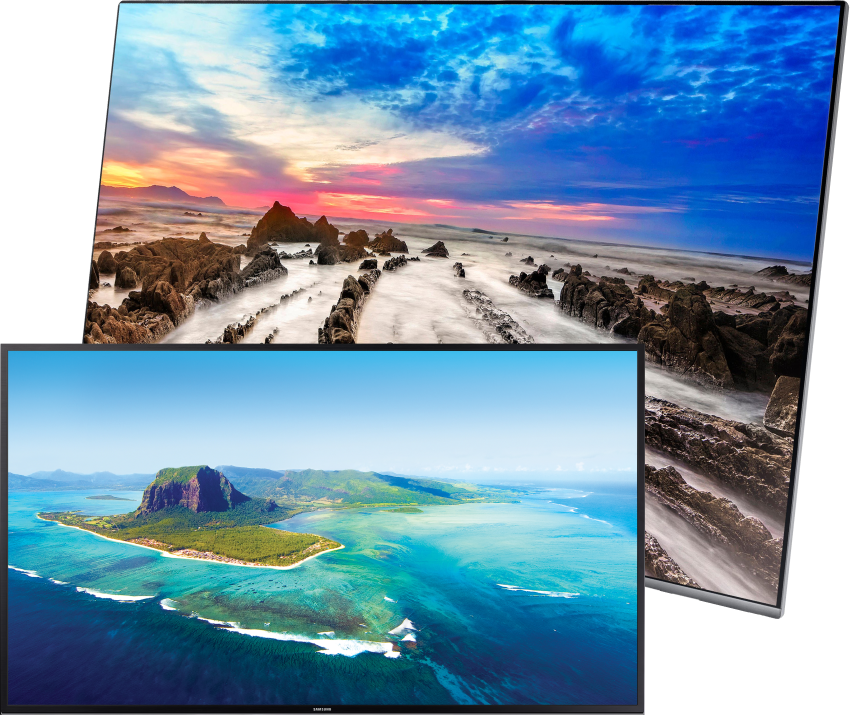 Interactive display expertise
OETC can help find the best option for your school, college or institution. Contact us and we'll assist you in selecting the display that meets your needs.
Discount pricing for education
Aggressive negotiation on behalf of our consortium gets us special pricing, discounts and incentives available only to members.
Dedicated support and assistance
Our dedicated support team is always just a call away. Get your technology problems attended to by real people in just minutes.
Nonprofit values and community
As a nonprofit, OETC is dedicated to serving all schools and colleges. By purchasing through us, you help make educational technology affordable and accessible to all.
Learn more about OETC's interactive display offerings
Let us know if you're interested in learning more and we'll reach out to you shortly.