On May 8, Adobe announced that, effective immediately, users are no longer licensed for using or deploying packages of certain older versions of Creative Cloud software (see full list below; if a product is not listed, it is still authorized). Those who use the most recent versions are not affected, nor are those who use Perpetual Licenses, with the exception of certain versions of Captivate.
There is a lot we don't know yet. Adobe has promised ongoing updates, and as they become available we will guide you as needed.
Why is this happening? What if I don't update?
Adobe says those who use older, unauthorized versions of CC may be at risk of copyright infringement by third parties. Your software will continue to function, but Adobe says you will no longer have third-party claim coverage.
How do I know if I need to update?
Adobe recommends updating if you are using one of the infringing versions of the software as seen in the table. As more information becomes available we will update our Adobe support documentation.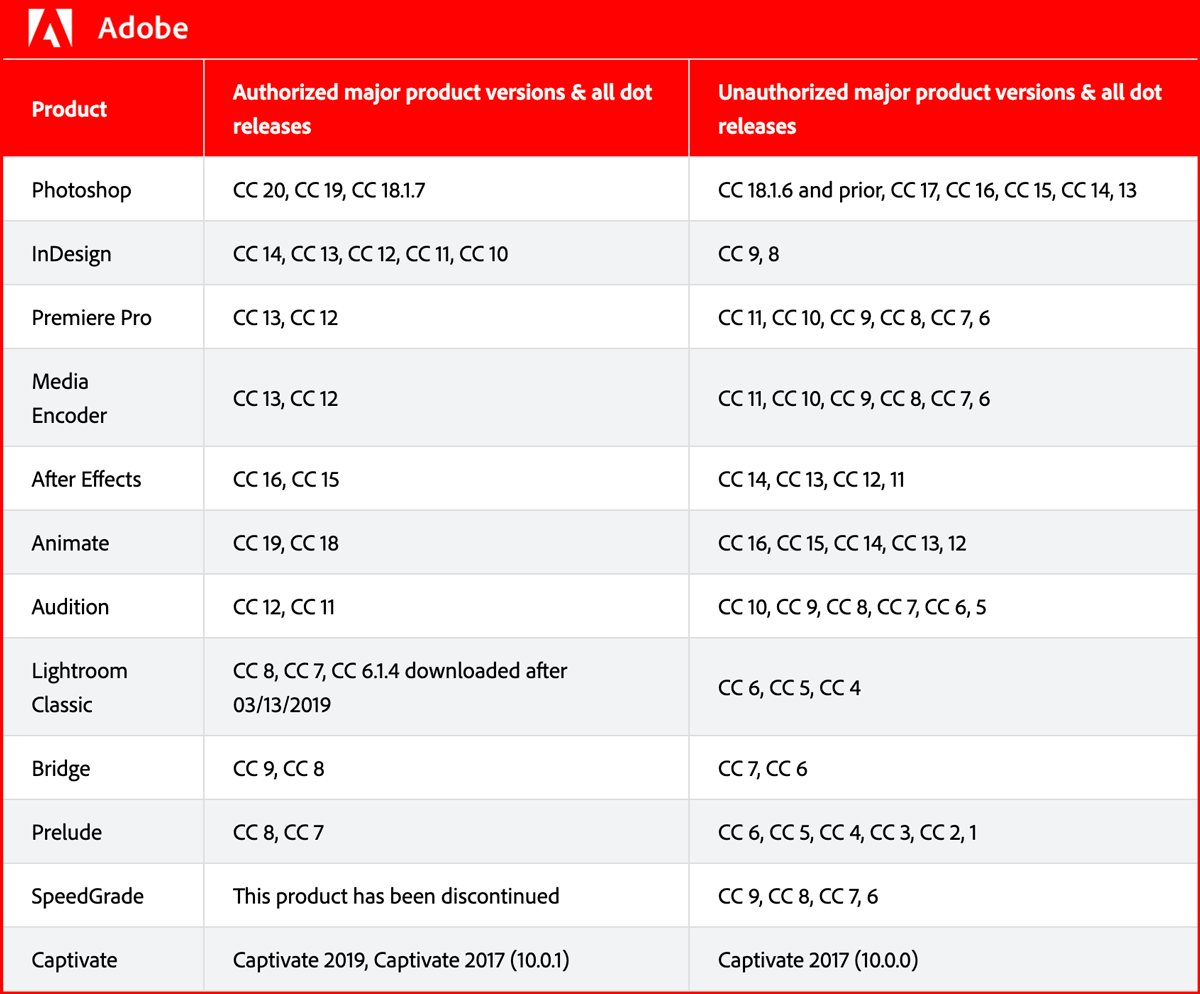 What is this going to cost?
Anyone with a current subscription continues to have access to the latest versions.
When will we know more?
Adobe said there would be updates over the next few days. We will follow those updates closely and pass along the information relevant to our educational membership.
Certain elements of this change, particularly the impact on ETLA customers running outdated versions and timing of migration away from serialized deployment, are not entirely clear. We've reached out to Adobe for clarification and will post answers to our support documentation page as soon as we have them.
How can OETC help?
We understand that this is frustrating news for those affected. Please know that OETC will monitor this closely and provide our members with the relevant information via email and our support page as the situation develops.
News coverage: