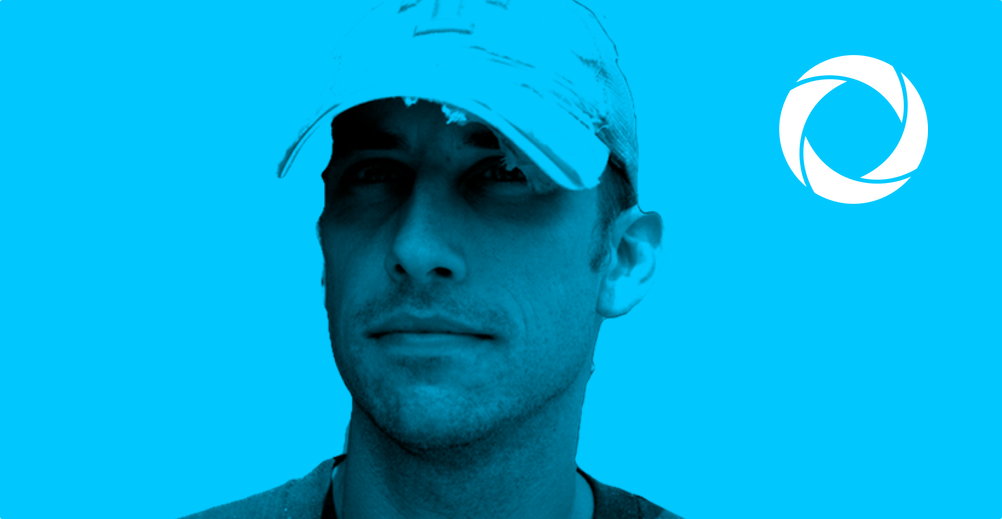 "If the problems my students are confronted with also resolve my own desire to make and address a real-world need in the community, then we all win."
A designer and educator, Matt Miller has worked for several public interest design practices including Project H Design and Architecture for Humanity. In 2010 he co-founded Studio H—a widely published design/build curriculum documented in the film, "If You Build It."
This November, Matt Miller will present at Spark, OETC's one-day event featuring world-class talks on education, technology, and leadership.
In anticipation of this event, we conducted a brief personal interview with Matt. Read the full interview below!
Who are you, and what do you do?
Professionally, I'm a designer and educator. I'm trained as an architect with degrees from the University of Tennessee and Cranbrook Academy of Art. I've worked for a number of public interest design practices and taught architecture and design/build studios at several universities and high schools.
I moved to Oregon in 2016 and last year founded the Integrated Design Studio at Newberg High School. It is my latest iteration of Studio H—a widely published design/build curriculum documented in the film, "If You Build It." The Integrated Design Studio is a multi-disciplinary, project-based approach to teaching and learning. We employ a design process rooted in empathy, collaboration, discovery and action to develop projects that ignite change within our community. We believe in the leveling power of education, and that the best learning occurs when we get our hands dirty.
What is the best part of your job?
I've recently begun to see my teaching, my personal practice, and my activism as one. If the problems my students are confronted with also resolve my own desire to make and address a real-world need in the community, then we all win. Currently, students in my Integrated Design Studio at Newberg High School are building tiny homes that meet the need of affordable, transitional housing for formerly homeless residents of a local women's shelter.
What are your technology "must-haves"—the technology (hardware, software—whatever falls into your definition of the category) that you could not get through the day without?
I strongly emphasize an iterative design process in my teaching and personal practice and I don't limit my definition of technology to "zeros" and "ones." For prototyping and finish work I can't get by without my 10" SawStop table saw, Lincoln 215 MIG welder, 40 watt Epilog laser cutter, and an outdated version of AutoCad as my vector drawing go-to.
How did technology affect your own education? Is there anything you miss about technology at that time?
I was introduced to 3d software in undergrad sometime around 1997—I think it was an early version of Form Z. I was engrossed by it and spent countless, sleepless nights in the architecture computer lab. A year later I was introduced to welding and woodworking and soon began making intricate models of steel and wood rather than well-lighted renderings and fly-throughs. Just after graduating in 2001, I began programming CNC woodworking equipment and fabricating with laser cutters. While I don't miss the long hours in front of the screen, each of these processes were integral in defining and honing my creative process, and subsequently, my teaching.
What is your hope for the future of technology in education?
That we broaden the definition and dissolve stereotypes. I want my shop classes to look and feel inclusive, to match the school's demographics by attracting more young women, rather than being seen as a dumping ground for young men who can't "do school." To do this we need tooling and curriculum that is attractive to a wider range of students. Shop class could be a crash course in design thinking and rapid prototyping. Why stop at Chromebooks and iPads? I want one-to-one laser cutters and 3d printers!
To hear more of Matt Miller's thoughts on design thinking and education, register for Spark 2018, OETC's one-day event featuring world-class talks on education, technology, and leadership.