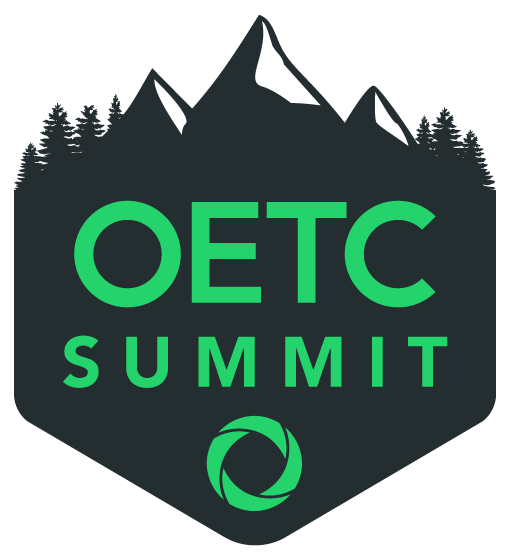 Speaker Information
---
5:30-6:30 p.m. Thursday
Pre-Conference Talk
State of the Community 2019
Megan Bigelow
Stevenson A
Megan Bigelow, the founder and board president of Portland Women in Tech (PDXWIT) will present the extensive — and often surprising — results of her organization's 2019 State of the Community assessment. Using the data as a jumping-off point, Megan will discuss how to bring meaningful, needed change to diversity and inclusion initiatives to benefit both staff and students.
The assessment, conducted nationally, asks qualitative, in-depth questions about experiences in company culture, diversity and inclusion for underrepresented groups.
"If you're a CIO at a school, this is going to be really important to you," she said. "People in the educational system have a really important job of having a broader understanding about how the minutiae of a decision can have a huge impact on a population of people."
---
8:45-9:45 a.m. Friday
Keynote
A Great Place to Work For All: Better for Business, Better for People, Better for the World
Michael C. Bush
Stevenson A
Keynote speaker Michael C. Bush will give a talk titled "A Great Place to Work For All: Better for Business, Better for People, Better for the World," a 45-minute talk with Q&A to follow.
Bush is the CEO of A Great Place to Work for All®, a global authority on high-trust, high-performance workplace culture that provides analytics to over 10,000 organizations in 57 countries.
Based on his book by the same name, Bush discusses the data on organizations that prioritize a culture of inclusiveness. He also examines how the Best Workplaces outperform their peers in the stock market and in revenue growth.
Attendees hear Bush's inspiring stories about how creating a more equitable work environment pays off, and walk away with a new "For All" leadership model to help drive personal performance.
---
11:10 a.m.-12:30 p.m. Friday
Workshop
Employee Engagement: The Secret Sauce
Kirk Kelly
Stevenson B
PSU CIO Kirk Kelly will present an interactive workshop on Employee Engagement and Motivation. His presentation answers a question central to all leaders: in a world where only 33 percent of employees describe themselves as "engaged," how can you empower employees to lean into their autonomy, develop their mastery and find their purpose?
"People who are excited about their job go above and beyond," Kirk said, noting that some research has shown that the top 20 percent of employees do 80 percent of the work. He contrasted this group with those who aren't as engaged, "who just come in and punch the clock; doing the work, but they're not super excited about it."
The engagement, he said, isn't usually about money or job description — it's about connecting people to their own "blue flame" moment, where they feel mastery and purpose, and have the ability to engage on their own terms.
The two-hour workshop blends presentation and exercises throughout.
---
2:40-4:10 p.m. Friday
Workshop
Know Your Team
Claire Lew
Stevenson A
Know Your Team CEO Claire Lew will run an in-depth, hands-on workshop focused on actionable techniques leaders can use immediately to give and receive honest feedback, how to create a sustainable culture of feedback, and how to prepare for sometimes difficult one-on-one talks with team members.
Giving and receiving feedback, she said, is "the most common skill you use as a manager, and yet the most difficult to actually do."
She gears the 90-minute workshop towards how to create an open atmosphere that demonstrates to employees that you come "from a place of caring."
"It's highly interactive — I give coaching throughout, and the methodology is based on data gathered over the past five years across 15,000 employees," she said.
---