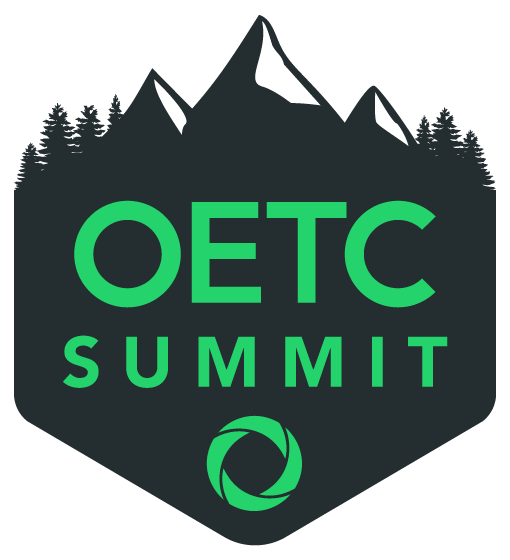 Frequently Asked Questions
---
About the Summit
What are the OETC CIO Summit 2017 dates?
Attendees of this year's Summit are encouraged to arrive at Skamania Lodge on the afternoon of Thursday, September 28th. There will be a welcome dinner later that evening. A full day of content will take place on Friday, September 29th, beginning that morning.
Attendees then have the choice of departing Friday evening or staying another night to join us for an Advisory Council meal on Saturday morning. This council will provide feedback that will help us develop the following year's OETC CIO Summit event.
What is the purpose of the OETC CIO Summit?
The OETC CIO Summit is an opportunity for CIOs to join their peers in an engaging and valuable exchange of knowledge. Participants of this event gain connections and new industry information.
How often will the Summit take place?
This is the first year the OETC CIO Summit is taking place. We aim to make this a strong annual event.
Registration and Cost
How do I register for the Summit?
Registration for this event occurs via invite only. Once you have received an invitation to R.S.V.P. to the Summit, please choose to either accept or decline. Once you have confirmed your acceptance, a member of the OETC staff will be in touch to help complete your registration and answer any questions you may have.
When do I need to R.S.V.P. by?
Respond by May 12, 2017 to confirm your spot at the OETC CIO Summit. Please contact OETC should you need additional time to confirm your travel plans.
What is included in my Summit registration?
As our guest and an attendee of the OETC CIO Summit, lodging, meals, drink, conference activities, and hotel amenities are included.
Is there any cost associated with my attendance of the Summit?
While most of the OETC CIO Summit costs are covered by OETC, we do ask that you provide your own transportation to the event.
What is the OETC CIO Summit cancellation policy?
If you have accepted an invitation and R.S.V.P.'d to the OETC CIO Summit, but cancel your registration after July 15th, 2017 you will be be responsible for a $500 cancellation fee.
I cannot attend this year. Will I be considered for next year?
If you cannot attend the OETC CIO Summit this year, you still have the opportunity to be nominated to attend next year's Summit. Complete an interest form to recieve updates about future attendance to the OETC CIO Summit.
Why was I invited to this event?
The attendee list for this event was chosen to promote effective collaboration between peers. Qualifications that OETC considered while building this list included job description, district location, and relevant edtech interests.
Attendance and Sponsorship
Who can I bring to this event?
We encourage you to bring a spouse or partner to enjoy the scenery with. Please note that your guest is responsible for their own meals and will not be granted admittance to the conference.
I can no longer attend the conference, can I send a substitute?
Due to the specific demographic of this event, we ask that you not send anyone in your place.
Can I extend my stay after the event has concluded?
OETC has booked a specific number of rooms for the dates this event takes place. If you would like to extend your stay at Skamania Lodge after the event ends, please contact the Skamania Lodge accommodations team to make arrangements.
Who else is attending this conference?
You can visit the OETC CIO Summit page to see a partial list of attendees.
Who do I contact with questions?
Send us a message and an OETC staff member will be able to assist you.
How do I sponsor this event?
If you have not received information about sponsorship opportunities and are interested in becoming a sponsor for the OETC CIO Summit, please complete a sponsor interest form.
Travel and Navigation
How do I get to Skamania Lodge?
For information on how to find your way to this year's Summit at Skamania Lodge, please visit our travel page.
Accessibility
Please let us know if you have any accessibility needs that we can accommodate at the conference.
You can also contact Skamania Lodge directly at (844) 432-4748 for information about the building's accessibility accommodations.