Navigating OETC Documents on Google Drive
1. Follow link to RFP document on Google Drive.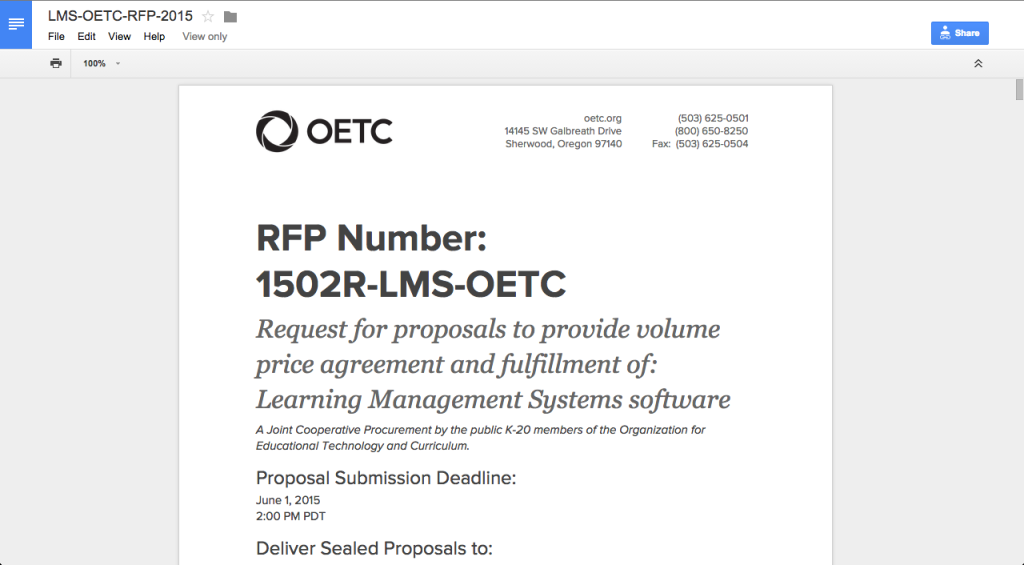 2. Select 'File' at the top left-hand corner of the screen.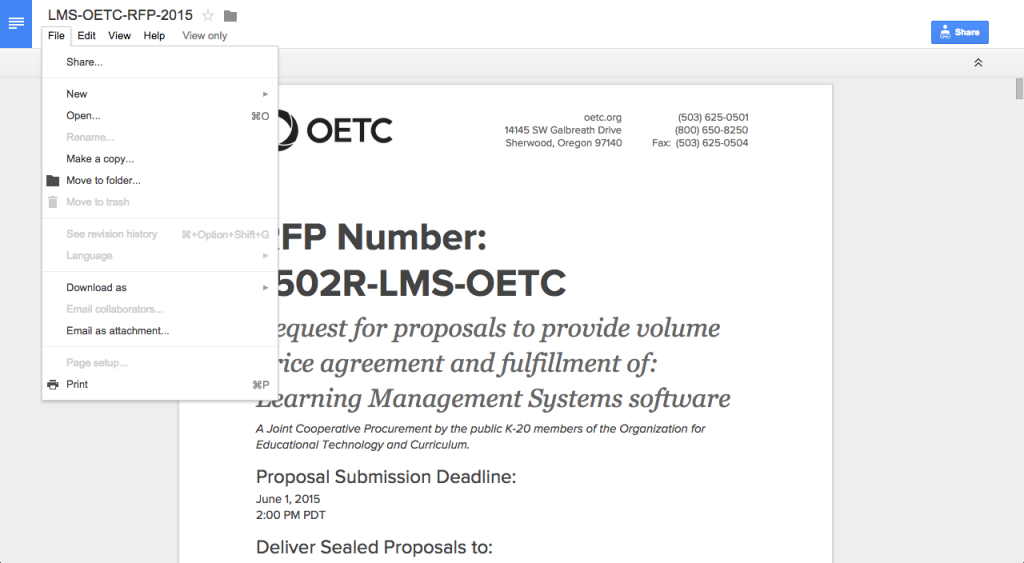 3. From the drop-down menu, select 'Download as' and you will see a side menu offering options for different types of files. Select a file type and the document will download to your device.