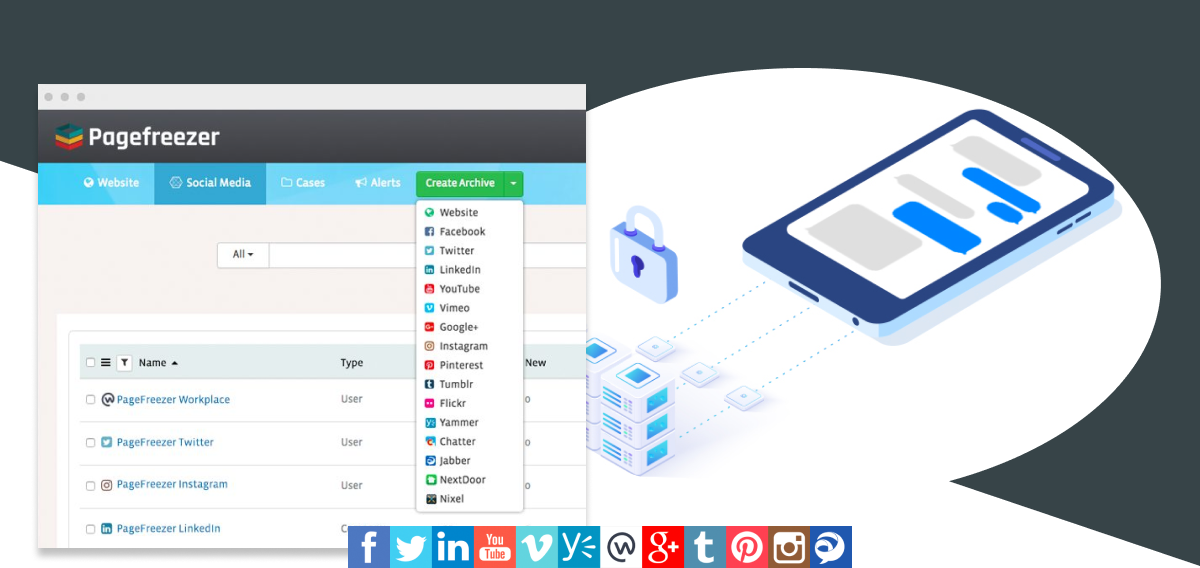 Social media can be an incredibly useful communication tool for community engagement. However, educational institutions need to monitor online conversations for inappropriate behavior, engage in online conversations with the community, protect their reputations, and capture communications in real-time, ensuring even deleted content is archived.
To help do this, OETC had partnered with Pagefreezer. PageFreezer is a SaaS application that lets organizations of all sizes monitor social media channels (like Facebook, Twitter, and Instagram) and permanently preserve content in evidentiary quality. Archived data (including edited and deleted content) can be replayed as if it's live, useful in the efvent of litigation and regulatory compliance.
Pagefreezer provides:
Real-time alerts for easy monitoring. Receive immediate notifications if something is posted on official channels that violates the institution's policies. This could include profanity, threats, and even sensitive personal information like a student ID or social security number.
Complete records for compliance and litigation. Have complete records of all content on social media, including posts that were edited and comments that were deleted.
Through our competitive bid process, OETC has an RFP-Backed contract with Pagefreezer, offering special pricing to our members. To request a demo or get more information, please visit our Pagefreezer page.
OETC and Pagefreezer