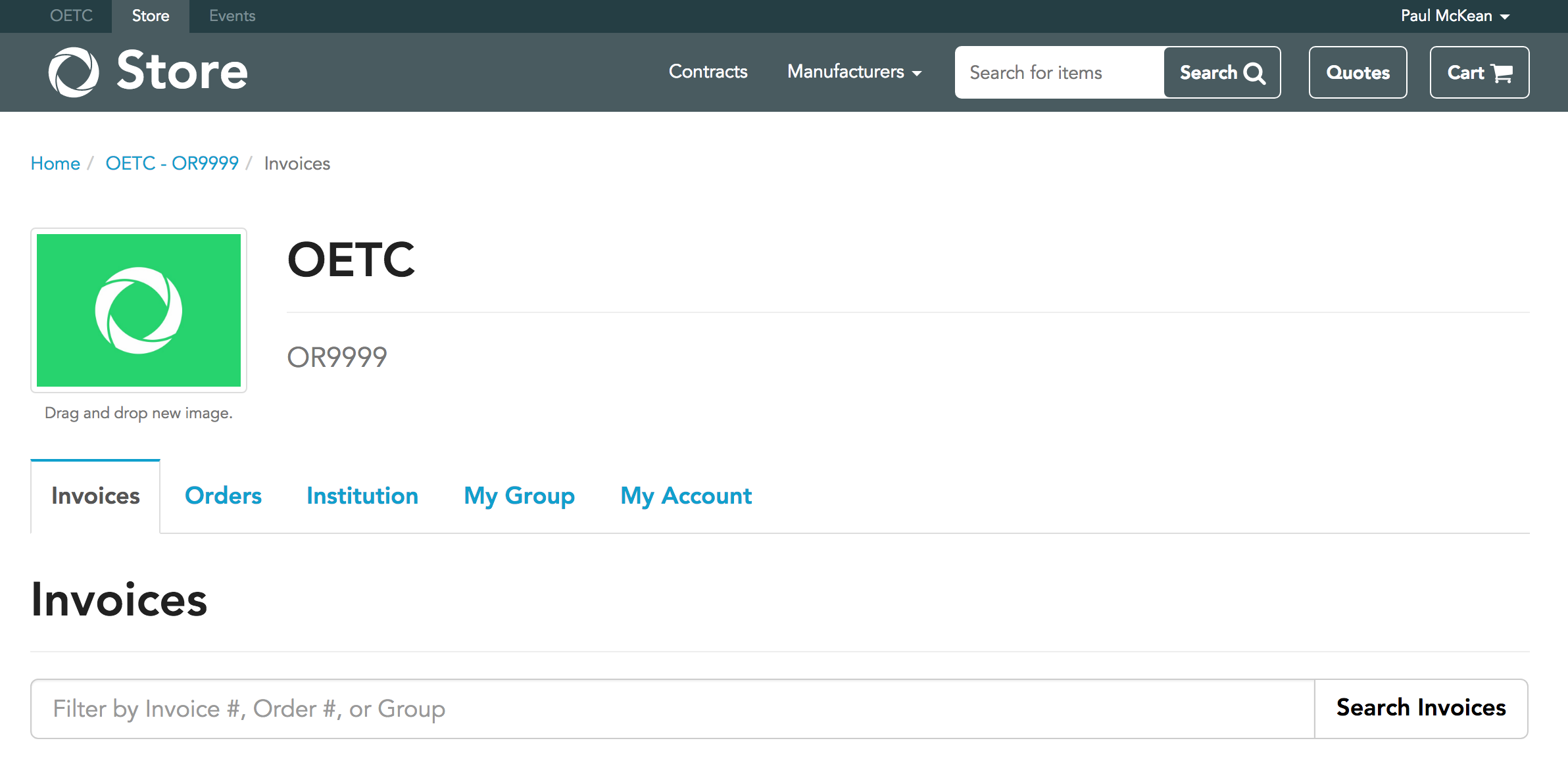 About the Institution Dashboard
OETC members can now access and monitor their account information in a new way. With the Institution Dashboard, you can find all of your previous orders and account contacts in one place. And now, for the first time, you can easily view and search your invoices to facilitate your education technology purchasing needs.
Whether you are an administrator or a purchaser for your institution, the Institution Dashboard is designed to show you the information you need to do your job. And different access roles give you control over purchasing power and your invoice history.
How to Check Your Invoices
Accessing your invoices is simple. Just follow the instructions below.
Navigate to store.oetc.org.
In the upper-right corner of the page, log in to your OETC account.
Click the menu button marked "invoices."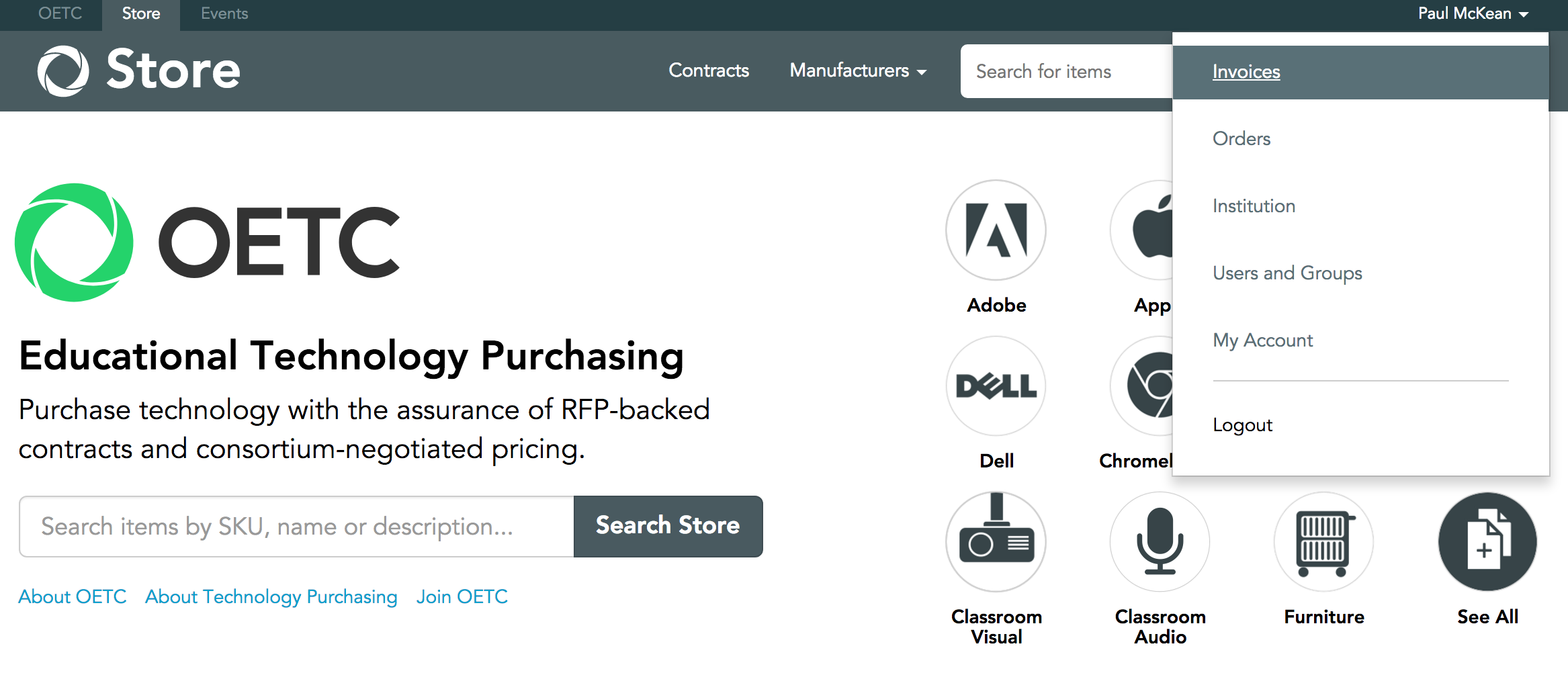 You will see a list of your current and past invoices. If you are the Institutional Administrator in charge of the account, you will be able to see all of the invoices for your institution. But if you are an Authorized Purchaser or a Browse Only member, you will be able to see only the invoices for purchases you have made.
The invoice view is the newest feature, but there is much more you can do with the Institution Dashboard. Use the dashboard to view your order history, add users (if you are an Institutional Administrator), and view and change your contact details.
Learn More
Our support page has several resources to help you navigate the new Institution Dashboard for your education technology purchasing needs. Here are some starting points for helping you navigate the dashboard.
Questions about the Institution Dashboard?
Talk to our staff by contacting us or calling (800) 650-8250.