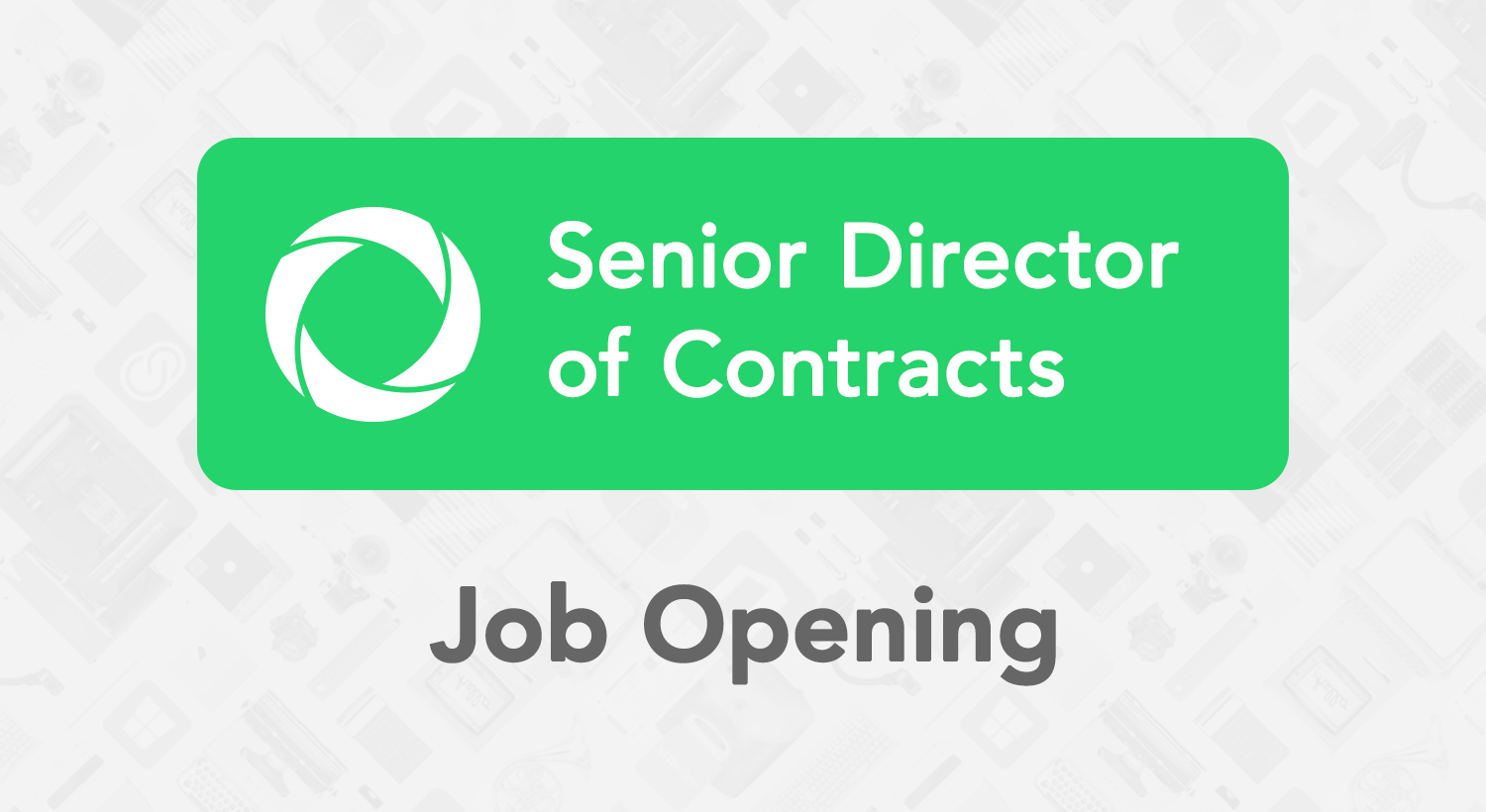 EdTech Job Opening: Senior Director of Contracts
Full Time Salem, OR with Remote & Telecommute Options
View Full Job Listing Apply Now
Overview
OETC, an edtech non-profit, is looking for someone to join the Executive team as the Senior Director of Contracts. You will work with our membership to develop the best educational technology contract portfolio in the country.
About You
The Senior Director of Contracts is a leadership role on a small but dedicated team of professionals trying to improve education through technology integration. In this role you will help discover innovative technology and make that technology available to our membership, as well as work with some of the best and most established names in the technology industry.
OETC strives to have the best EdTech contract portfolio in the country, but we don't want to stop there. We don't just want our members to buy technology–we want them to effectively integrate it. You will interact with the CIOs of our membership and collaborate with them on solutions, whether that is a better price, a convenient contract, or a collaboration event such as OETC CIO Summit.
As the Senior Director of Contracts you should have significant experience in educational technology. This means understanding both enterprise technology (routers, switches, etc.) and classroom technology (document cameras, Chromebooks, etc.). You've worked with vendors and understand how to form partnerships in order to get the best value for our membership, but you also understand that saving money on the wrong product isn't saving money at all.
About OETC
While headquartered in Salem, Oregon, our workforce is spread across multiple cities, two states and even another country. We are open to remote work and telecommuting. We are a small, but dedicated bunch who strive to do our best work. We are kind and supportive of each other and continuing that culture is important. We use our size to be nimble and progressive and we also try not to scar on the first cut. We strive to focus on what's important, and do the absolute best work on the few things that really matter for our membership.
OETC offers a competitive benefits package including full medical, vision, and dental for you and your family; paid time off; and a 15% contribution to a SEP IRA. For competitive salary range, please see the full job description.
How to Apply
If this sounds good to you, please apply, or if you know people who should hear about this opportunity, please let them know.
Submit a résumé and cover letter using the form on the OETC Jobs Page. Your cover letter should be 1,000 words or less. Tell us about who you are and why you'd be a great Senior Director of Contracts.
Applications will be evaluated starting after May 28, 2017. The position will be filled as soon as a qualified applicant is found.