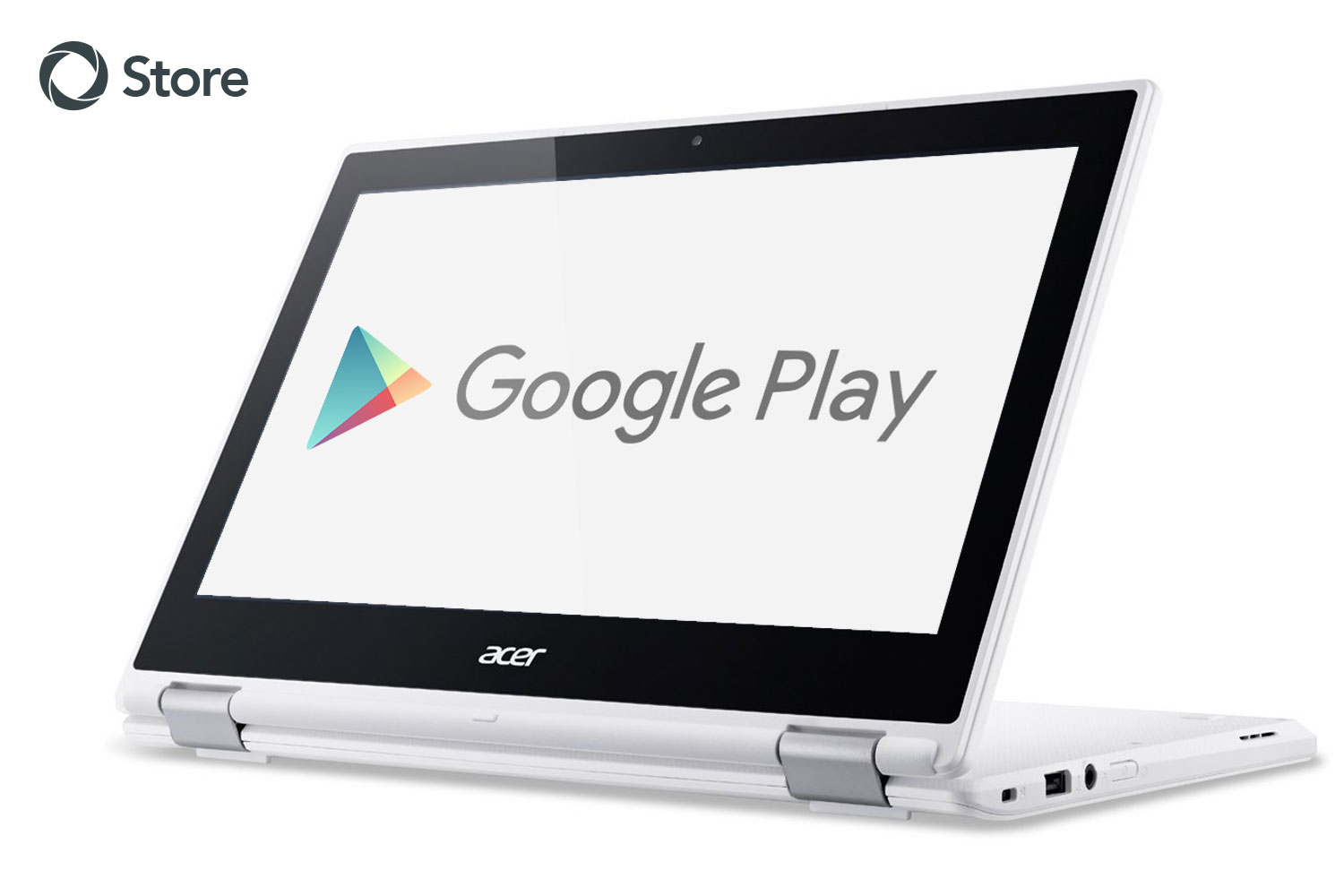 Is your institution ready for Google Play?
If your institution uses Chromebooks, make sure you are ready for The Google Play Store. This article can serve as support when setting up your students with this new tool.
The recent release of the Stable channel update 53.0.2785.129 (Platform version: 8530.90.0) for Acer Chromebook R11 and Asus Chromebook Flip included a number of bug fixes, security updates, and access to The Google Play Store, enabling the install of Android applications to your Chromebook.
To begin using Android apps on your supported device follow these steps:
Update your Chromebook to Chrome OS v.53 or higher. Chrome's default settings do not enable The Google Play Store on your machine automatically.
To enable The Google Play Store, log in to The Google Play Store and navigate to your settings.
Once in the settings tab, check the "Enable Google Play Store on your Chromebook" box.
It is important to note that some Android apps designed for mobile use will not function correctly on the Chromebook platform.
The Acer R11 has been reconfigured to meet your storage needs.
Get the storage you need for these applications with the power of the newly reconfigured Acer Chromebook R11 models. Featuring the same 360 degree hinge feature, the new R11 configuration features a quad-core processor, now with 4GB of memory and 32GB of storage. Acer will also offer an R11 with a dual-core processor, 4GB of memory, and 16GB of storage if you don't need the extra room.
Don't currently own an Acer Chromebook R11 or Asus Chromebook Flip?
OETC sells both Acer R11 Chromebooks and the Asus Chromebook Flip through RFP-backed contracts at a consortium-negotiated price. Please call (800) 650-8250 or email help@oetc.org to place an order or get a quote for your institution.
The Google Play Store will be available across multiple platforms in the coming months. Stay current on the latest version releases, updates, and supported devices on the Chromium Projects website.